Lady Pirates topple Libby Lady Loggers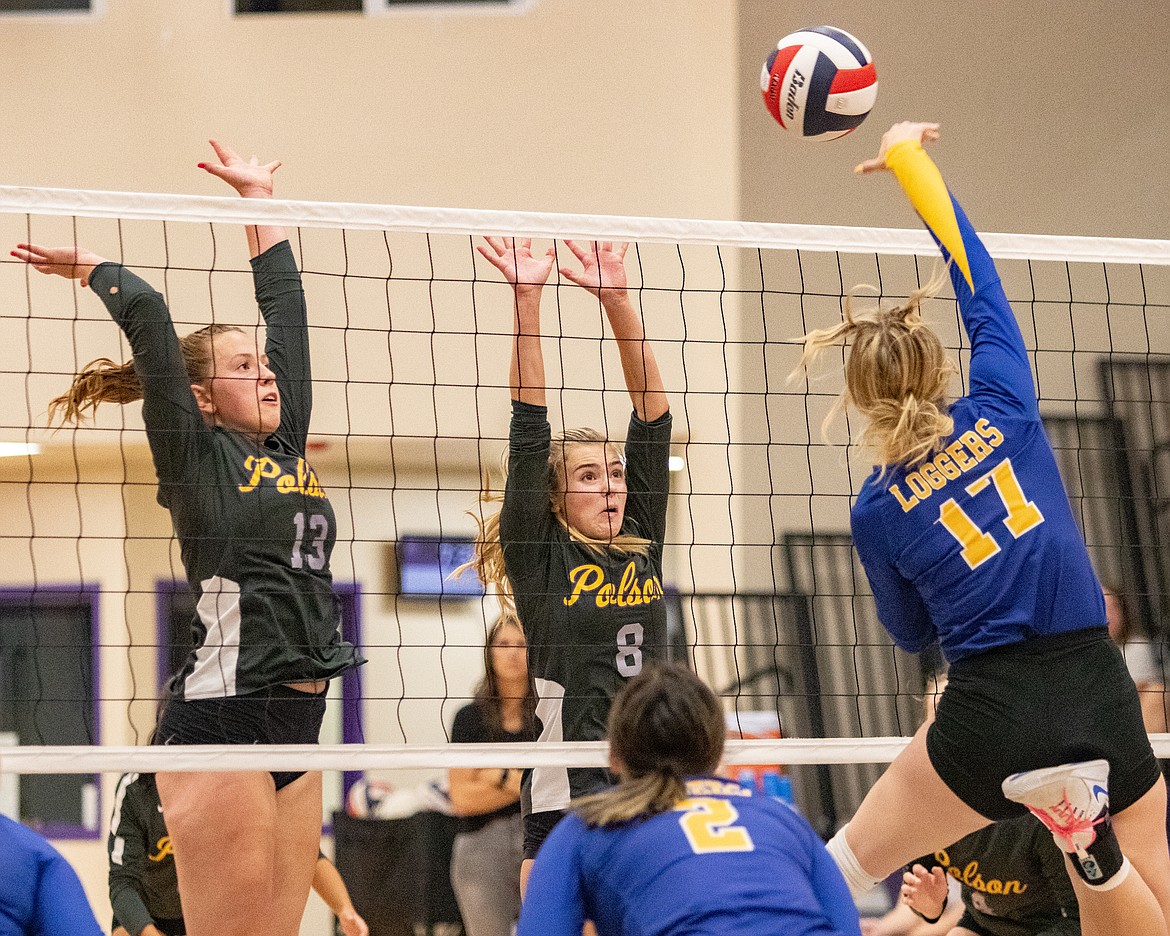 The Lady Pirates battle at the net. (Rob Zolman/Lake County Leader)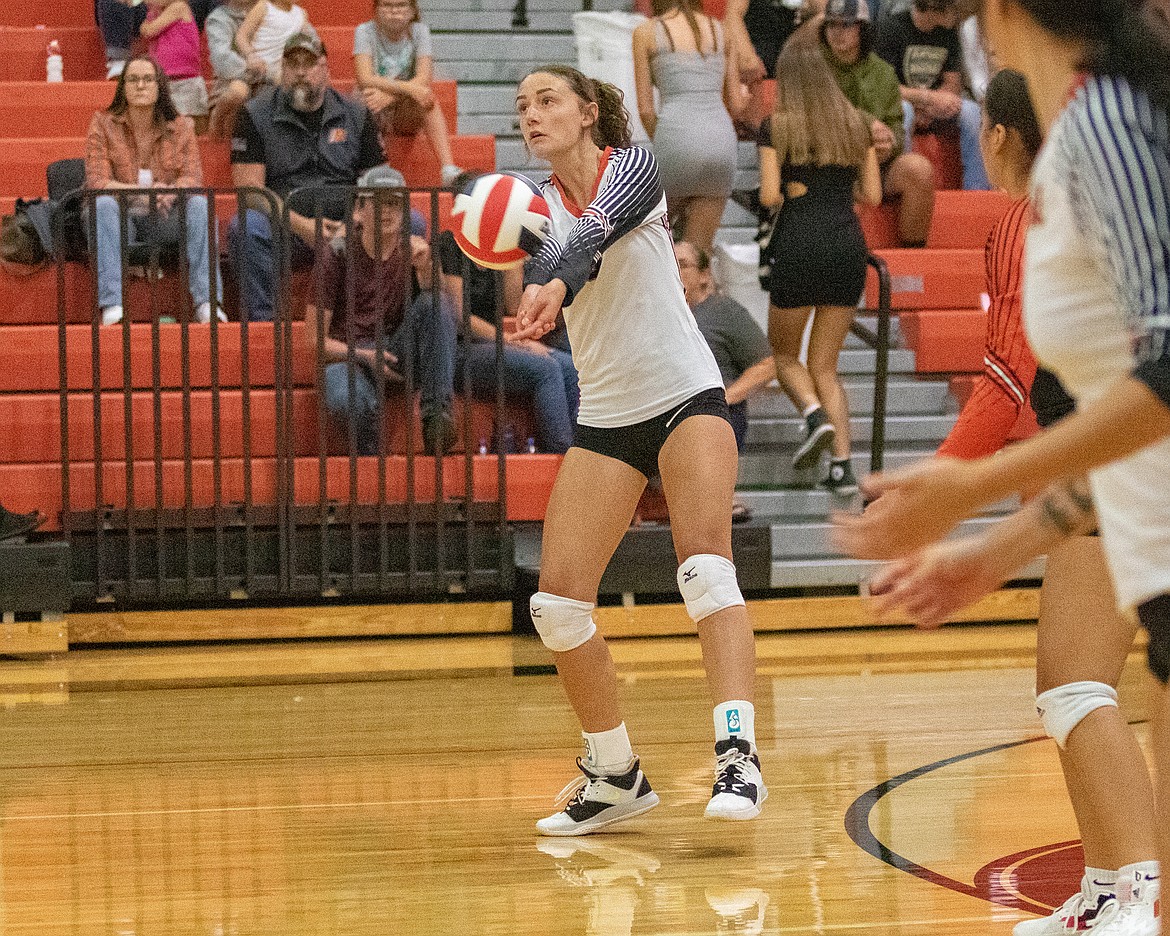 Ronan Maiden Claire Crist returns a serve. (Rob Zolman/Lake County Leader)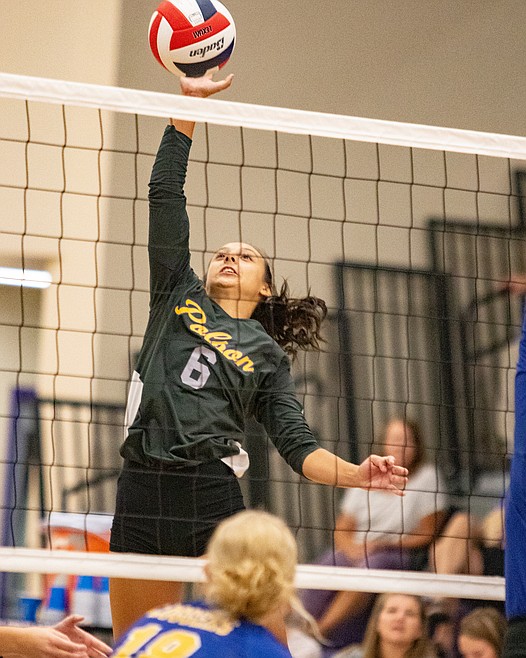 Polson Lady Pirate Samantha Rensvold tips the ball back over the net. (Rob Zolman/Lake County Leader)
Ronan Maiden Lauryn Buhr swats the ball over the net during conference action against visiting Browning on Friday evening. (Rob Zolman/Lake County Leader)
Previous
Next
by
ROB ZOLMAN
Sports Reporter
|
September 12, 2022 12:00 AM
In Northwestern A conference action on Thursday evening, the Polson Lady Pirates downed
the visiting Libby Lady Loggers in three straight sets 25-8, 25-18, 25-12.
The victory moves the Lady Pirates to an overall record of 3-2 on the season and 2-0 in conference.
Avery Star paced Polson with 21 assists and four digs. Lady Pirate Samantha Rensvold added eight digs and five kills, while Clara Todd posted a team high seven kills.
Charlo 3, Hot Springs 0
The Charlo Lady Vikings added another check mark in the "W" column with a 25-21, 25-13, 25-22 win over the hosting Hot Springs Lady Savage Heat on Friday evening.
Hayleigh Smith led the Lady Vikings with 14 kills and seven digs, while Payton Smith had a game high 20 assists and Aida Cote added three blocks.
Ronan 3, Browning 1
Ronan 3, Libby 2
Leina Ulutoa had 13 kills and eight aces on Friday night helping the Ronan Maidens to a four set 25-23, 25-23, 22-25, 25-19 victory over the visiting Browning Lady Indians.
Also for Ronan, Margaret Cordova added 19 digs and Kylie Fetui chipped in with 14 assists.
In Libby on Saturday, the Maidens battled the Lady Loggers to a 25-19, 21-25, 25-11,24-26, 15-12 five set victory.
Cordova posted 19 digs, while Ulutoa had eight kills and 15 assists.
Eureka 3, Mission 1
Mission 3, Troy 0
On the road in Eureka, the Mission Lady Bulldogs fell in four sets 19-25, 23-25, 25-20, 17-25 to the Lady Lions on Thursday.
Izzy Evans led the Lady Bulldogs with 11 digs, six kills and two blocks. Gabby Smith posted seven digs, eight assists, and floored two aces.
Against host Troy on Saturday, the Lady Bulldogs swept the Lady Trojans in three sets 25-21, 25-9, 25-23. Smith booked 19 assists and seven digs, while Alecia Steele added nine kills.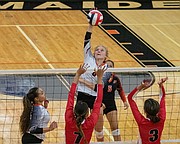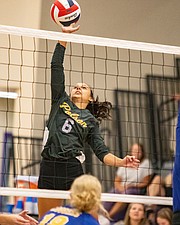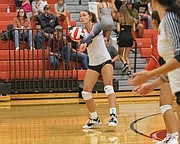 Recent Headlines
---