Soccer: Pirates, Lady Pirates battle tough at home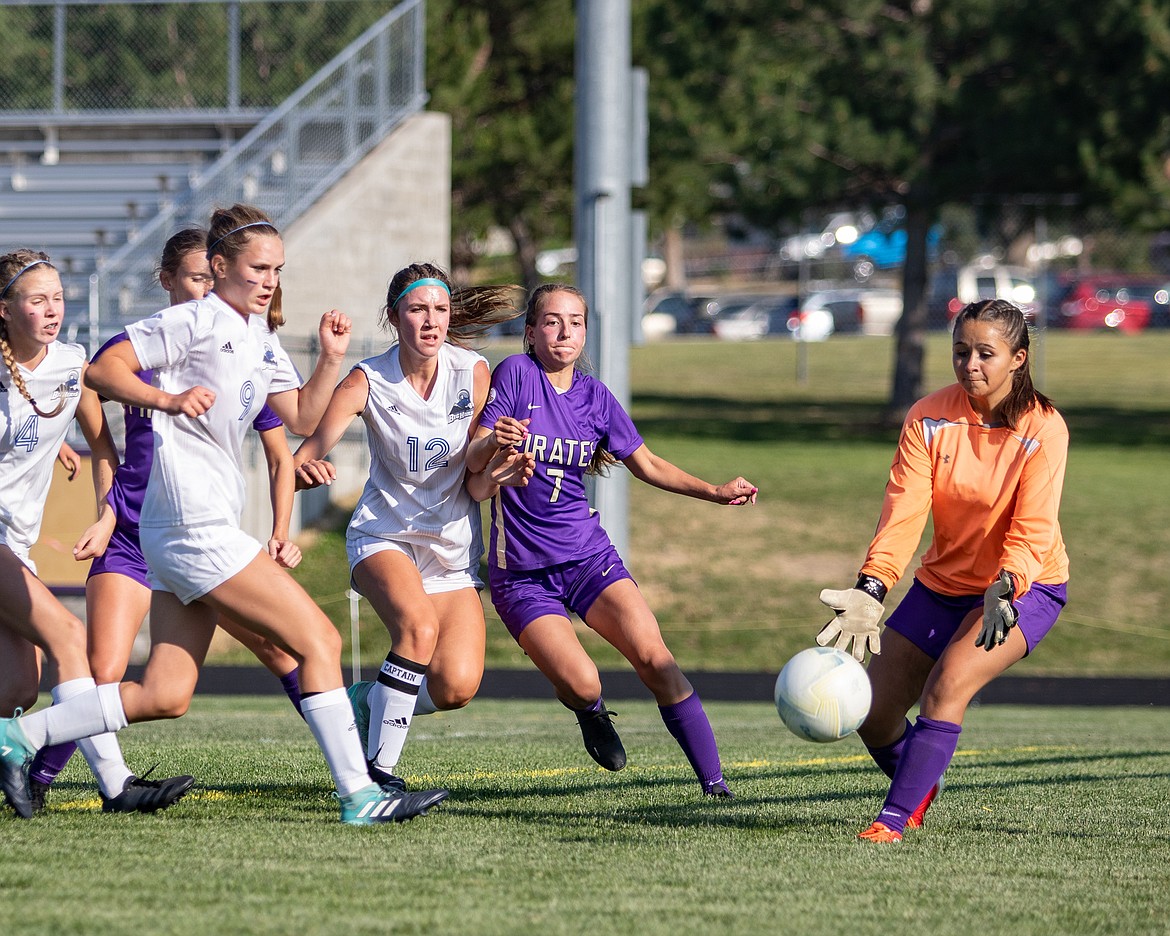 Lady Pirate goal keep Ellie Dupuis makes a save on goal. (Rob Zolman/Lake County Leader)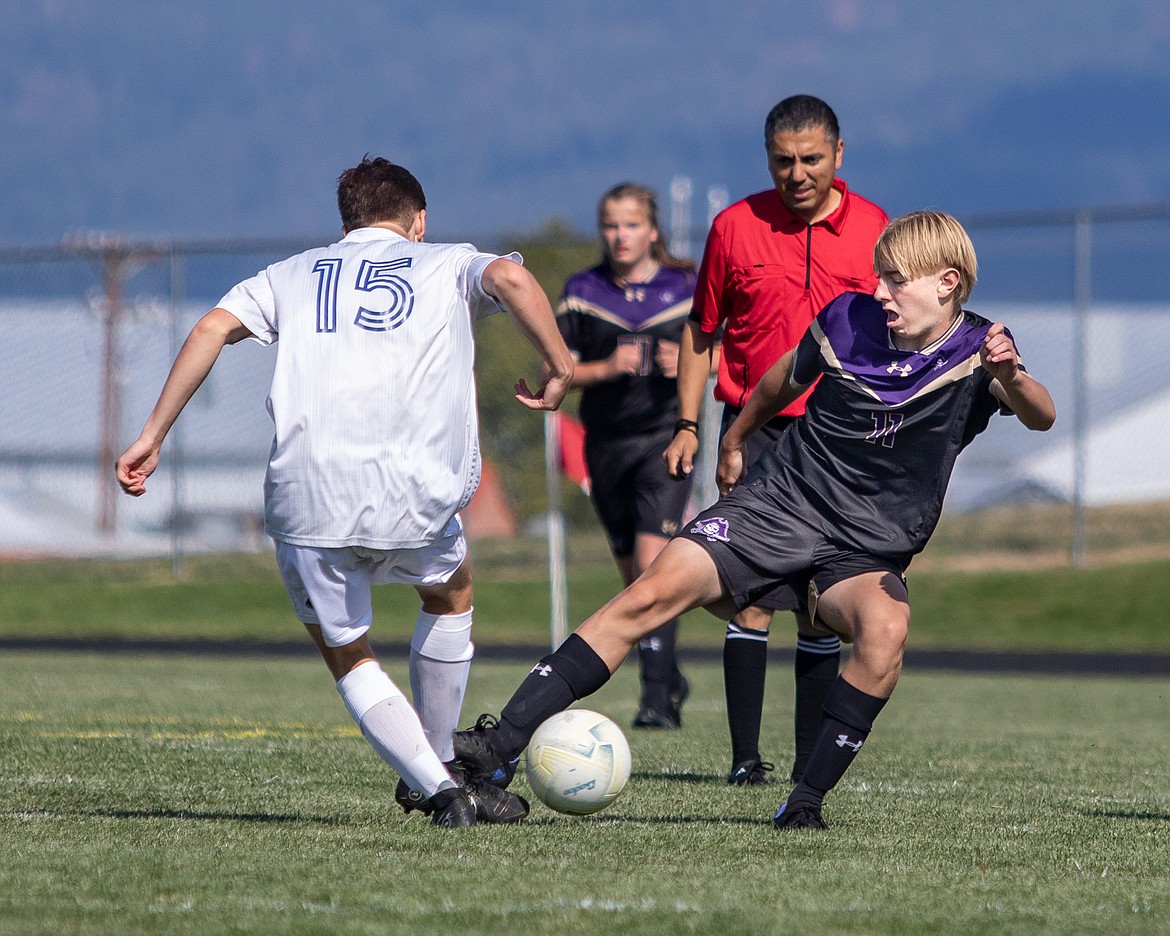 Polson Pirate Teague McElwee steals the ball. (Rob Zolman/Lake County Leader)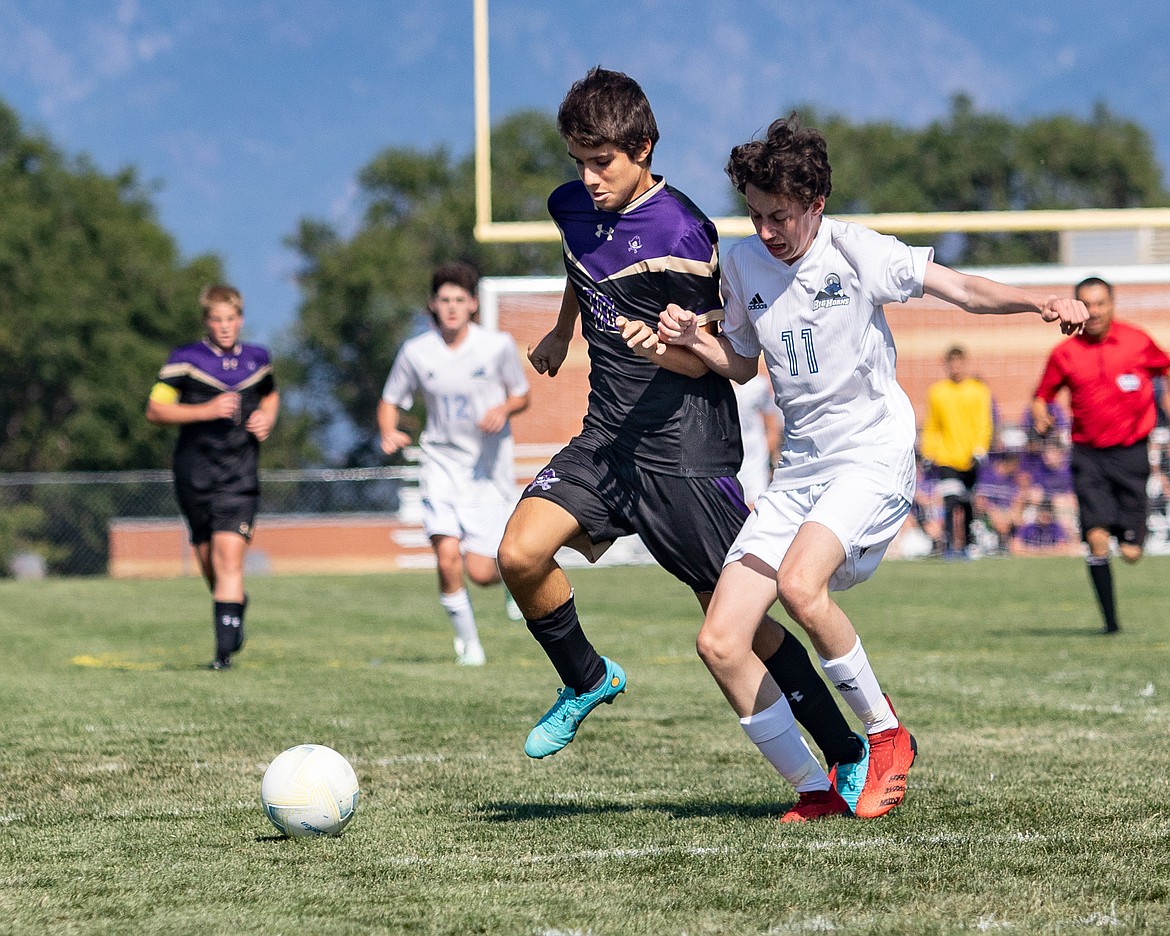 Polson Pirate Pietro Duroudo races for the ball. (Rob Zolman/Lake County Leader)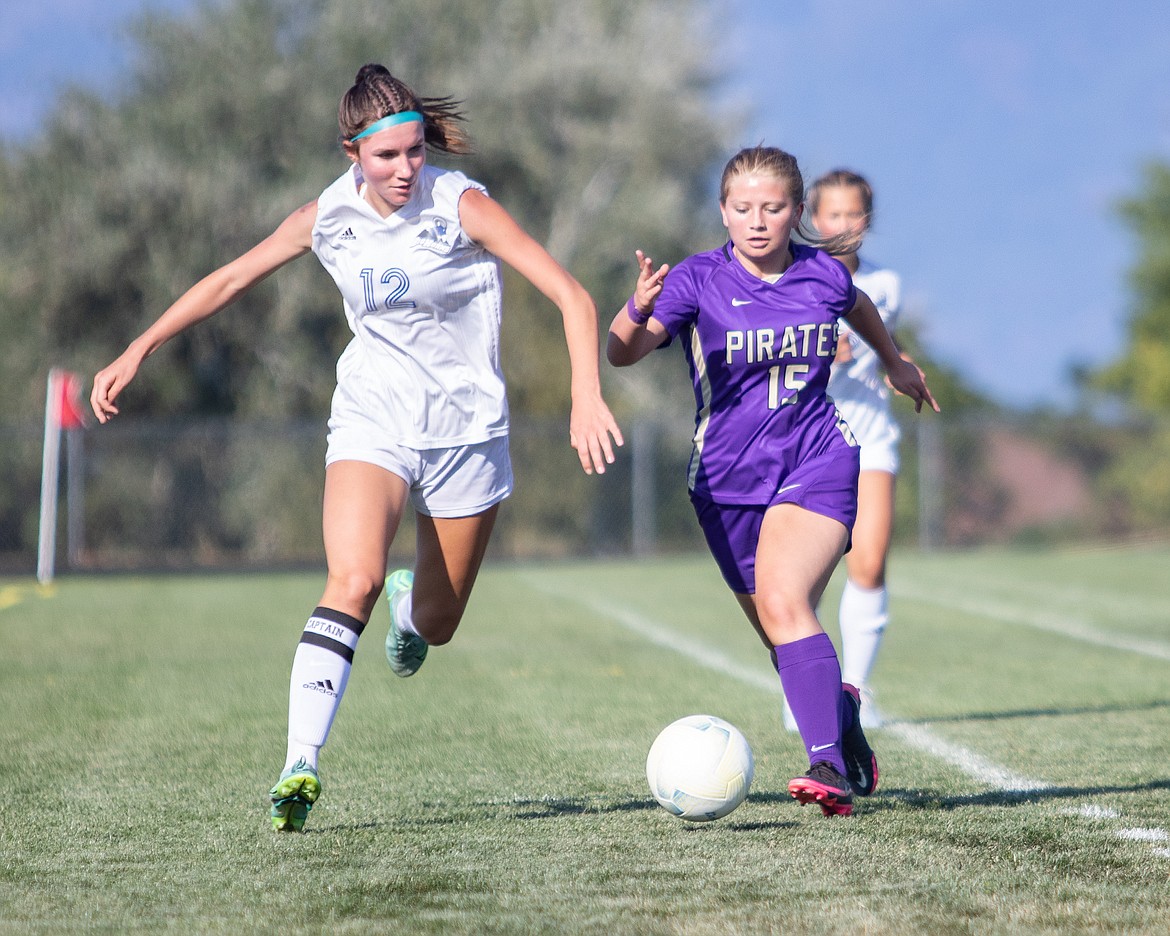 Lady Pirate Felicity Mihara battles for the ball. (Rob Zolman/Lake County Leader)
Previous
Next
by
ROB ZOLMAN
Sports Reporter
|
September 12, 2022 12:00 AM
POLSON – After hosting Lone Peak and Whitefish last week, the Polson Pirates and Lady Pirates remain winless on the young 2022 soccer season.
On Thursday afternoon, the Lone Peak Big Horns picked up a 4-1 non-conference win over the Pirates, while in the late afternoon game the Lady Big Horns shutout the Lady Pirates 7-0.
Braydon Luikart notched the Pirates' only score against the Big Horns in the 59th minute.
In Saturday's Northwestern A conference match up with Whitefish, the Bulldogs blanked the Pirates 3-0, and the Lady Bulldogs outpaced the Lady Pirates 5-1.
The Pirates held the Bulldogs scoreless in the first half, while in the net, Maddox Bird made 16 saves for Polson.
With less than a minute to play in the girl's game, Mady Luikart netted a Nikki Kendall assisted shot for the Lady Pirates' lone goal against the Lady Bulldogs.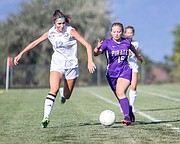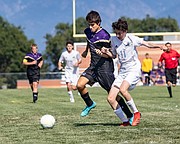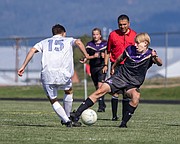 Recent Headlines
---