Ronan battles Polson during homecoming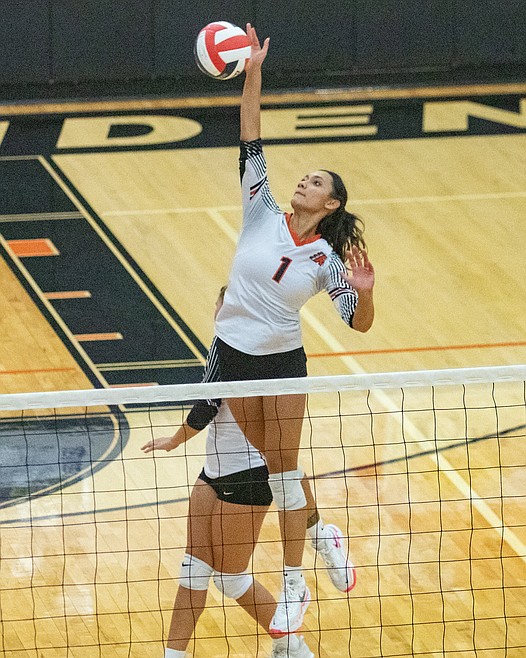 Ronan Maiden Leina Ulutoa floors a kill. (Rob Zolman/Lake County Leader)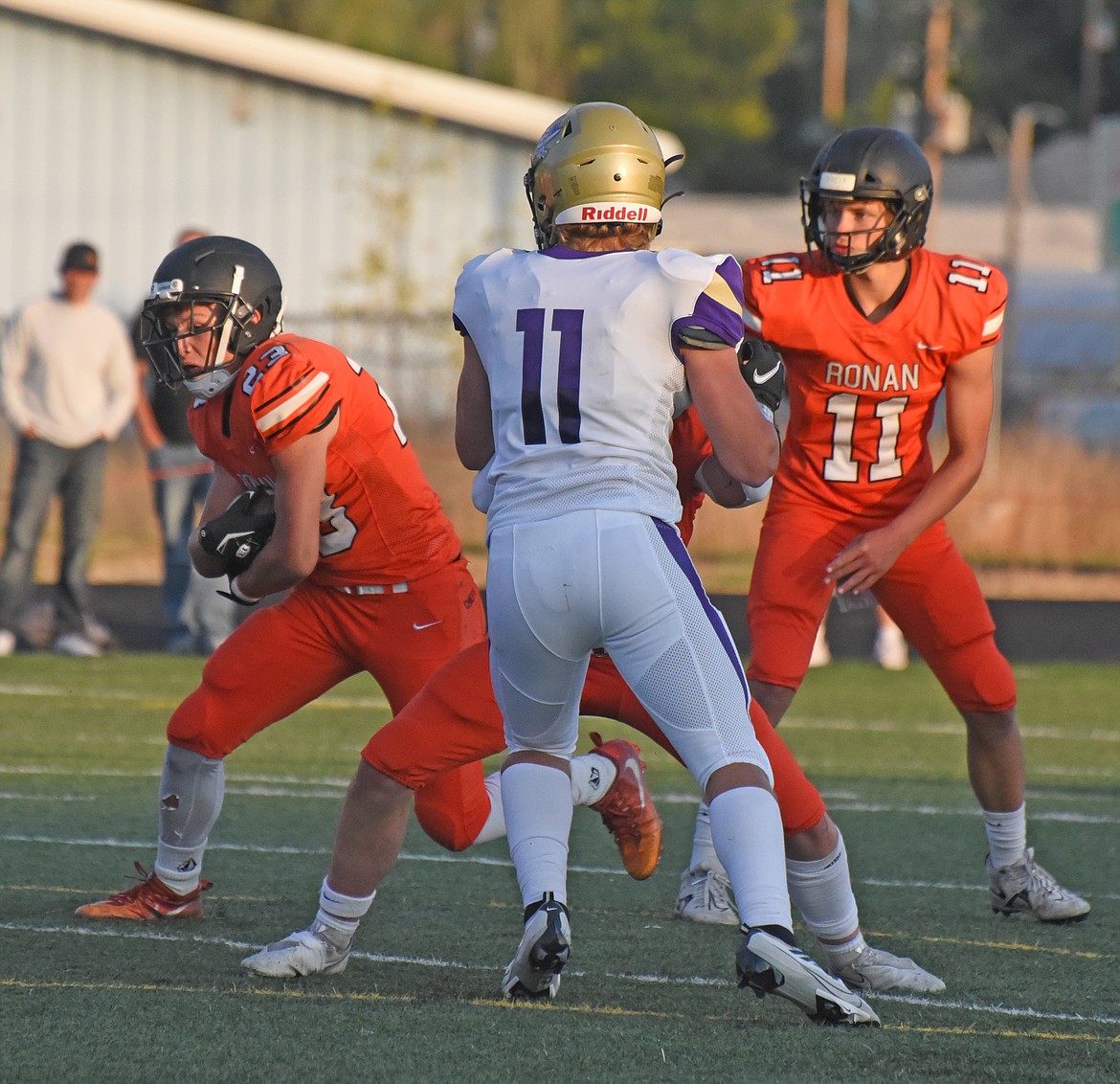 Ronan Chief running back Trenton Burland finds an open hole in the Pirate defense. (Marla Hall/Lake County Leader)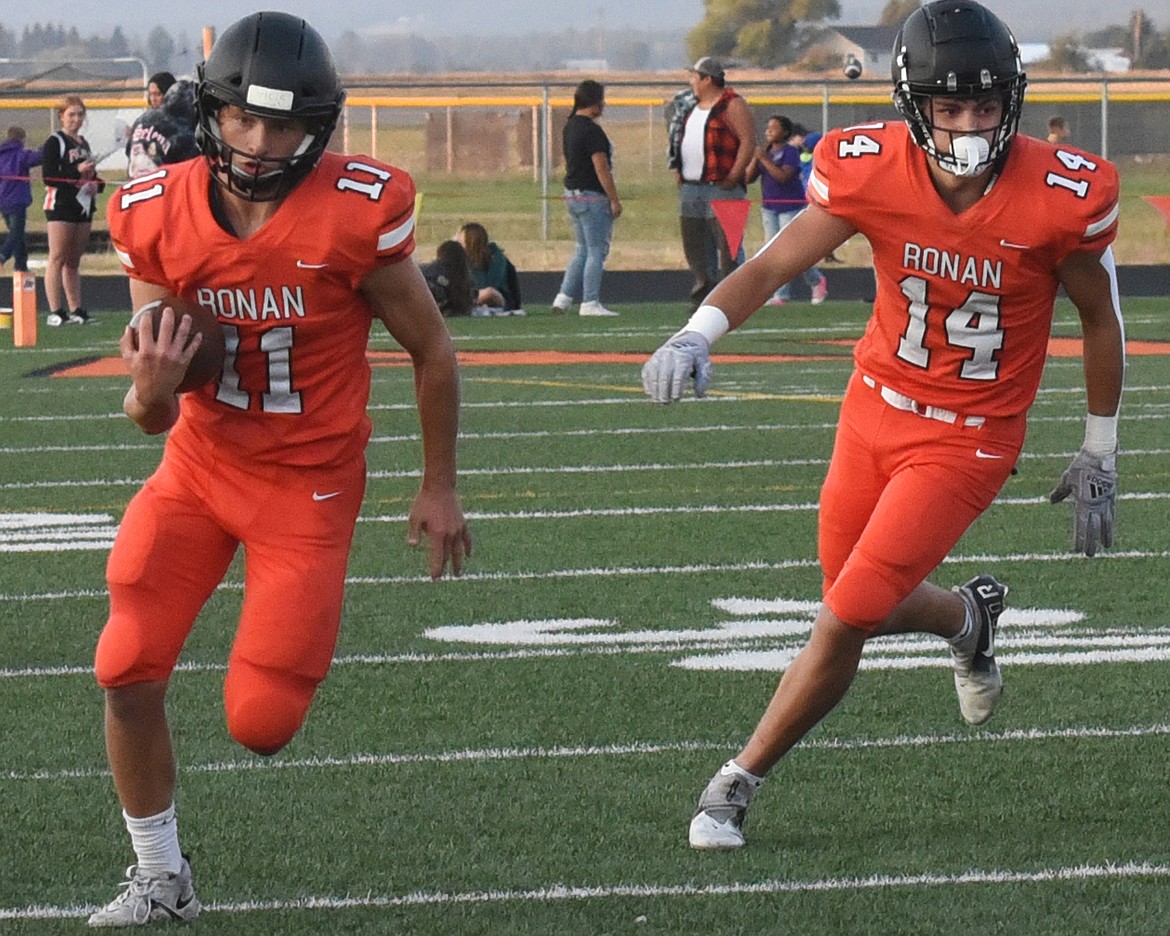 Ronan Chief Caleb Cheff gains a few extra yards on a quarterback keeper. (Marla Hall/Lake County Leader)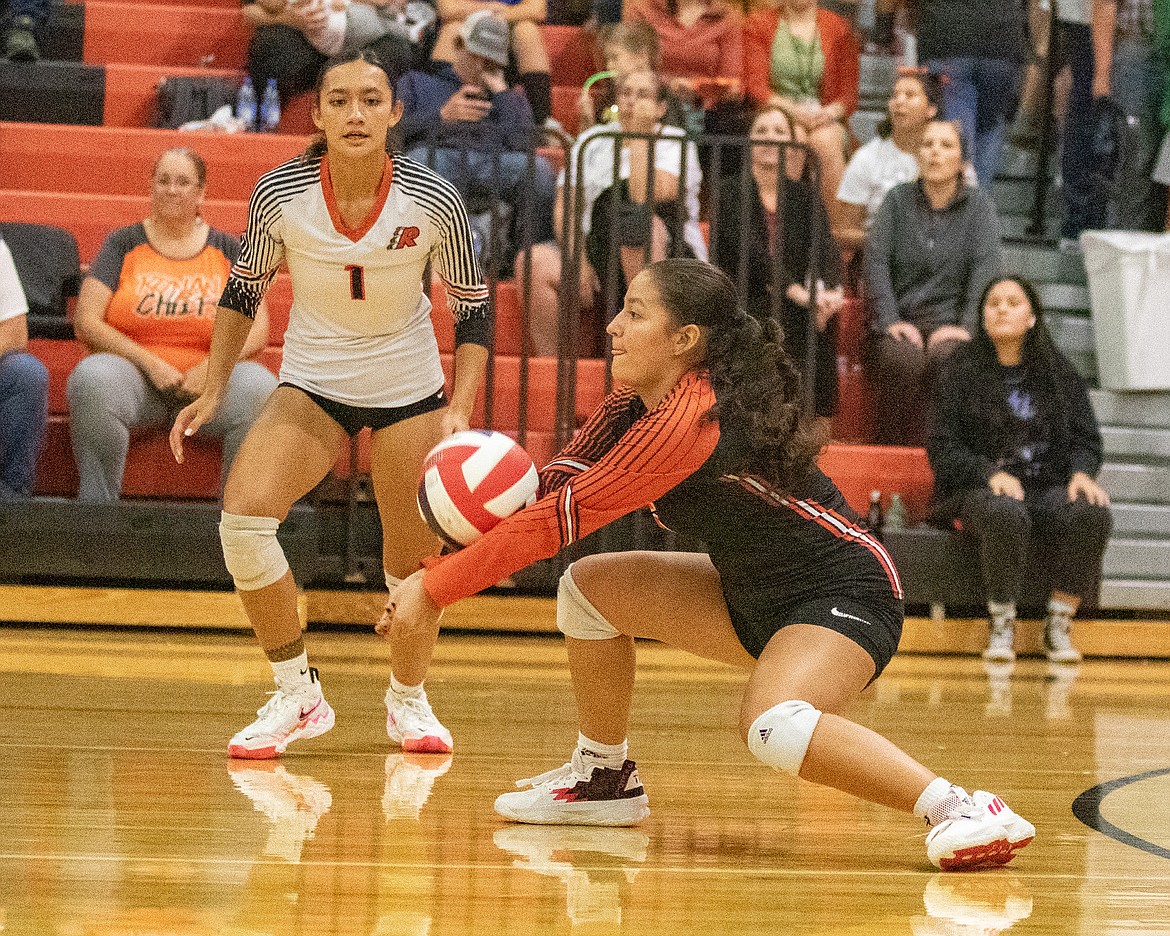 Ronan Maiden Margaret Cordova returns a serve. (Rob Zolman/Lake County Leader)
Previous
Next
|
September 19, 2022 12:00 AM
RONAN – Homecoming week for the Ronan Chiefs and Maidens was packed with all kinds of school pride festivities including a rivalry volleyball and football game with cross county and Northwestern A rivals Polson.
The Maidens kicked off homecoming week on Thursday evening by hosting the Polson Lady Pirates.
The Lady Pirates slipped past the Maidens in five sets 25-14, 24-26, 25-17, 19-25, 15-13.
"I was proud of our girls. They played hard," said Ronan Maiden head coach Lacey Phelan after the game. "The effort and focus were there for us, just too many errors down the stretch. Polson is a good team, probably top of our conference so I was really happy to compete so closely with them."
Leina Ulutoa led the Maidens with 11 kills, three blocks, a game high 19 digs and an ace, while Kylie Fetui paced the Ronan with 14 assists.
The Maidens wrapped up homecoming week on Saturday afternoon with a three-set 25-23, 25-18, 25-8 victory over the visiting Mission Lady Bulldogs.
Claire Crist booked a team high 15 digs and two aces followed by Lauryn Buhr with 11 kills and Ulutoa with 13 assists.
In football, the visiting Polson Pirates overpowered the Chiefs 47-12 under the lights Friday night.
The Pirates dominated on both sides of the ball from the opening kickoff to the final snap, racking up 417 yards of offense and limiting the winless Chiefs to only 194 total yards of offense.
"Our guys played the full game and never let up," explained Ronan Chiefs head coach Matt Detwiler. "Polson is a good team and will make a run at the playoffs this year for sure."
Chief Caleb Cheff threw a 27-yard touchdown pass to Ted Coffman in the first quarter and slipped past the Pirate defense for a seven-yard touchdown in the fourth quarter for Ronan's only scores of the game.
Cheff finished the game 7 of 19 passing for 88 yards, a touchdown and an interception. Coffman led all receivers with 88 yards on seven catches and a TD, while Trenton Burland paced the Chiefs on the ground with 54 yards on 15 carries.
Polson 14 20 13 0 - 47
Ronan 0 6 0 6 - 12
P — Jarrett Wilson 1 run (Tia Mercer kick)
P — Wilson 1 run (Mercer kick)
P — Trent Wilson 5 pass from J.Wilson (Mercer kick)
P — Owen McElwee 79 pass from J.Wilson (kick failed)
R — Ted Coffman 27 pass from Caleb Cheff (kick failed)
P — J.Wilson 5 run (Mercer kick)
P — Wilson 8 run (Mercer kick)
P — Keyen Nash 2 run (kick failed)
R — Cheff 7 run (run failed)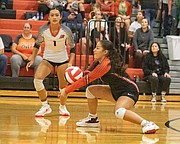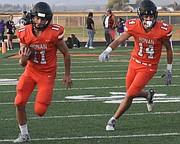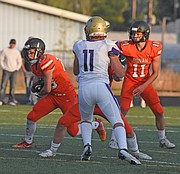 Recent Headlines
---