Bayside Riser will tickle your tastebuds
by
MARLA HALL Lake County Leader
|
September 21, 2022 12:00 AM
As you drive into Polson from the south, on the right side of the road across from the Polson Bay Grocery and Conoco station, mother and daughter business entrepreneurs each own and operate a business that brings new flavors to Polson.

The success of her mom's business, the Oaks Korean Kitchen, which serves authentic Korean food made by a Korean born U.S. citizen, was the impetus for Jade Newman to open her own business.
Jade, who grew up in Polson and then went to Minnesota for a time, came back to her hometown in the spring of 2020 — in large part due to the pandemic. After seeing her mom's restaurant thriving, she went to work to create her own business, the Bayside Riser, which she opened Memorial Day weekend.
She has had a very busy summer — selling a variety of coffee and other drinks and croffles, a croissant and waffle fusion. Jade is currently planning to keep the business open through the winter and spring. She is hopeful it will become a valued stop as people make their way to work. She also has plans to expand the current drink menu and, also to develop the food menu further.
The Bayside Riser has already begun supporting the community as it is offering firefighters 50% off their drinks as a thank you for their efforts. It has also become a mainstay for many regulars who gave it a try and fell in love with the drinks and the friendliness of all who work at the establishment.

If you like to support local small businesses, this is one that will tickle your taste buds.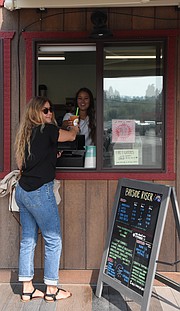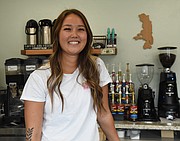 Recent Headlines
---