Ronan's Harvest Fest brings back the 70s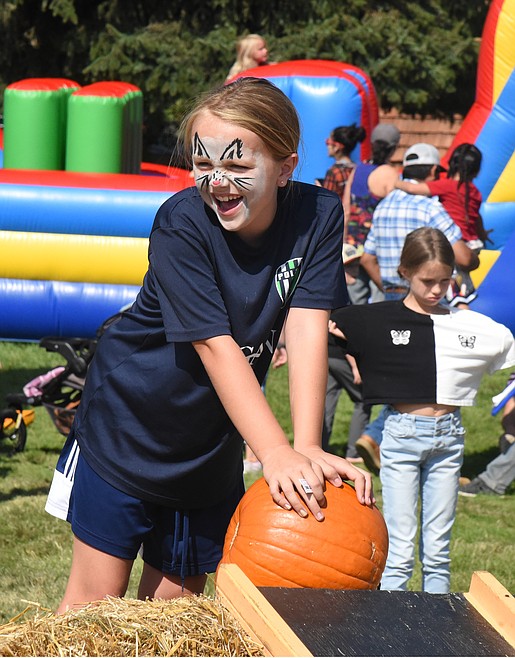 This little gal has already been to the face painting area at Ronan Harvest Fest and now is about to bowl with a pumpkin. (Marla Hall/Lake County Leader)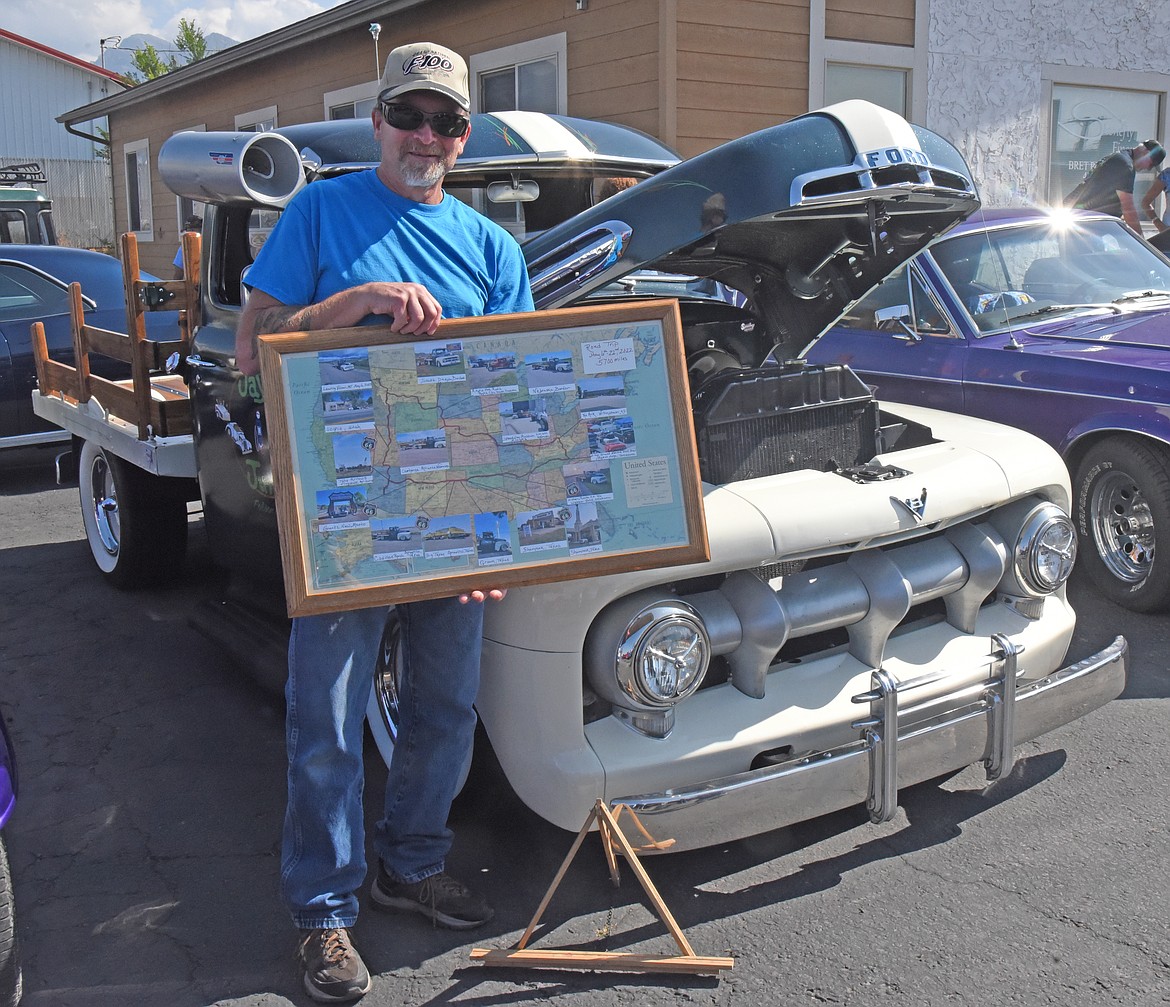 This old car enthusiast holds a map of the U.S. in front of his old Ford truck showing where he stopped with this antique vehicle. He took the trip this past May making a loop beginning in Montana, going as far East as Kentucky coming back on a Southern route to Arizona and then heading North through Utah and Idaho. (Marla Hall/Lake County Leader)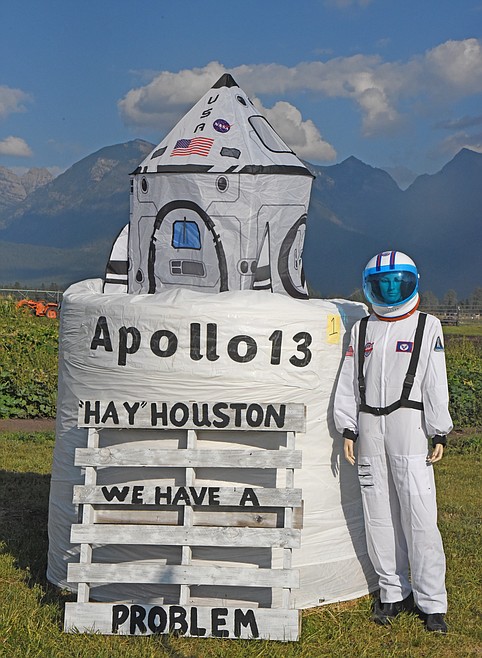 Bev's Bloomers was the first entry on the 'Trail of Bales' remembering the near disaster.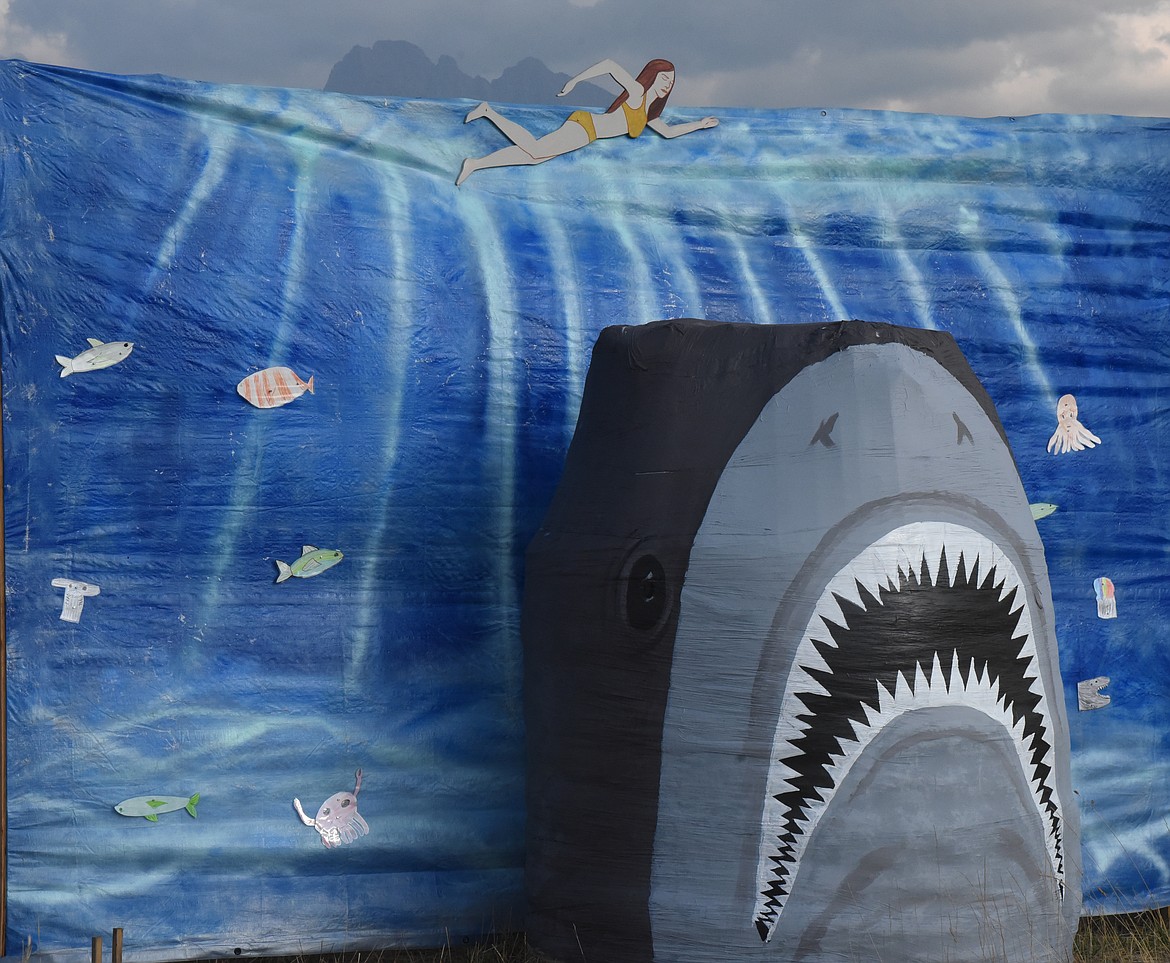 Rocky Mountain Twist decorated its hay bales as the iconic movie "Jaws." (Marla Hall/Lake County Leader)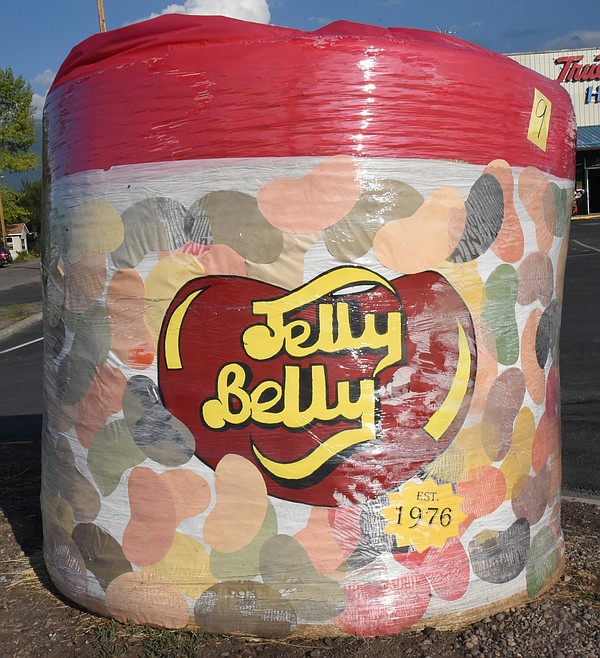 Ronan True Value went back to the creation of the Jelly Belly, established in 1976.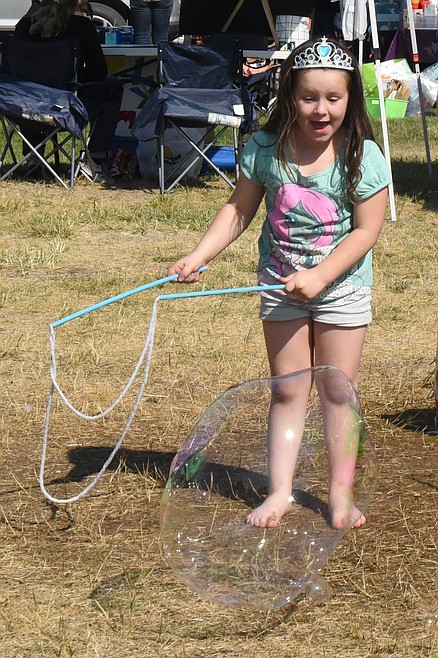 This little princess is thrilled with the big bubble she has created. This was one of the most popular events for kids at Harvest Fest in Ronan. (Marla Hall/Lake County Leader)
Previous
Next
by
MARLA HALL Lake County Leader
|
September 22, 2022 12:00 AM
As 70s themed decorated hay bales began appearing in and around Ronan along U.S. 93, Round Butte Road, Ronan's Main Street and Old U.S. 93, the excitement for the annual Harvest began to grow.

Although the actual festival activities were limited to just one day, those who attended clearly had a good time. The weather was a perfect Fall day with plenty of sunshine and Autumn coolness.
The kids enjoyed numerous activities including bounce houses with slides, pumpkin bowling, face painting, dart throwing, and big bubble blowing. The laughter and squeals of joy as well as the near constant participation by kids was telling of the fun all were having.

For the adults, there were numerous booths mostly offering Montana-made arts and crafts. Across the highway was also a large car show with some fabulous cars and pickups. There were also many FFA members and 4-Hers- at the event running the kids games, painting faces, and operating a food booth.
A petting zoo and an "Ask a Farmer" booth brought the event home in this largely farming and ranching community. That said, the farmers at the 'Ask a Farmer' Booth said the most common question was where the restrooms were.

To show that they have a sense of humor, the answer could well have been "out behind the barn" — at least that's where some were back in the 70s.
Recent Headlines
---