Charles "Chuck" Rorvik, 89
|
January 19, 2023 12:00 AM
Charles "Chuck" Rorvik, died peacefully in his sleep on Jan. 3, 2023, at 89 years old.
Born in Montana in 1933, Chuck grew up on a farm and learned to be innovative when it came to repairing broken-down vehicles or farm equipment and other problems around the farm.

Chuck served in the Army during the Korean War. After his discharge, he attended college and graduated as an engineering geologist. He worked in the National Park Service and the Bureau of Reclamation where one of the highlights of his career included his service during the third phase of construction on Grand Coulee Dam.
A gifted artist, Chuck created watercolor and oil paintings, wood carvings, stoneware, and other media. His imagination and skill had no limits.
The marriage of Chuck and his wife counted more than 30 years filled with fun, love and adventure, including hiking and beachcombing on Long Beach peninsula and Chuck breaking snowshoeing trails for the two of them in Glacier National Park.
Chuck is survived by his wife and soulmate, Shirley; his adult daughters, Dawn, Holly, and Sonya; and his adult stepsons Rick and Tim.
A memorial service will be held at a later date, after this Montana winter has disappeared.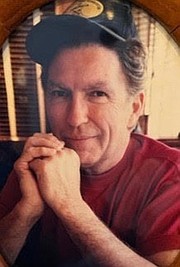 Recent Headlines
---