Fire in youth home prompts fundraising efforts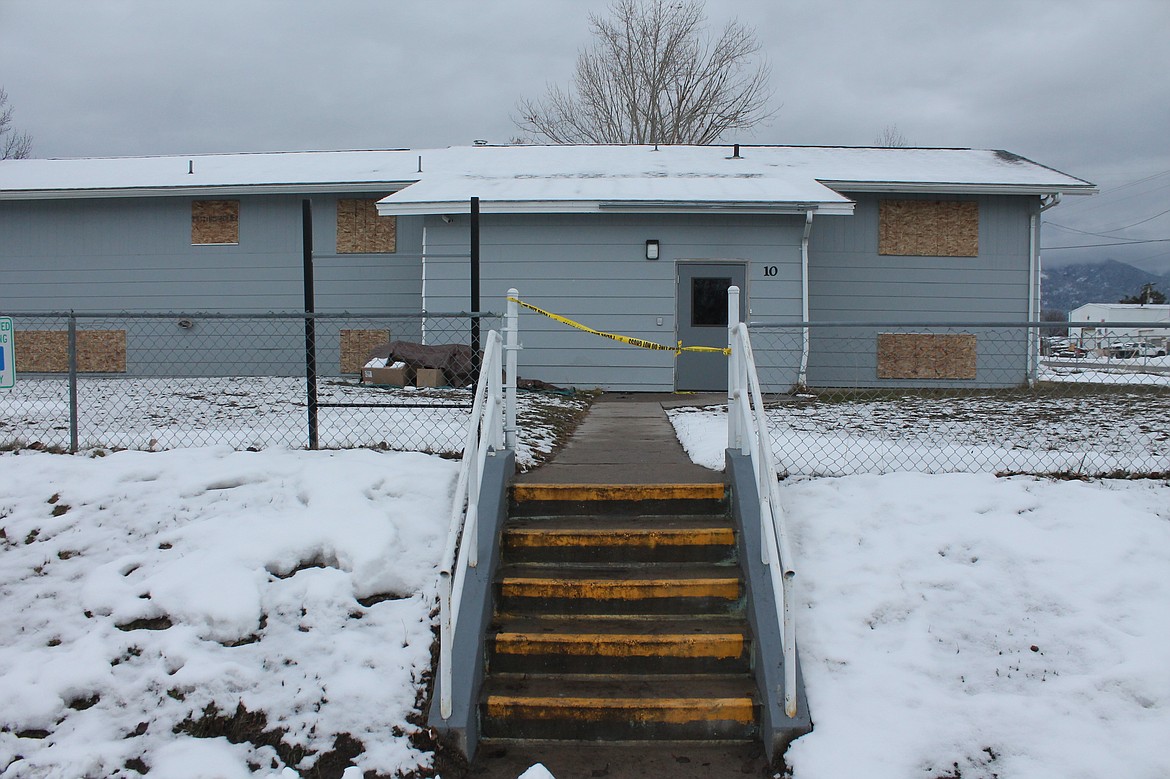 The Second Circle Lodge, which suffered a fire last week, and has charring on some parts of the building as seen on Jan 17. (Hayden Blackfor/Leader)
by
HAYDEN BLACKFORD
Daily Inter Lake
|
January 19, 2023 12:00 AM
On the evening of Jan. 9 a fire in Ronan damaged the Second Circle Lodge, a youth home for 12 children which is operated by the Confederated Salish and Kootenai Tribes (CSKT). While the structure was damaged to the extent the youth would need to be re-homed, there were no injuries according to a recent social media post from the Confederated Salish and Kootenai Tribes.
The details of the fire are "still up in arms," Ronan Mayor and Fire Chief Chris Adler said, as he could not disclose more details about the fire during an interview Tuesday.
The Tribes are currently reaching out to the community in order to furnish a temporary living space for the newly displaced kids. The response has been swift as they have set a goal of furnishing a housing solution by Jan. 20, according to the social media post. The post contained a list of items that they were hoping the community could donate – specifying that new or gently used items are the only appropriate donations.
"Know that all are safe, and your donation will assist to prepare the temporary location for occupancy," the post stated. "We appreciate you! And please share widely!"
While the CSKT is collecting donations for a temporary facility, eventually a permanent facility will need to be found. Currently efforts are focused on preparing to move children into temporary housing which has already been secured, according to Patrick Matt Jr., the project director for the Department of Human Resource Development for the CSKT.
"We are receiving support from Frenchtown to Kalispell and everything in between," Matt Jr. said.
While organizers are still looking for donations, so far people have offered up beds, kitchenware, a television, couches, a dining room table and a dresser.
"We accept cash donations," Matt Jr. said, adding that some people have even purchased gift cards to donate.
"The Confederate Salish Kootenai Tribes are so appreciative of the outpouring of support from the community," Matt Jr. said. "It's almost overwhelming."
The CSKT have offered to pick up item donations, and those wishing to donate can reach organizers at 406-675-2700 extension 1035 or email patrick.matt@cskt.org.
Recent Headlines
---