Joan Lucille Hill-Graham, 65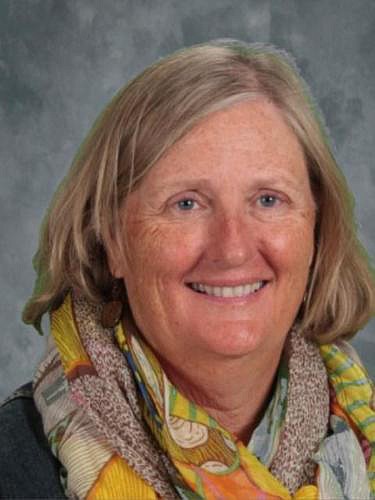 Joan Lucille Hill-Graham of Ronan, age 65, passed away on Saturday, Feb. 25, 2023, of ovarian cancer at her residence surrounded by her family. She was born to Lawrence Frederick and Lucille (Pierson) Hill in Spokane, Wash.
She attended schools in Wilbur, Wash., and graduated from Wilbur High School in 1975. She attended college at Eastern Washington University and graduated with honors in 1979 with a major in history with a minor in special education. She taught in the Grand Coulee Schools from 1980-1981. She went on to receive masters degrees in Education Administration and Special Education Administration from the University of Montana.
She moved to Ronan in 1981 and taught special education for 17 years with an additional 18 years as the Special Education Director followed by four years as the Curriculum Director for Ronan School District 30. She retired in 2020.
She married Scott Graham June 11, 1983, in Wilbur.
Joan was very influential in maximizing others potential. Her inspiration started with her children, and includes her nieces and nephews, sisters-in-law, brothers-in-law, para-professionals and friends. Joan's inspiration was outcome-based so she would check in with you about the steps you needed to do in order to reach whatever your goal was.
Joan loved the outdoors and moving to Montana was a great fit. She was an avid cyclist, both road and mountain. Joan loved floating on the rivers in western Montana. The North Fork of the Flathead River is one of her all time favorite areas making treks up there in summer and winter.
Joan also enjoyed history and travel and trips would be planned around historical sites. This exemplary woman, Joan Lucille Hill-Graham, has inspired many other exemplary human beings. We will miss you soulfully Joan. We love you!
Joan was preceded in death by her parents.
She is survived by her husband, Scott, of Ronan; sons Ian (Shiva) of Whitefish and Andrew of Bozeman; brother Jim (Teresa) Hill of Fountain Hills, Ariz.; nephew Eric (Janna) Hill of Scottsdale, Ariz.; as well as numerous other nieces and nephews.
A Celebration of Life service for Joan will be held on Saturday, April 1, 2023, at 1 p.m. at the Ronan Community Center. Memories and condolences may be sent to the family at www.shriderthompson.com.
Arrangements are under the care of Shrider-Thompson Funeral Home.
Recent Headlines
---