William Whalen, 83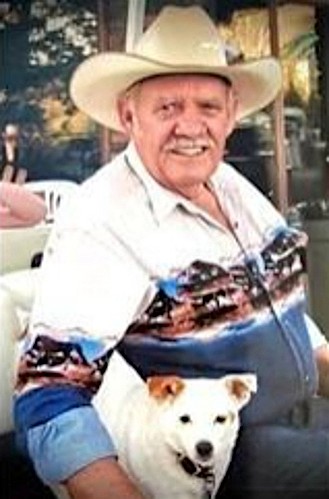 William "Wild Bill" Whalen, 83, a long-time resident of St. Ignatius, passed away at St Luke's Hospital in Ronan on Feb. 26, 2023.
Bill was the second of seven children born to Charles E. Whalen and Helen E. (Duffy) Whalen on May 23, 1939, in Big Timber. The family relocated to St. Ignatius in 1948, where he attended school and graduated with the class of 1958.
This cowboy's passion for life and love of the great outdoors, horses and hard work took him on career adventures in long-haul trucking, construction, car sales and park management right here at one of his favorite places – the National Bison Range – during his tenure. His career path included travel all over the United States and International destinations.
Some of his greatest accomplishments in construction included being part of the development and construction of projects such as the Sudden Valley Country Club, Whatcom Meadows, Thousand Trails Campground and the Libby Dam. He managed the transfer of a herd of thoroughbred horses across the Atlantic to Paris where he was accused of being John Wayne by tourists at the Eiffel Tower while wearing his big black cowboy hat. Bill may also have taken a horse or two on trade while he was in car sales.
Bill loved his community and the people in it. He would give the shirt off of his back for his friends and family. He volunteered as a fire boss when fires threatened this area and was a member of the search and rescue team. He was a huge animal lover, especially horses and his little dog Sparky.
Bill was a mentor to his son and nephews and taught them valuable life skills such as a good work ethic, trucking, hauling, caring for horses and just maybe a few poker lessons. When the family gathered he would be the one taking all the kids for a ride on his golf cart.
Besides his spouse he was preceded in death by his parents, one brother and two sisters. He is survived by three sisters, Mary Ann Payne and husband Doug of Colorado, Kathy Whalen and Jessie Whalen; his son, William Troy Whalen and wife Victoria of North Carolina; three daughters, Debbie, Vicki and Tracy; numerous nieces, nephews, grandchildren and great grandchildren; and longtime friend and companion Mary Day.
There will be a memorial service at the St. Ignatius Mission Catholic Church at 2 p.m. March 10, followed by coffee and cookies. A graveside service will be scheduled for the summer at a time to be determined.
This cowboy had an exterior as tough as nails but underneath he had a heart of gold. We wouldn't have it any other way. We love you, Wild Bill. Always in our hearts.

"I've often said there is nothing better for a man's inside than the outside of the horse." – Ronald Regan
Recent Headlines
---