Ice arena fundraiser declared a "barn burner"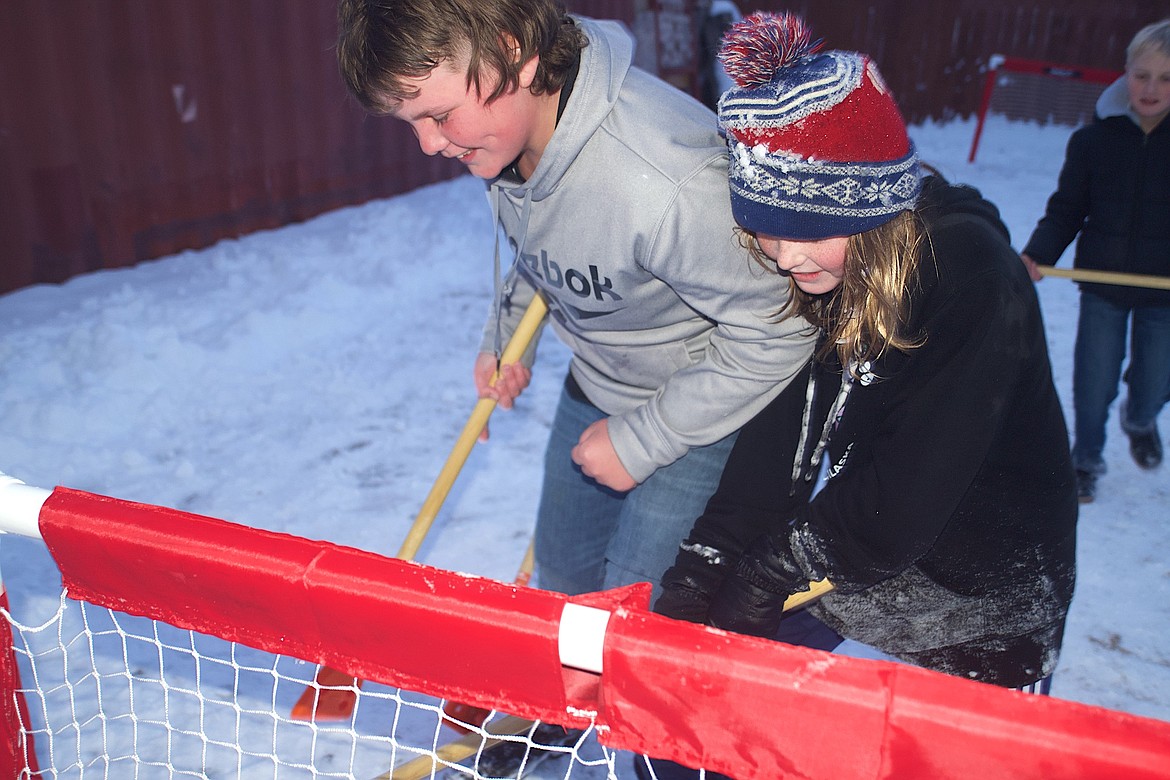 Broomball enthusiasts took it to the net during last Friday's Mission Valley Ice Rink benefit in Polson. (Kristi Niemeyer/Leader)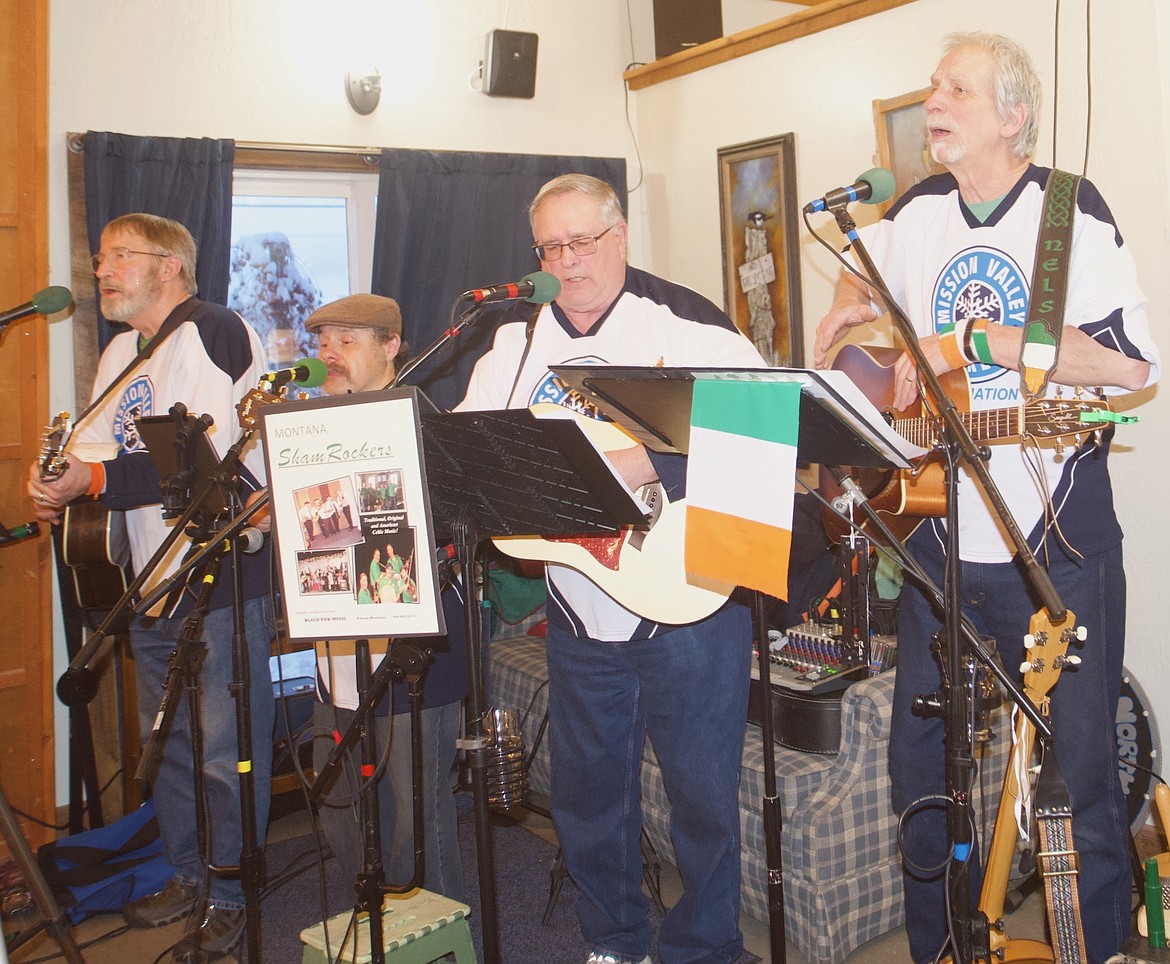 The Montana ShamRockers crooned Irish tunes for the Mission Valley Ice Arena benefit, held last Friday at Glacier Brewing Company. (Kristi Niemeyer/Leader)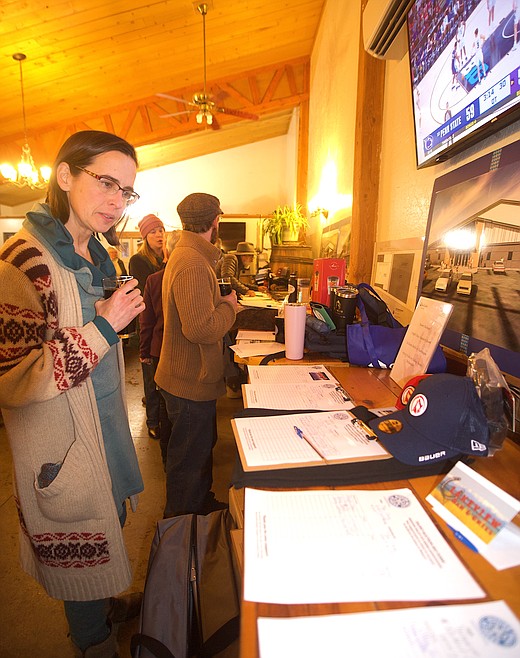 The silent auction at Friday's well-attended benefit for the Mission Valley Ice Arena brought in about $5,250. (Kristi Niemeyer/Leader)
Previous
Next
by
KRISTI NIEMEYER
Editor
|
March 16, 2023 12:00 AM
Last Friday's fundraiser for the Mission Valley Ice Arena at Glacier Brewing was a huge success by almost any measure.
"We want to thank everyone who turned out – it was a real barn burner," said Chuck Wall, a member of the Mission Valley Ice Arena Association Board.
"I'm told we raised over $10,000 – putting 10,000 biscuits in the basket," he added.
Treasurer Carmine Mowbray called it "a hat trick" with funds pouring in from a silent auction, raffle and donations from lots of individuals.
"I'm not sure what the head count was, but I poured 222 pints," said Patrick May, proprietor of Glacier Brewing Company.
The Mission Valley Ice Arena Board thanked May, who added $250 to the pot, a result of the brisk business at his tap.
This winter the arena received a deed to a 1.18-acre lot from local developer Mike Maddy and his wife, Marlo, adjacent to the Polson Soccer Fields.
The ice arena will occupy approximately 32,500 square feet, which will include a regulation rink, room for spectators, locker rooms for teams, a lobby, skate rental and skate sharpening area, a concession area, restrooms, room for referees, a management office, and space for the ice-grooming machine and chilling/dehumidfying equipment.
The project is expected to cost $5 million, and MVIAA has raised just over $4 million so far, not including the nudge from last Friday's event.
Quality Construction of Missoula – the contractor that completed the Polson Boys and Girls Club – will serve as general contractor and an ice-rink specialist will install specific rink infrastructure. Local builder Hu Beaver will serve as board representative throughout construction.
Stay posted on arena progress at missionvalleyicearena.com.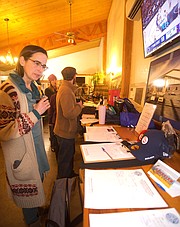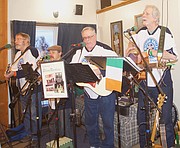 Recent Headlines
---