Michael L. Savage, 1945-2023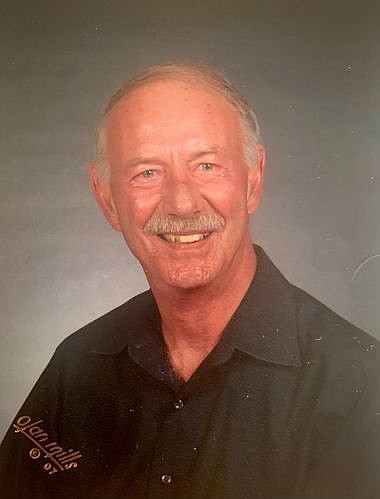 |
March 16, 2023 12:00 AM
Michael Savage passed away Feb. 26, 2023, following a long illness. He will be missed by many.
Mike was the son of John Savage and Etoile (Toy) Helmer Savage. He was born in Spokane and then moved to Portland when his father took a position with the IRS there. He grew up in Portland attending Hayhurst Grade School and Wilson High School.
Just finishing his sophomore year his parents divorced and his mother moved Mike, his brother Bill and sister Michelle to Polson. Mike loved living in Polson, located at the south end of Flathead Lake – the most perfect lake to water ski in all the world. Mike was also an avid basketball player for the Polson High School Pirates.
After high school, Mike moved back to Portland and joined the Army National Guard.
Mike began working at Hyster Company where he advanced from working in the shop and attending college in the evening to a position in Human Resources. Mike worked at Hyster for 19 years until the plant closed. He then worked for Bingham Willamette.
He moved on to KOIN TV, which was the position he was honored to hold because it gave him the opportunity to meet astronaut Alan Shepard and former president Jimmy Carter. His final position was with TriMet.
Mike was fortunate to continuously work in the Human Resource field. Mike was skilled in negotiating contracts and he enjoyed his work.
Mike married his wife, Mary, in 1981 and they were married for 41 years until his death. They enjoyed many years of boating on the Columbia River and playing golf, with dear friends all around Oregon. Their annual golf tournament in Tillamook was the highlight of every summer. They loved to travel and were able to visit several countries in Europe.
Mike was diagnosed with multiple sclerosis in 2000 and spent many years still active. Over the years his health issues continued and he was diagnosed with cancer in 2020.
Mike is survived by his wife, Mary; daughter Wendy Shaw (John); brother Bill Savage and sister Michelle Hoglund (Gil); and nieces and nephews.
Mike was preceded in death by his parents and grandparents, Lloyd and Ruth Helmer of Polson.
There will be a mass of Christian burial at St. Henry's Catholic Church, Gresham, Ore., on Friday March 24, 2023 at 11 a.m. A luncheon will follow.
Gifts can be made in memory of Mike Savage to support cancer research at Providence Cancer Institute through the Providence Portland Medical Foundation, 4805 NE Glisan Street Suite 1G-14, Portland, OR 97213. Include note or write on memo line: Cancer Research in memory of
Mike Savage. Online memorial gifts may be made to Cancer Research - Oregon Foundations (providencefoundations.org).
Recent Headlines
---