Mark Andrew Trim, 61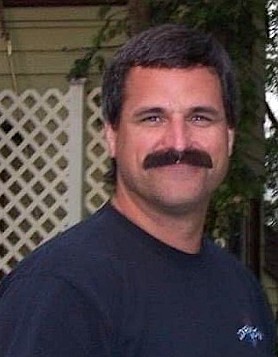 Mark Andrew Trim rode a private jet to heaven on Jan. 23 where he is no doubt enjoying a margarita in Margaritaville. He prefers not to be followed so he can watch MASH in peace and quiet.
Mark died peacefully in Duvall, Wash.
Born in Spokane, Wash., on Dec. 24, 1962, and placed in foster care at birth, Mark was adopted when he was six months old by Lawrence and Peggy Trim. The many special memories he made with his siblings, Larry, Louis, Lois, Mary Jo, Arlee and Julie, will be cherished forever.
He grew up in Pateros, Wash., where he met Lori Morigeau. In Polson, they made their home with their two children. He considered being a father to Kristina and Kayleigh his life's best work, as well as being a papa to his grandkids, Jake and Kaylynn. He loved them all immensely.
Mark never was afraid of a hard day's work, and this ethic was one of the most important lessons he passed down to his family. He spent 25 years at the Montana Department of Transportation where the crew he loved, especially Matt and Greg, made it feel much less like a job.
A couple of his favorite memories include visiting Germany twice as well as participating in more than two dozen fur runs with his life-long best friend, George Brady. You can bet there was more laughter than there are stars in the sky. Mark is grateful George was able to teach him how to laugh at himself (as well as George!). He would say "I'm just a potted plant, George." George would tell him, "No. Potted plants bloom."
Mark loved Jimmy Buffet, Blackberry Hostess Pies, and a good margarita. He was caught many times barbecuing in the snow wearing shorts and New Balance tennis shoes. Mark loved to laugh and believed in not taking life too seriously.
One thing is certain, his family looks forward to keeping his memory alive by continuing to tell all the stories of his life as the years go by.
He will be greatly missed. A luau-style Celebration of Life will be on Saturday, May 20, in Pateros, Wash., at the Alta Lake State Park at 2 p.m. All are welcome.
Recent Headlines
---