History Makers: Polson wins Montana's first-ever state baseball title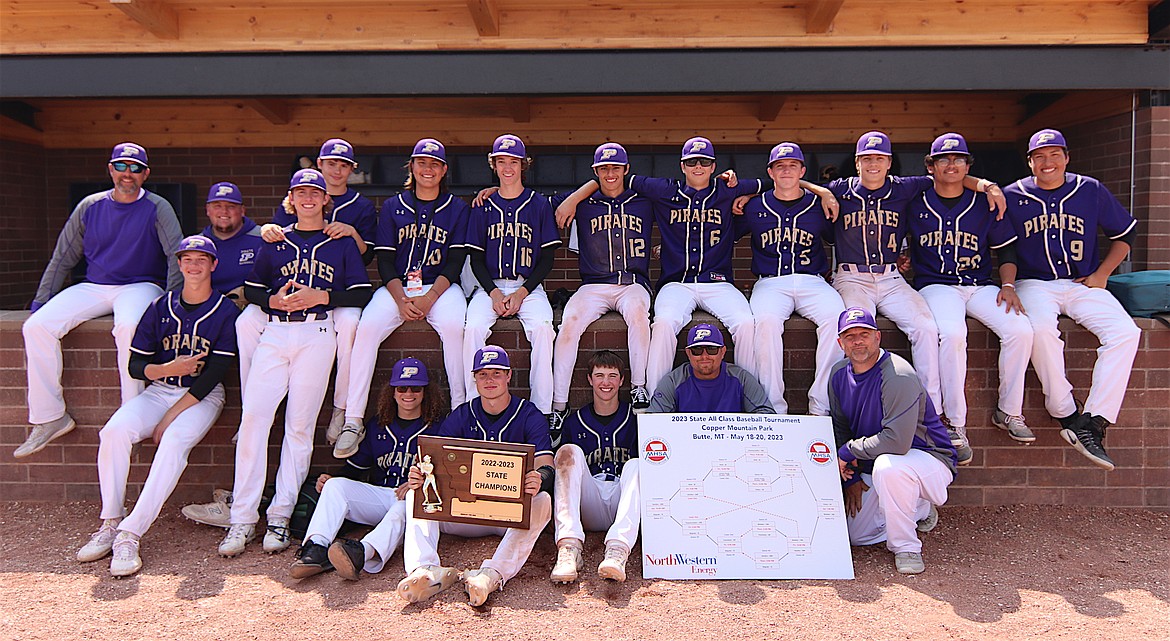 Triumphant Polson Pirates laid claim to Montana's first-ever state All-Class Baseball Championship on Saturday. (Niki Graham photo)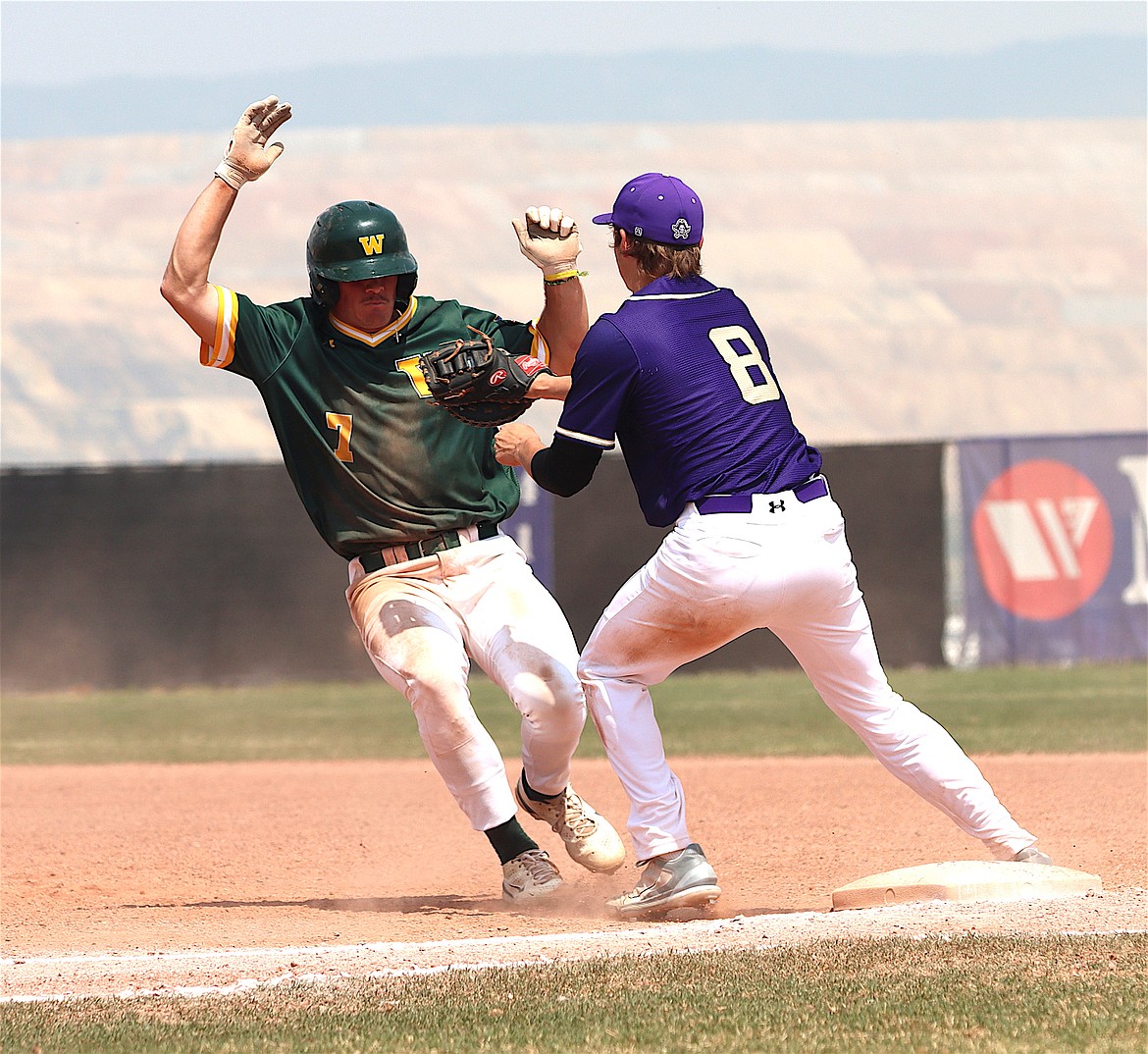 Pirate Jarrett Wilson nails another out against Whitefish during Saturday's championship game in Butte. (Niki Graham photo)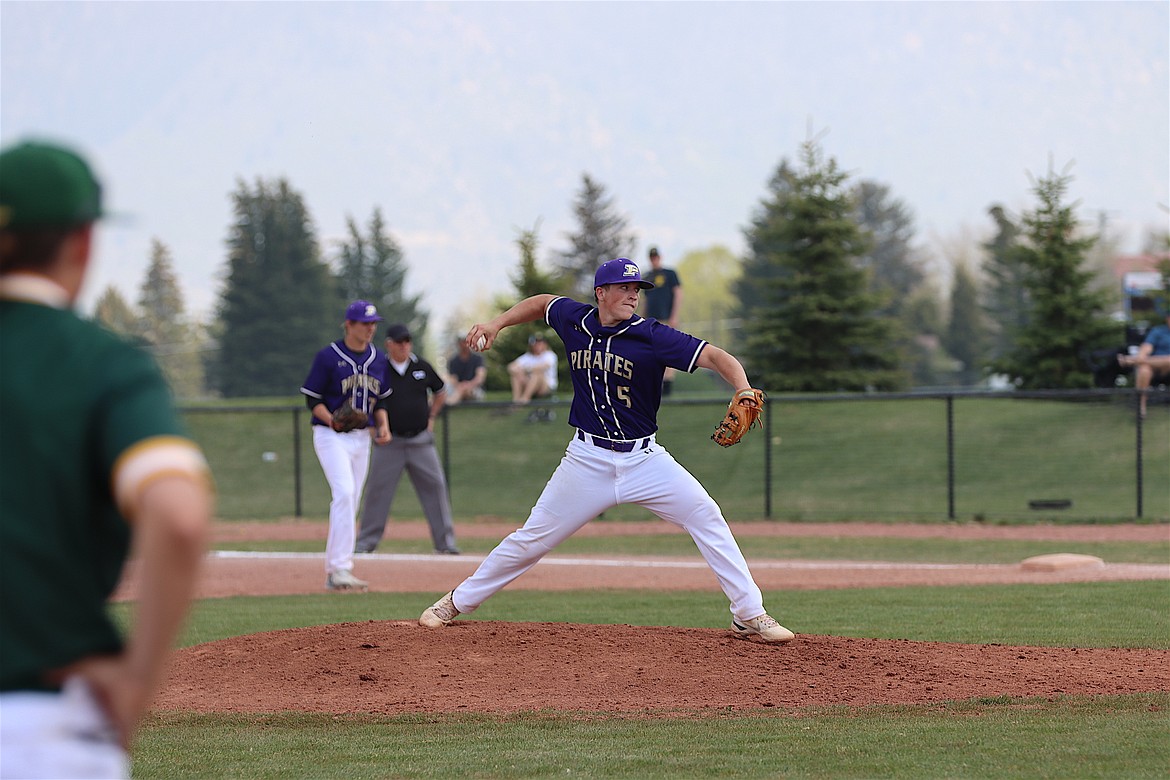 Pirate Espn Fisher pitched a 110-pitch seven-inning gem in the state championship game, striking out nine and allowing just three earned runs. (Niki Graham photo)
Previous
Next
by
Brandon Hansen / For The Leader
|
May 25, 2023 12:00 AM
This year, Polson made history by being the first-ever Pirate baseball team. They added to the history books on Saturday at 3 Legends Stadium in Butte, defeating Whitefish 10-4 in the inaugural Montana All-Class State Baseball Tournament Championship Game.
Espn Fisher, the son of Pirate coach Brad Fisher, contributed a little bit of everything to the Pirate victory. He pitched a 110-pitch seven-inning gem, striking out nine and allowing just three earned runs. At the plate, he collected two hits and three RBI.
"He was a dude today," said Brad Fisher, Polson's head coach. "We talked about it — we talked plenty of times about what our goal was at the end of the year. He knew he was going to get on the mound and shove. And hit. I'm really proud of him."
In the second inning, Whitefish walked three batters, and Fisher smacked the ball into right-center and gave his team a 4-1 lead. Fisher would score on a wild pitch to put Polson up 5-1.
In the fourth, Jarrett Wilson hit an RBI triple, while college baseball-bound Dawson DuMont hit a two-run triple in the sixth.
Whitefish did close the gap with a two-run line drive in the fifth, but Fisher regained the initiative and finished the game.
"We just tried to keep it positive and said, hey, let's just go win the inning," said Coach Fisher. "Keep doing what you do, and it will work out for us."
DuMont finished the game with two hits, a steal, and three RBI in the matchup, while Cody Haggard also had two hits and RBI.
With Legion baseball season around the corner, these championship game players, without a doubt, face each other since Polson sends players to the Mission Valley Mariners and Whitefish sends players to the Glacier Twins.
Polson wins tourney opener
The Pirates launched their bid for the title last Thursday, prevailing in a 6-4 opening game against Eureka.
Polson trailed 4-2 heading into the bottom of the fifth but rallied for four runs. Landon Shoemake's two-run double knotted the game at 4-4, while Wilson drove in Shoemake for the 5-4 lead. Wilson would then score on a passed ball.
Polson finished with five hits, while Eureka committed six errors in the game. Shoemake finished with two hits in the game, while Hunter Emerson notched a double.
Pirate pitcher Cymian Kauley went four and one-third innings pitched, striking out six, walking four, and giving up to earned runs. Espn Fisher came in to pitch the final two and two-thirds innings, striking out six
DuMont fuels semi-final win
DuMont pitched his final high school game and made the most of it against Florence-Carleton, striking out nine and allowing just three earned runs in Polson's 5-4 victory, which punched their ticket to the state championship game.
DuMont, who will play for Shoreline College in Seattle next year, helped his cause by notching two hits and driving in two runs in the win. Polson led 3-1 through three innings, then added two more runs in the bottom of the fourth.
Florence-Carlton attempted a comeback, scoring two runs in the sixth and another in the top of the seventh but couldn't overcome the relief pitching of Cason Graham.
Polson finished with nine hits as a team, with Wilson notching three base hits.
Championship: POLSON 10, WHITEFISH 4
Whitefish - 100 - 030 - 0 - 4 -6 - 1
Polson - 140 - 113 - x - 10 - 9 - 1
Polson Hitting: Hits - E Fisher 2, Dawson DuMont 2, C Haggard 2, J Wilson, H Emerson, A Gfroerer; RBI - E Fisher 3, D DuMont 3, J Wilson, C Haggard; 2B: D DuMont, 3B: D DuMont, J Wilson, E Fisher; HBP: C Kauley, SB: D DuMont, J Wilson, LOB: 6
Polson Pitching: E Fisher - 7 innings pitched, 6 hits, 4 runs, 3 earned runs, 2 walks, 9 strikeouts
Semi-final: POLSON 5, FLORENCE-CARLTON 4
FloCar - 100 - 002 - 1 - 4 - 8 - 1
Polson - 111 - 200 - x - 5 - 9 - 2
Polson Hitting: Hits - J Wilson 3, D DuMont 2, E Fisher, C Haggard, H Emerson; RBI - D DuMont 2, E Fisher, C Haggard; SB: H Emerson 2, LOB: 9
Polson Pitching: D DuMont 6 innings pitched, 7 hits, 3 runs, 3 earned runs, 3 walks, 9 strikeouts; C Graham 1 innings pitched, 1 hit, 1 run, 0 earned runs, 0 walks, 0 strikeouts
Opener: POLSON 6, EUREKA 4
Eureka - 001 - 030 - 0 - 4 - 7 - 6
Polson - 100 - 140 - x - 6 - 5 -3
Polson Hitting: Hits - L Shoemake 2, D DuMont, H Emerson, C Kauley; RBI - L Shoemake 2, E Fisher; 2B: H Emerson, HBP: H Emerson, C Haggard, E Fisher 2, A Gfroerer, H Emerson, SB: L Shoemake, J Wilson, D DuMont, LOB: 10
Polson Pitching: C Kauley 4 and ⅓ innings pitched, 4 hits, 4 runs, 2 earned runs, 4 walks, 6 strikeouts; E Fisher 2.2 innings pitched, 4 runs, 2 earned runs, 6 walks, 6 strikeouts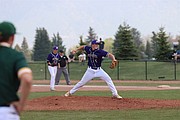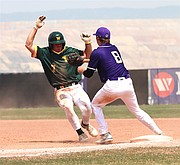 Recent Headlines
---