Gerald Brown, 83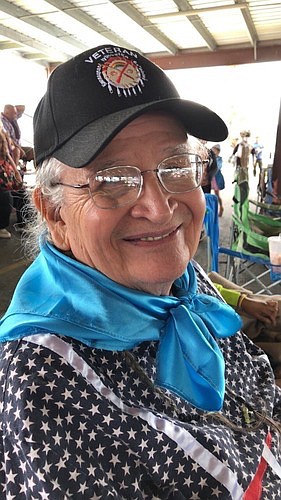 Gerald Leroy "Jerry" Brown
|
November 9, 2023 12:00 AM
Gerald Leroy "Jerry" Brown of Polson was born Jan. 7, 1940, to the late Dorothy Morigeau and Thomas W. Brown, Sr. in St. Ignatius. He was the fifth (thumb) child in a family of seven boys (Donald, Thomas Jr., Phillip, Robert, Edward, Lyle "Chey") and one girl (Nancy). He was a proud member of the Confederated Salish & Kootenai Tribes and an Oglala Lakota descendent. 
Jerry died peacefully with his family by his side on Oct. 29, 2023, in Kalispell as the result of a major hemorrhagic stroke.
Jerry led a life of activism, education, entrepreneurship and travel throughout the Pacific Islands, Australia, Barbados, Alaska, Canada and the United States. His early life was spent working with his brothers and father on the family cattle ranch in South Dakota. The Indian Relocation Program of the 1950s sent his parents and three younger siblings to the San Francisco area. 
Jerry joined his family in California in the middle of his senior year of high school. He joined the Mission High School Reserve Officers Training Corps (ROTC) while in high school and received a Citation from the Daughters of the American Revolution for achieving "A" grades in nine subjects while also serving in the ROTC. He graduated from Mission High School in 1958. 
Jerry later joined the U.S. Army Reserves in December 1958. He served in the 363rd Infantry Regiment, 91st Infantry Division, which was later called to active duty. He was honorably discharged in January 1965.
Jerry participated in the Workshop on American Indian Affairs organized by D'arcy McNickle, also from the CSKT. He was very active in the National Indian Youth Council (NIYC) and joined many lifelong friends in advocating for the rights of Tribes and Indigenous peoples globally.  Jerry personally participated in the Washington State fish-ins alongside Marlon Brando, and Mel Thom. Jerry was proud of the fact that he was a graduate of the first class of Montana State University (its name was changed from Montana College Bozeman) in 1965 and was a proud Bobcat alumnus.
He then went on to attend the Pre-Law Summer Institute sponsored by the American Indian Law Center in 1968 at the University of New Mexico. PLSI classmates included Walter Echohawk, Yvonne Knight, Leland Pond, and Ben Hanley. Jerry then attended the University of California Los Angeles School of Law.
Jerry married Anita Tsinnajinnie in Albuquerque, N.M., in 1964 and they have three children, Annette, Natahlbahe Jeffrey and Geenebah Michelle. His grandchildren are Cole, Kalan, Anne Marie, Zinae, Devin, Ella and angel grandson Gavin; as well as one great-grandson, George.
Jerry, Anita and kids wore a deep trail between the Mission Valley of the CSKT reservation and Torreon, Navajo Nation, New Mexico. Gerald and Anita divorced in 1979. He would later marry Patricia LeGalley from 1994 to 2005, and they had no children.
Jerry worked various jobs to provide for his family including at Torreon Day School, CSKT, Dean of Students at Navajo Community College (now Diné College), University of Washington (Seattle), Northwest Desegregation Assistance Center (Beaverton, Ore.), and Metropolitan State University (Denver). He served on the boards for S&K Electronics and Two Eagle River School. 
Jerry was the co-author of "An Historical Overview of Indian Education and Four Generations of Desegregation" for the University of Iowa College of Law Journal of Gender Race and Justice, 2 J. Gender Race & Just. 407 (1998-1999). He is most notably known for his Frybread Stand food concession that travelled throughout the United States and Canada to pow-wows and Indian rodeos. Jerry also made homemade tortillas and breakfast burritos that he would sell to seasonal cherry pickers and at the various CSKT government offices.
Jerry thoroughly enjoyed all things baseball. He would become a snowbird during Spring Training in Arizona and catch as many games as possible. Jerry was a devout Seattle Mariners fan and would catch the overnight train in Whitefish to Safeco Field in Seattle, watch the game, and be on time to catch the return overnight train to Whitefish. Jerry was very proud of his over 45 years of sobriety.
Jerry was preceded in death by his parents, Thomas W. Brown Sr. and Dorothy Morigeau Brown; brothers Donald Sr., Thomas Jr., Phillip, Robert, Edward and Lyle "Chey"; and grandson Gavin Yazzie.
Jerry will be remembered for his humor, love of family and friends, and the Mission Mountains.  Jerry is survived by his sister, Nancy (Pete) Vaughan; his children, Annette, Jeff and Michelle; grandchildren Cole, Kalan, Anne Marie, Zinae, Devin and Ella; and great-grandson George. 
The family thanks the incredible staff of doctors and nurses at Logan Healthcare for their compassion and care. Thanks to the CSKT Elders Program, Transportation, and Tribal Health for their professionalism and PATIENCE. Special thanks to longtime friend Bernice Delorme who travelled from North Dakota to support the family and Jerry in his final days.
Messages of condolences may be shared with the family online at www.shriderthompson.com.
Arrangements are under the care of Shrider-Thompson Funeral Home.
Recent Headlines
---