Lady Vikes wrap season at Divisionals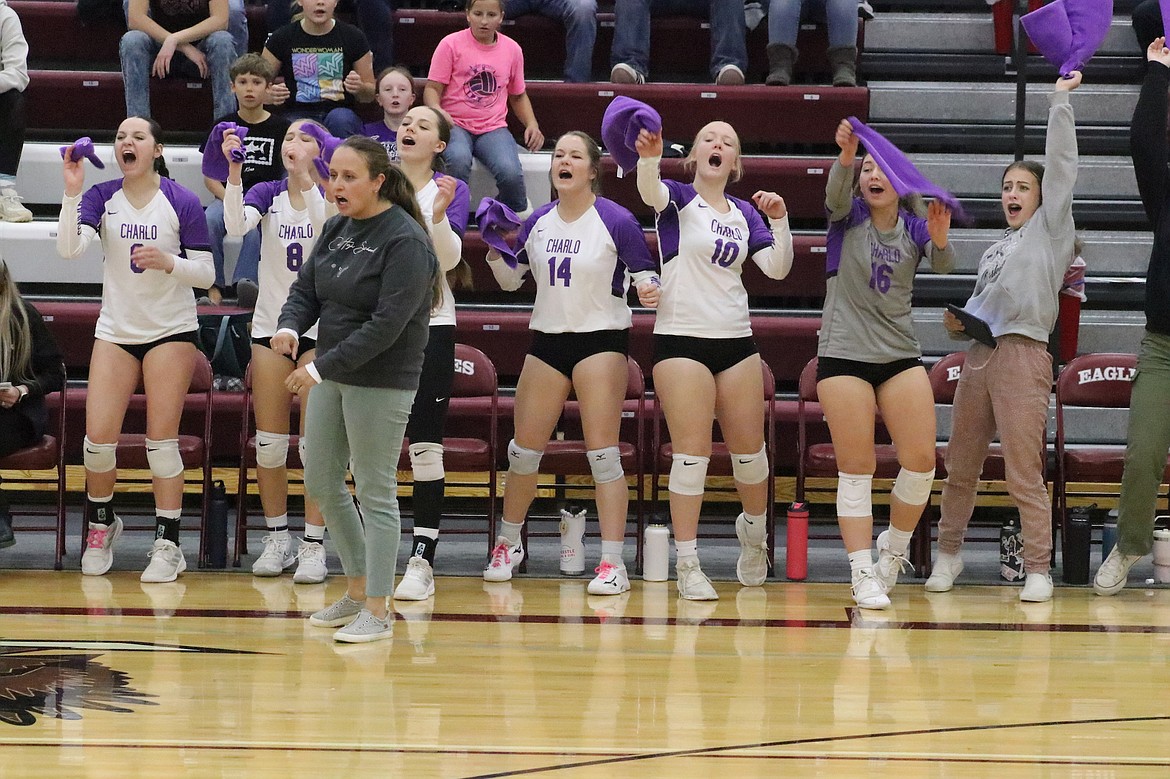 The Lady Vikings cheer on their teammates during last week's Divisional Tournament. (Michelle Sharbono photo)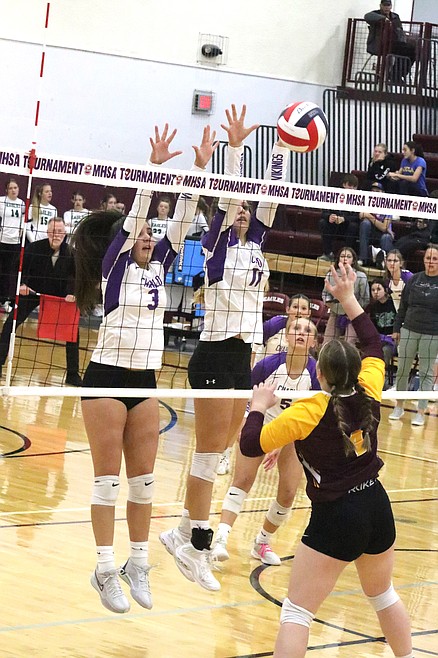 Lady Vikings Leah Cahoon and Darcy Coleman block the ball during last week's Class C Divisional Tournament. (Michelle Sharbono photo)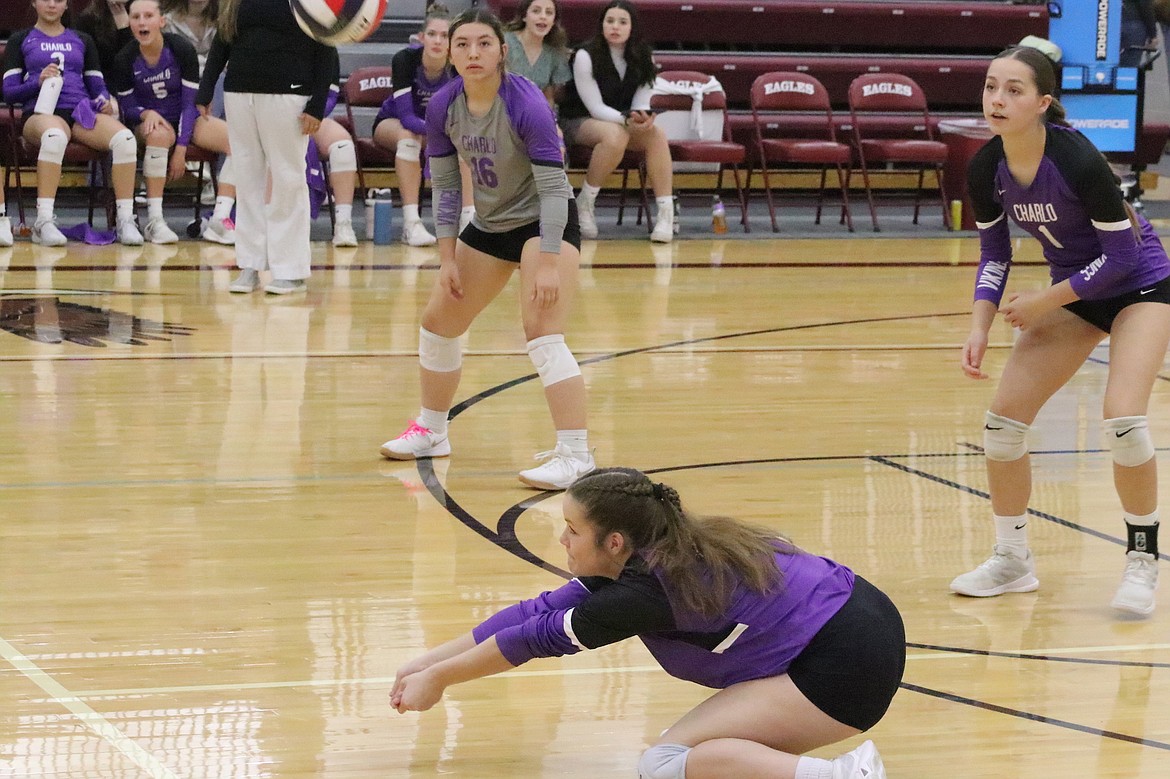 Charlo's Aubrey Sharbono goes for the dig during the Divisional tournament. (Michelle Sharbono photo)
Previous
Next
Charlo's volleyball season came to an end after winning one game at the Western C Divisional Tournament last weekend. The Lady Vikings fell in a five-set thriller against Phillipsburg on Thursday but bounced back to beat Valley Christian in four sets on Friday, Nov. 3. In their afternoon matchup, however, they lost to White Sulfur Springs in five.
Phillipsburg won the opening round matchup against Charlo, 25-23, 25-22, 22-25, 24-26, 15-13. Aida Cote had 14 kills for the Lady Vikings, while Leah Cahoon had seven, and both Craciela Hawk and Darcy Coleman had six.
Karly Alder served 29 assists to her teammates, while Hawk led the team in digs with 27. Coleman had six aces, while Cote had four blocks, and Cahoon had three. Shonlea Matt had 24 digs in the match, and Alder added 20.
Charlo bounced back against Valley Christian, winning 27-25, 19-25, 25-17, 26-24 to stay alive in the tournament. Alder led the team with 12 assists, and Cahoon had seven kills. Coleman had five aces, two kills, and three assists. Matt led the team in digs with 28, while Alder had 24.
In their final game of the divisional tournament, White Sulphur came away with the 16-25, 21-25, 25-13, 25-15, 15-11 victory over the Lady Vikings. Alder led the team in assists with 14, while Cahoon had seven kills and Cote had six. Matt had 30 digs, while Brielle Zempei had 25 digs, and Hawks had 23. Cote added four blocks.
Charlo finished 14-6 on the season.
Recent Headlines
---