Donna Marie Ramsey Zielke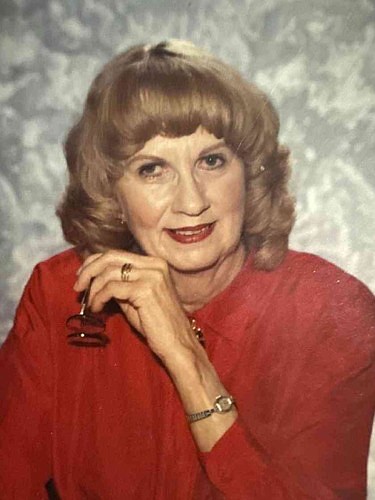 Donna Marie Ramsey Zielke
|
November 16, 2023 12:00 AM
Donna Marie Ramsey Zielke, 84, of Polson, passed away in Bulh, Idaho, on Nov. 11, 2023. She was born Jan. 10, 1939, in Kalispell.
Growing up in Montana, she was a true country girl, with a great love of the outdoors and animals. She passed this love on to her children and grandchildren.
Donna is survived by her brothers, Gary Ramsey and Frank Ramsey, and sisters, Sandra Stewart and Joyce Madden; her children, Susan (Matthew) Rudie, David (Evelyn) Zielke, Brenda Farnes, Renae (Jerry) Mahavier, Shannon (Jazz) Zielke, Bridgette (Roy) Lamm, Kevin (Jenn) Zielke, Kenneth (Carla) Zielke, and Mollie (Michael) Grayson; 31 grandchildren, and 14 great-grandchildren.
She was preceded in death by her mother, Mary Griffin, stepfather Joe Griffin, father George Ramsey, sisters Shirley Redman and Inace Gabriel, and brothers Earl Ramsey and Wayne Ramsey.
  A funeral service will be held Nov. 20 at The Church of Jesus Christ of Latter-Day Saints in Polson. Family viewing will be at 12 p.m., followed by the funeral service at 1 p.m.
Recent Headlines
---