Mission hosts All-Star Volleyball game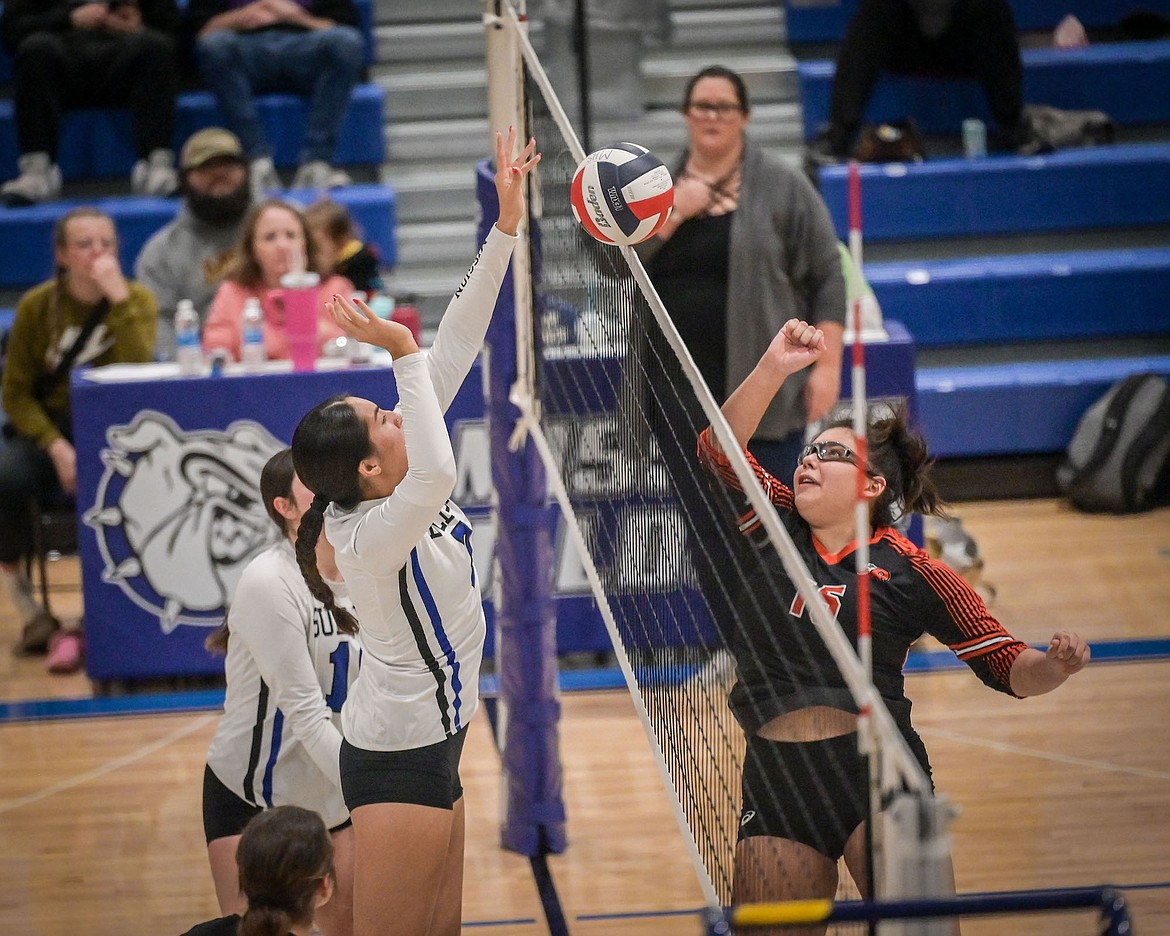 Cora Matt (Mission) and Seattle Adams (Ronan) square off at the net during last week's All-Star volleyball game in St. Ignatius. (Christa Umphrey photo)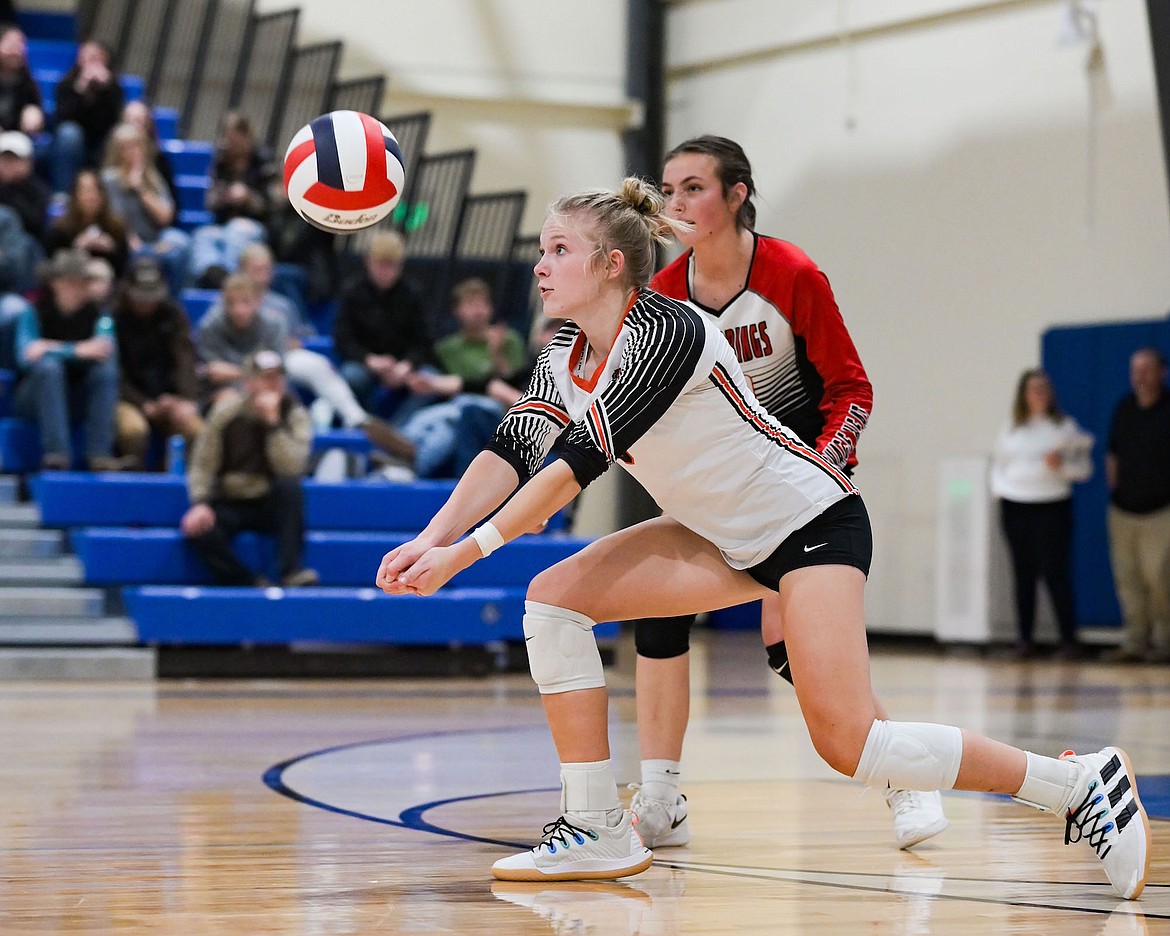 Ronan's Lauryn Buhr digs the ball during the All-Star game in St. Ignatius. (Christa Umphrey photo)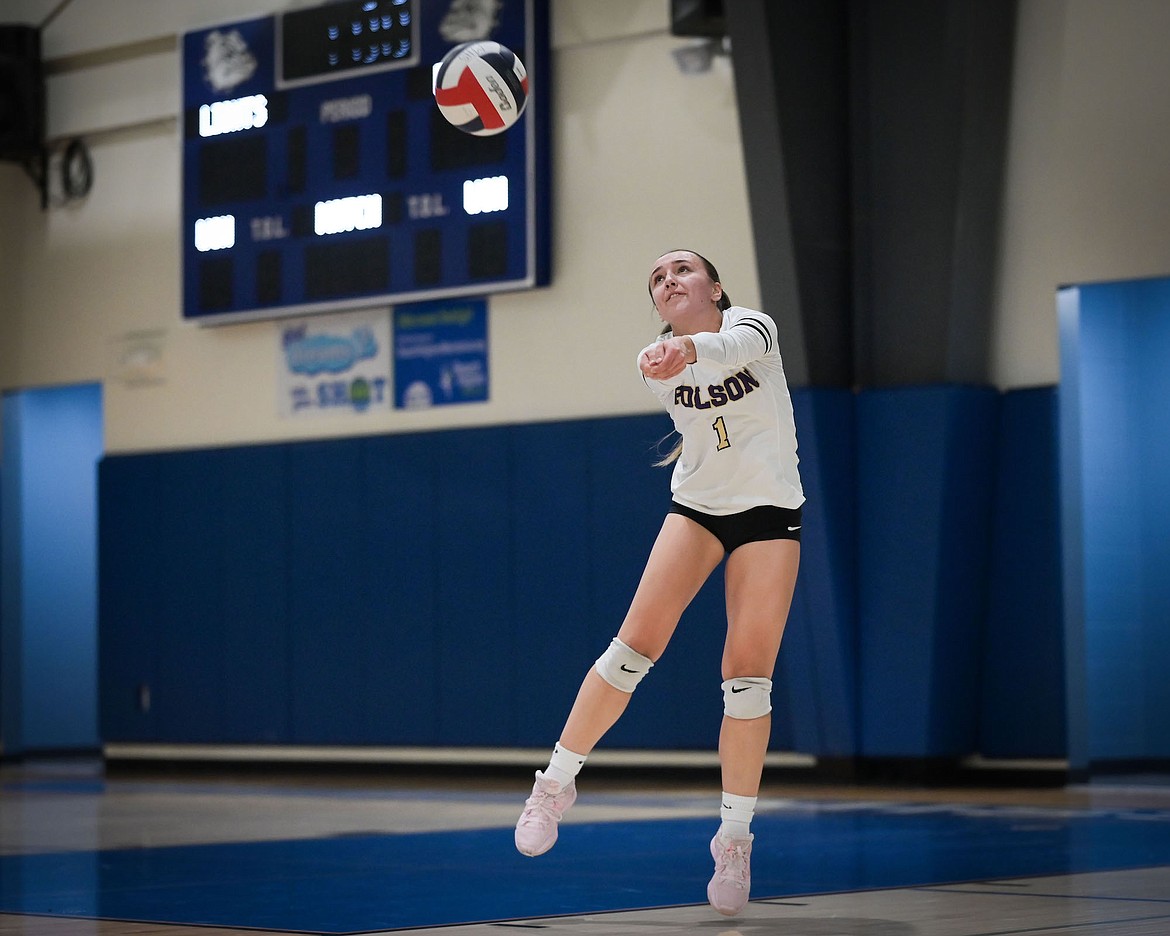 Polson's Julia Barnard was a member of the winning Dark team at last week's All-Star game. (Christa Umphrey photo)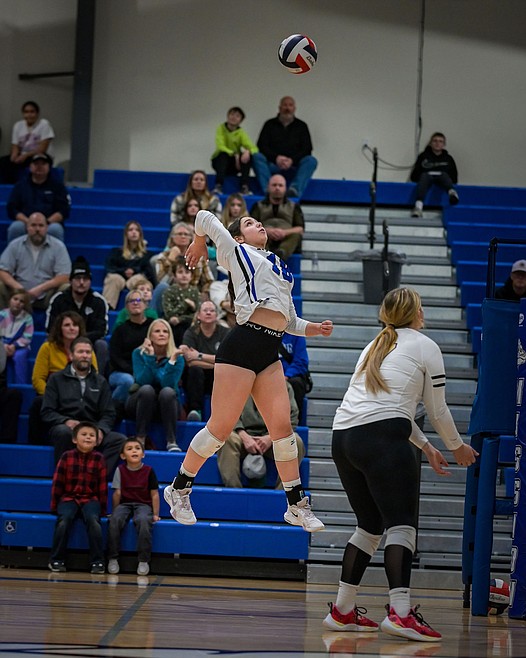 Mission's Alecia Steele leaps for the ball during the Volleyball All-Star game, hosted by St. Ignatius. (Christa Umphrey photo)
Previous
Next
|
November 20, 2023 12:00 AM
Top volleyball players from eight area schools met in the St. Ignatius gym last Monday, Nov. 13, for the  All-Star game. The Darks (coached by Lacey Phelan and Marissa Mock) bested the Lights (coached by Lizzy Cox and Katie Elliot) in five sets, 25-21, 26-24, 25-9, 25-23, 15-5.
The Lights team included: Olivia Brueggeman (Two Eagle), Aida Cote (Charlo), Jaelyn Carr (Plains), Karly Adler (Charlo), Cora Matt (Mission), Lauryn Buhr (Ronan), Keke Tenas (Two Eagle), Kara Christensen (Hot Springs), Blakely Lakko (Plains), Leah Mesteth (Arlee), Avery Starr (Polson), and Alecia Steele (Mission).
The Darks roster featured Julia Barnard (Polson), Mckenna Hanson (Polson), Marissa Young (Plains), Adalyn Jacobson (Arlee), Lauryn Aldridge (Hot Springs), Izzy Evans (Mission), Rowan McElderry (Mission), Mckenna Corley (Ronan), Layla Tenas (Two Eagle), Seattle Adams (Ronan) and Shonlea Matt (Charlo).
Recent Headlines
---