Janis "Jani" Irwin, 71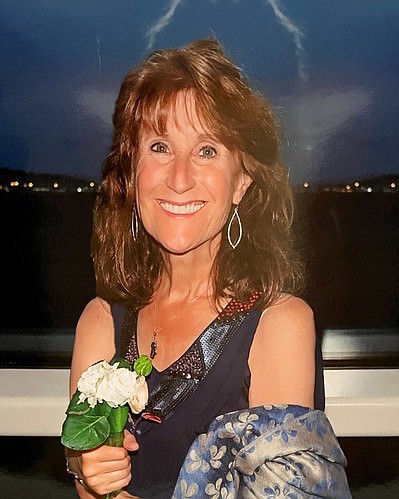 |
September 7, 2023 12:00 AM
Janis Marie Irwin of Polson went to be with Jesus Christ, her Lord and Savior, on Aug. 30, 2023. She was born in Muncie, Ind., on July 18, 1952, to Merl and Alberta Green. Her mother survives her.
Jani, as she was fondly called by her family and friends, received her LPN from Ball Memorial Hospital in Muncie and then a respiratory therapy degree from Ball State University. She earned a BS in history from Indiana University/Purdue University at Indianapolis and from the University of Montana.
She met her future husband, Dr. Steve Irwin, while working as a respiratory therapist at Hendricks County Hospital in Danville, Indiana. They were married in 1977.
For the first five years of their marriage, the Irwins lived in the small West Central Indiana town of Roachdale where Jani helped her husband with a busy medical practice, and they established many precious lifelong friendships.
In 1983, they moved to Smugglers Point on Flathead Lake in Montana. Jani thrived on the Montana lifestyle and with her husband, enjoyed hunting, fishing, hiking and boating. Soon after, she relished the opportunity to raise her two sons in the same adventurous footsteps.
Jani cherished her community of faithful friends at New Life Church and served in the church's children's ministry. She worked for 16 years as the school nurse at Cherry Valley Elementary School and volunteered in innumerable community activities such as the Hospital Auxiliary, and for the last 15 years, as a volunteer at St. Joseph Hospital's Oncology Clinic.
Jani and her husband were fortunate to be able to travel the world. They visited all seven continents, hunting and fishing on most of them, and have seen the Seven Wonders of the World.
She was a book author and had many published magazine articles to her credit.
Through all Jani's life and adventures, her strength, joy and peace were rooted in her love for Jesus. At home, in her community, and in her travels, she never missed an opportunity to share the life-changing, eternal love of God. Her legacy of faith lives on in the countless hearts of those she loved and nurtured.

She is survived by her husband, Dr. Steve Irwin, and two sons: Tyler and his wife Nicole and grandchildren Sienna and Graham, and by Spencer and his wife, Stephanie, and grandchildren Owen, Brynn, Eli and Ezra. She leaves behind six siblings: Greg, Peggy, Mary, Julie, Mark, and Libby and their spouses. Sister Cathy preceded her in death.
In lieu of flowers, the family requests memorial donations to the oncology unit of Providence Saint Joseph's Hospital, P.O. Box 1010, Polson, MT 59860.
Her funeral service will be held at New Life Church in Polson on Saturday, Sept. 9, 2023, at 2 p.m. Messages of condolences may be shared with the family online at www.lakefuneralhomeandcremation.com.
Arrangements are under the care of The Lake Funeral Home and Crematory.
Recent Headlines
---