Mary Lee Oliverson, 80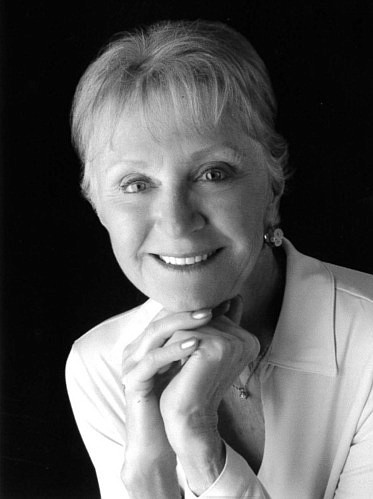 |
September 14, 2023 12:00 AM
Mary Lee Oliverson age 80, passed away on Sept. 6, 2023, in Kalispell.
Mary Lee was born on Aug. 3, 1943 to Allen and Willtrude "Billy" (Phipps) Evans, in Windom, Minn., your typical "small town America" setting. It was a Midwestern upbringing that included strong family ties, good old hard work ethic and firm values with regard to Right and Wrong. She enjoyed a childhood filled with lots of cats, dogs and a home dinner table open to anyone, everyone, any time and all the time.
Her single years included two years employment at WCCO TV, Minneapolis, amongst the TV personalities and "Stars" – much excitement for a small-town girl. It's also where she met her future husband … Then on to San Francisco for two years for ABC TV network and the thrill of that city's enchantment.
Marrying Jim in 1965 was in her words "the best decision of my entire life"… giving her a life companion who brought joy, laughter, friendship, compassion and unconditional acceptance and love on a continual daily basis.
He indeed, was the Love of her life. The gifting of two wonderful sons, Scott and Jason, rounded out their family. In 2015 they celebrated their golden anniversary; at the time of her death, they had been married 58 years.

A Clothing Design/Construction business (House of Lee) kept Mary Lee very busy during the years they lived in Pablo. Beginning with men's handmade neckties and ending that career with women's garments, it became a successful "cottage industry" that she was proud of.
After moving to Kalispell, she entered the real estate field, realizing a loyal clientele for 14 years. Her community commitment included serving on the boards of directors for Northwest Montana Association of Realtors, United Way, and the Lighthouse Christian Home, and with Daybreak Rotary Club, Chamber of Commerce Ambassadors, as a Hospice volunteer, Brendan House and Heritage Place volunteer, Gemini mentoring program, RSVP cribbage program coach, and the Library Homebound Volunteer Program.
A "people person," she loved her many friends and coworkers. The game of golf was her passion – she really believed that "God does not subtract from one's allotted time the hours spent playing golf." So, she played whenever she got the chance!
From her first visit in 1971, Montana became HOME to her. For other states, she had admiration, respect, recognition, even some affection, But with Montana it was Love at first sight. (John Steinbeck)
Her life was richly and well lived … and totally Blessed by God.
She asked that any memorials be made to FVCC Scholarship program, or to Alert.
No services are planned at this time. Friends are encouraged to visit our website at www.buffalohillfh.com to leave notes of condolences for the family.
Buffalo Hill Funeral Home and Crematory is caring for the family.
Recent Headlines
---