Polson golfers win team titles at two meets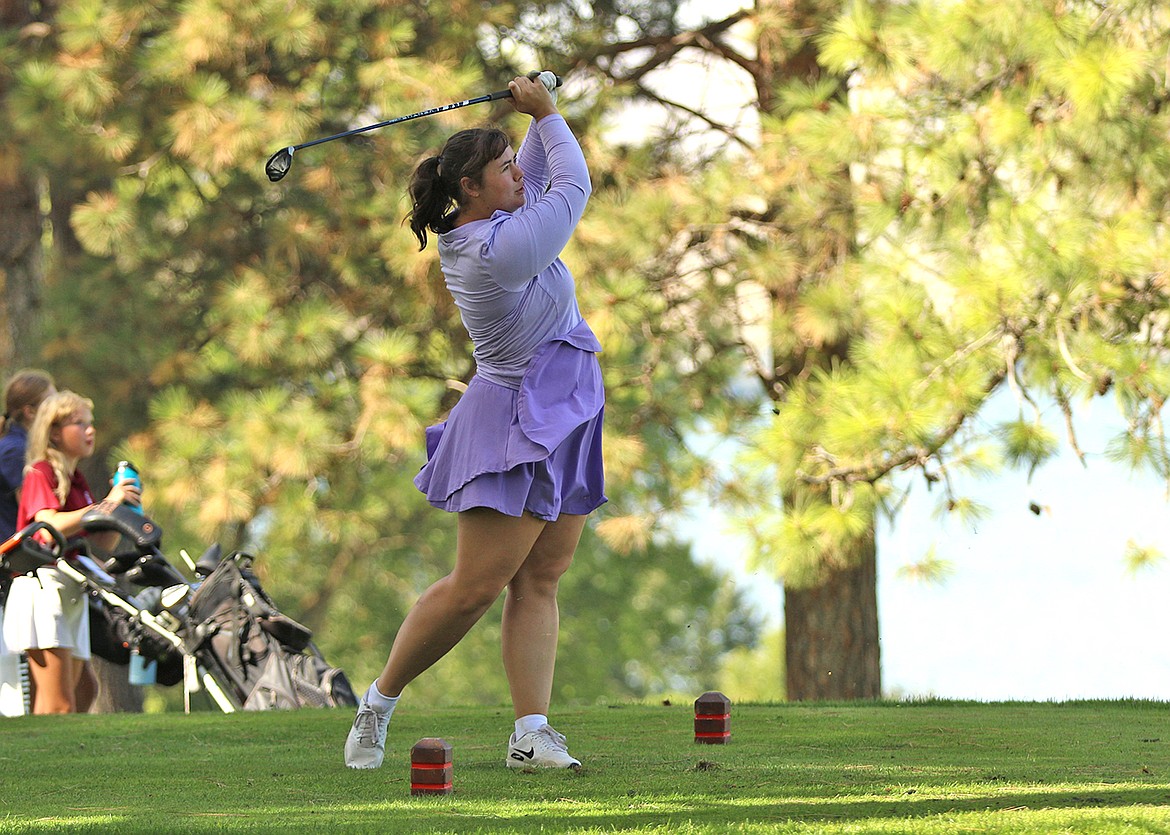 Clare Konen tees off during Monday's meet at Polson Bay Golf Course. (Photo by Bob Gunderson)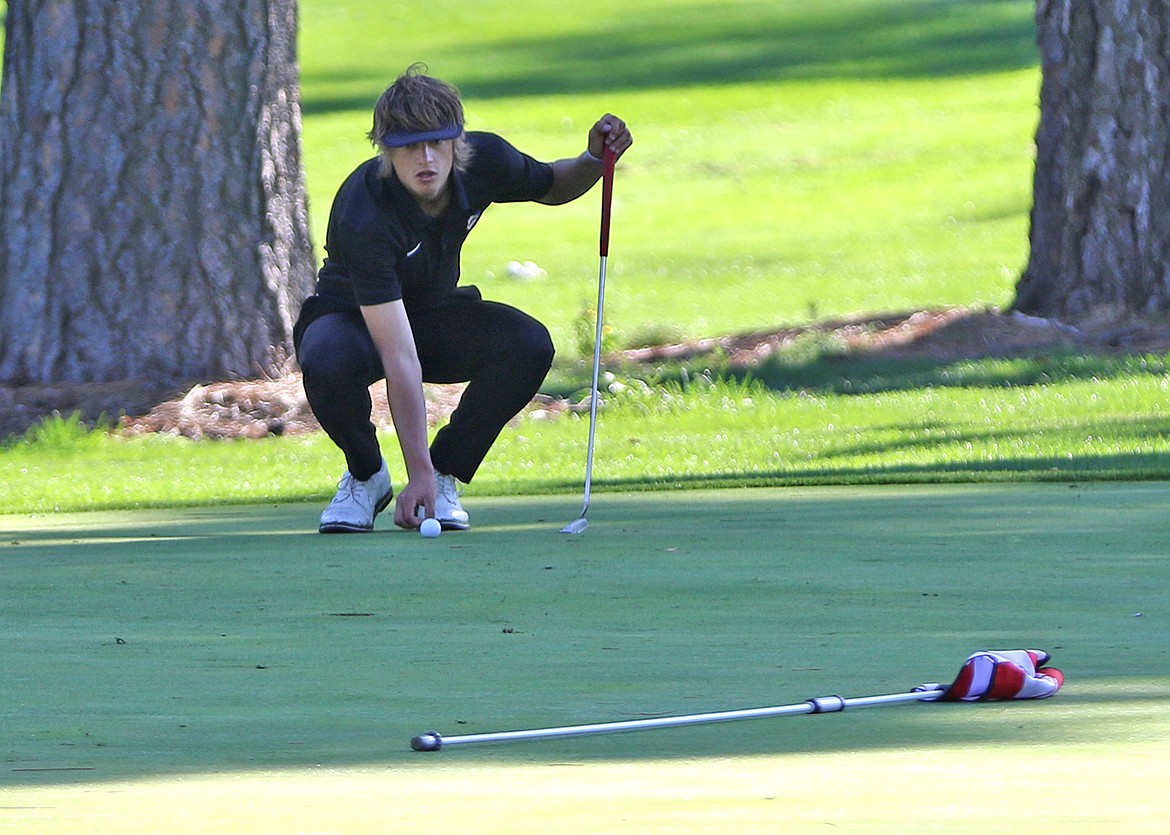 Pirate Torrin Ellis lines up the putt during Monday's Polson Invite. (Photo by Bob Gunderson)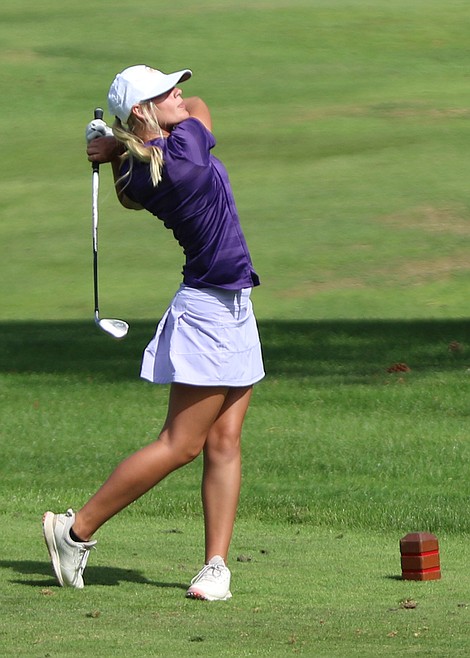 Lady Pirates' Kylee Seifer, who finished tied for fourth, tees off on last hole during Monday's home meet in Polson. (Photo by Bob Gunderson)
Previous
Next
by
Brandon Hansen / For The Leader
|
September 14, 2023 12:00 AM
Polson wins team titles at Libby Invite
Polson won both boys and girls team titles at the two-day Libby Invite at the Cabinet View Golf Club and Indian Springs Golf Course on Thursday and Friday, Sept. 7-8.
For the boys, Christian Lund placed third for the Pirates, shooting at 75 and 72 for a four-over-par finish. He was joined by teammates Carson Hupka in fourth (148), and Hunter Emerson in fifth (150).
Polson as a team finished 21 strokes over par, compared to the second-place Corvallis team, which finished with a score of 73 over par.
Libby's Reece Malyevac won the individual title, notching a two under par 141.
Polson's Espn Fisher tied for eighth (156), while Ronan's Colter Cornwell placed 10th with a 157. The Chiefs also got an 18th-place finish by Oliver Rowe, who carded a 169.
Ronan's Trey Samuel was tied for 32nd (193), and Cooper Clary was 35th (194).
On the girls' side, the Lady Pirates also placed first, shooting 118 strokes over par as a team, led by Ashley Maki in third place with a score of 165 after rounds of 76 and 89. Her teammates also placed highly, as Kylee Seifert was fourth (167), Claire Konen was seventh (174), and Kila Cannon was ninth (184).
Ronan's Mady Evelo tied for 21st (226), and the Maidens finished sixth at the invite.
Polson sweeps team titles in home meet
Polson won both the boys' and girls' team titles – again – by a large margin in western Montana golf action on Monday, Sept. 11 at Polson Bay Golf Course. The boys as a team shot three over par, while the girls shot 63 over par as a team.
While Libby's Reece Malyevac won the individual boys' title by shooting a six-under 66, Polson golfers were bunched in the top 10. Hunter Emerson was fourth with a one-under-par 71, Carson Hupka was fifth (72), Christian Lund was sixth (73), Espn Fisher was eighth (75) and Torrin Ellis was ninth (79).
Oliver Rowe was Ronan's top finisher in 17th place (83), while Colter Cornwell was tied for 18th (84), and Trey Samsel was tied for 20th (85).
On the girls' side, Polson's Ashley Maki was third (83), while Katie Lewis of Frenchtown won the individual title by shooting a four-over 76.
The Lady Pirates' Kylee Seifer finished tied for fourth (84), Clare Konen was sixth (88), and Kila Cannon was 12th (96). Ronan's Madisyn Evelo was tied for 23rd with a (108), and fellow Maiden Emma Smith was 32nd (118).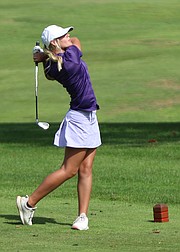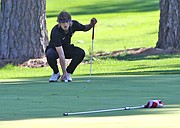 Recent Headlines
---