Editorial
To find our opinion based editorials, see below. We'll share opinion based editorial articles regularly for interested viewers.
Updated 1 day, 22 hours ago
The Leader received a handwritten letter last week from a Sanders County resident, claiming "all water users are...
Updated 2 weeks, 1 day ago
This job sometimes gives me a whopping sense of déjà vu: I feel like I've been here before.
Updated 2 months ago
"Thanksgiving is the only holiday we have left in this county that's only about giving thanks for the things you have."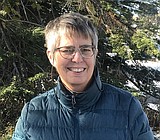 Updated 2 months, 3 weeks ago
Full circle: that's how it feels to be sitting at the editor's desk of the Lake County Leader again.
Updated 9 months ago
Driving through Polson, I am reminded of all the times in high school when I was told how devastating the drug issue was in our town.
Updated 9 months, 1 week ago
Since 1998 more than 900 children across the United States have died from heatstroke when left unattended in a vehicle.
Updated 9 months, 2 weeks ago
Located directly between Glacier and Yellowstone National Parks, Montanans are proud to recognize our land of natural splendors as the nation's "Last Best Place."
Updated 9 months, 2 weeks ago
As former members of Montana's Public Service Commission, with a combined 32 years of service, we have watched closely — and noted with dismay — the current PSC pronounced decline into an institution that is fail...
Updated 9 months, 3 weeks ago
National Park Week was April 16-22, a timely reminder to get outdoors and appreciate the beauty that God bestowed upon our country and in particular, Montana.
Updated 9 months, 3 weeks ago
A Republican response to recent ruling blocking new election laws.
Updated 10 months ago
Sens. Steve Daines of Montana and Jim Risch of Idaho recently blasted U.S. Interior Sec. Deb Haaland for her opinion piece questioning how states are managing their wolves.
Updated 10 months ago
Idaho and Montana's successful recovery of the gray wolf was a significant achievement in species conservation.
Updated 10 months ago
I am running for PSC commissioner for District 5 because I have the experience necessary to competently represent Montana ratepayers and I will bring professional, honest leadership to the PSC.
Updated 10 months ago
If elected, I plan to work with the drug task force and send deputies to the necessary training that will equip them to better assist the community.
Updated 10 months ago
The providers at St. Luke's Community Healthcare believe strongly in the value and safety of vaccines.
---