Report shows 2017 warmest summer on record in Montana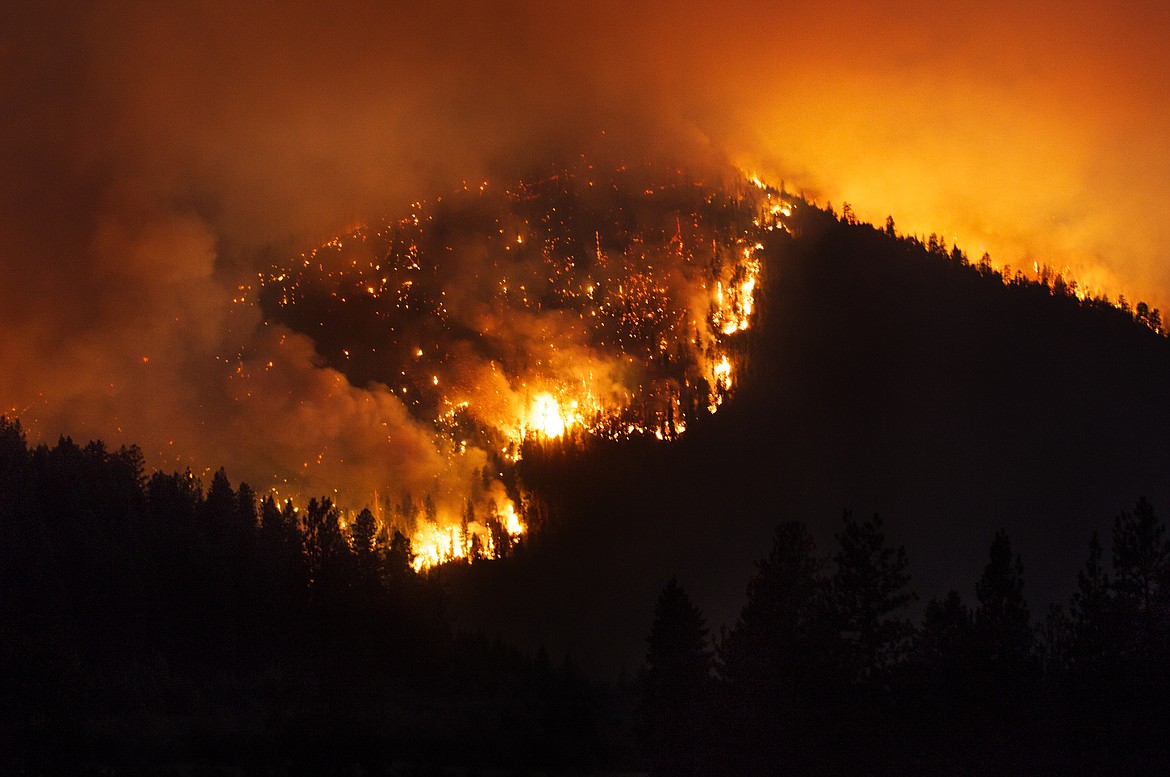 The fire season could stretch to October in Montana, according to a new report from the Montana Department of Natural Resources. (Jeremy Weber/Lake County Leader)
by
Lake County Leader
|
September 14, 2017 6:59 PM
This summer is the warmest on record for the state of Montana, according to a new report.
On Aug. 4, the Northern Rockies Georgraphic Area Coordination Center released the report, according to a press release from the Department of Natural Resources and Conservation.
The period from June through August was included.
Above normal temperatures and below normal precipitation are predicted for September, with a three-month outlook that "paints a bleak picture" due to above normal temperatures.
The current drought is expected to last through the fall, officials report.
Predictions for the fire season extend into possibly October with limited resources due to fire activity in other regions.
Mike Degrosky, DNRC Fire and Aviation Management Bureau Chief said, "In many cases, incident commanders are making due with the resources they currently have."
Incident management teams are preparing for large fires to be long-duration, which is prompting crews to take a big-picture approach to resource allocation.
"This means sharing resources to the extent possible and shifting resources to priority protection zones and areas where firefighters can make the most impact," the release states.
Recent Headlines
---