Sports
Want to know the latest in today's sports news? Below, we share breaking sports news articles and updates.
Updated 4 days, 2 hours ago
Freshman Kason Page finished with a game-high 19 points for Mission.
Updated 5 days, 3 hours ago
Polson's top finish of the day came from Lachlan Sloan.
Updated 7 hours, 25 minutes ago
Sports calendar and scoreboard, Jan. 18-29
Updated 5 days, 13 hours ago
Both boys and girls varsity and sub-varsity basketball games will have a 35-second shot clock.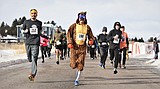 Updated 1 week, 4 days ago
Sorry 'Bout That half marathon results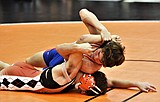 Updated 1 week, 4 days ago
The Ronan wrestling team made the most of a busy two days of matches at home Friday and Saturday.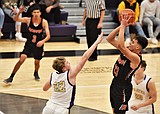 Updated 1 week, 4 days ago
Ronan girls, Polson boys win big in doubleheader at Linderman Gym.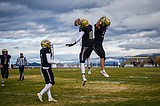 Updated 3 weeks, 2 days ago
The game, the oldest of Montana's All-Star games, is set for June 18 in Great Falls.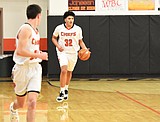 Updated 3 weeks, 5 days ago
The Chiefs stand atop this Northwest A standings heading into the winter break.
Updated 3 weeks, 5 days ago
Seven Polson wrestlers competed against the Wildcats squad at the Columbia Falls Mixer.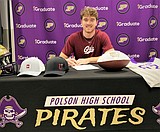 Updated 4 weeks, 1 day ago
The Polson High School senior signs letter of intent to play football in Missoula.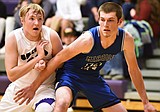 Updated 1 month ago
Lake County sports calendar and scoreboard, Dec. 14-23
---