Survey shows Montana tourism drop-off due to COVID-19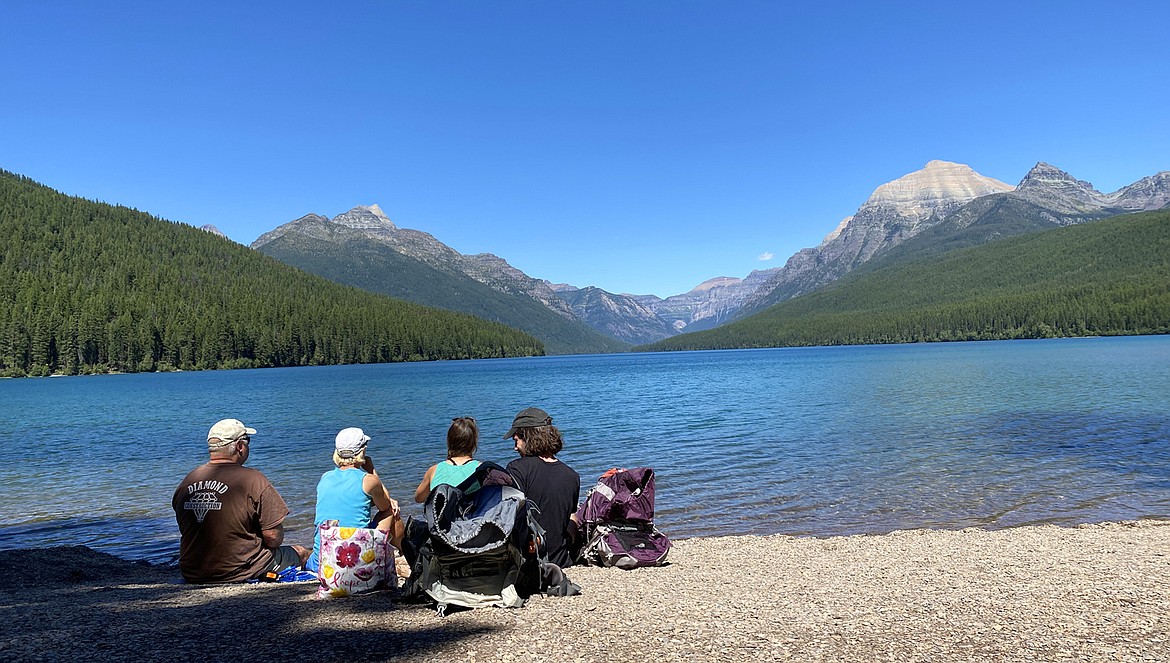 Travelers take in a recent view of Bowman Lake at Glacier National Park. (Courtesy photo)
|
August 27, 2020 1:00 AM
A recent study from the University of Montana's Institute for Tourism and Recreation Research shows the disparity between traveler spending in Montana from 2019 to 2020.
According to the study, nonresident travelers spent $3.77 billion throughout Montana in 2019, a 5.4% increase from the previous year, Over 12.6 million nonresidents visited in 2019.
In 2020, by contrast, nonresident spending was essentially stagnant through the second quarter, which usually accounts for more than 20% of annual traveler spending in the state.
Additionally, the latest available statistics by the National Park Service show big visitation declines in June in Montana's Glacier and Yellowstone National Park. Visitation in Glacier was reportedly down 62% during June 2019, and Yellowstone was down 32% in June compared to that month a year ago. July figures are not yet available for Glacier, but Yellowstone actually experienced a 2% increase in visitors when compared to July 2019.
In the most recent 2019 figures from the Institute, the Yellowstone and Glacier travel regions received 34% and 31% of all nonresident spending, while Gallatin and Flathead counties accounted for 25% and 16% respectively of all nonresident spending in the state.
The national parks spur spending throughout the entire state, especially from visitors who drive to the parks. Fuel, for instance, is typically a large expenditure for nonresidents visiting Montana. This year, however, gasoline prices are lower than they have been in the past 20 years.
Accommodations, restaurants and bars are all taking a big hit in 2020, too, Institute Director Norma Nickerson said.
Seventy-eight percent (121 respondents) of the accommodations owners in the survey reported decreased reservations for August, with an average decrease of 52% compared to August last year. Similarly, declines in September reservations average 61%, and winter reservations are down 66% compared to the same time last year.
Campgrounds, however, are an exception to the general decrease in accommodation business. Nationally, there are reported spikes in recreational vehicle sales and rentals. Campground respondents in the survey seem to agree. Twelve of the 14 campground owners (85%) said inquiries are up or have stayed the same this year.
The full report on 2019 estimates of the economic contribution of nonresident travelers in Montana travel regions and counties is available on the ITRR website at https://scholarworks.umt.edu/itrr_pubs/411/.
Recent Headlines
---