New frontiers: Ronan sends two student athletes to the next level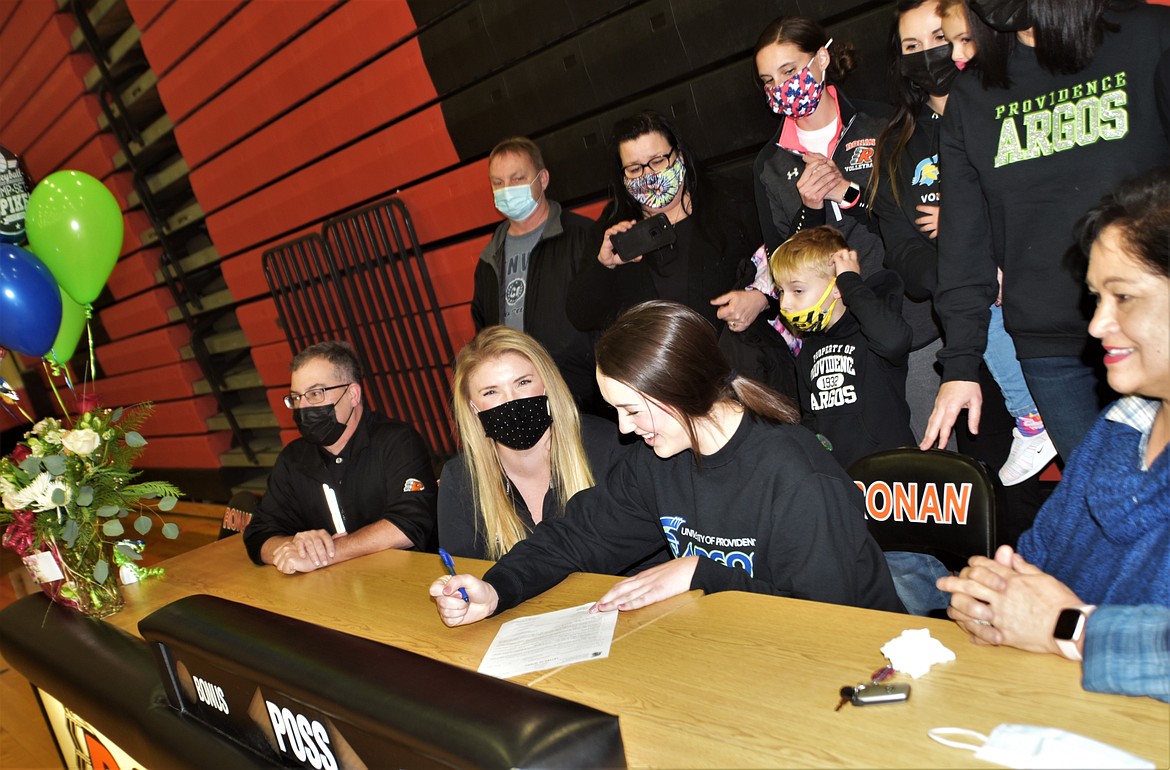 Ronan senior Madeline McCrea made it official last week, signing her letter of intent accept a volleyball scholarship from the University of Providence in Great Falls. (Scot Heisel/Lake County Leader)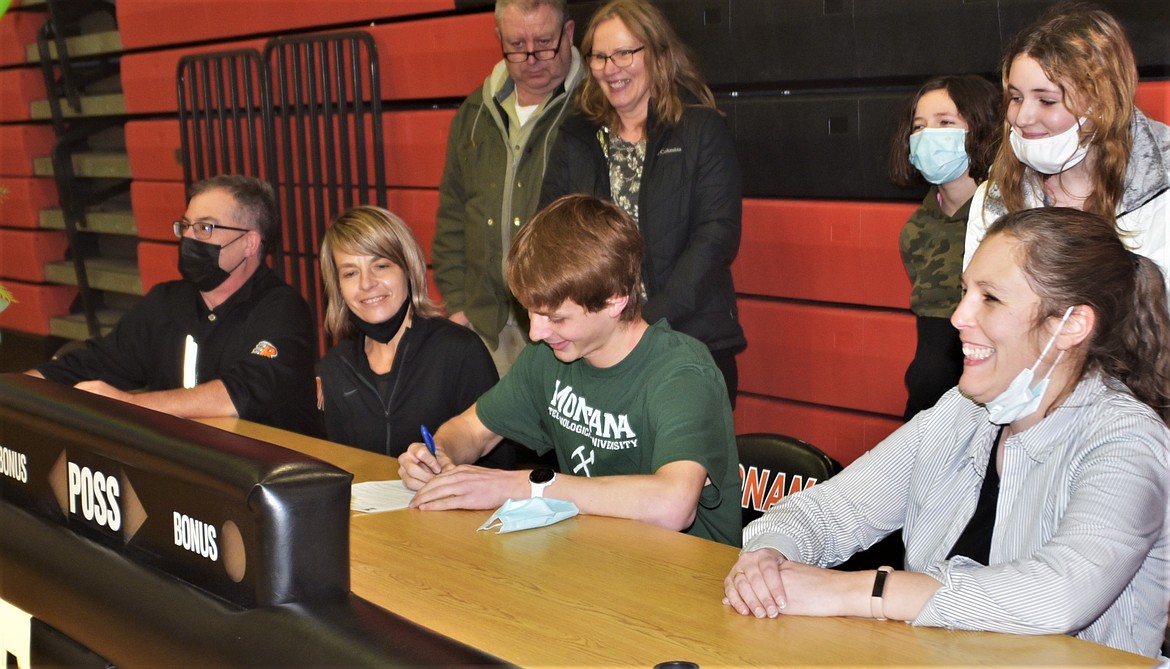 Ronan senior Brant Heiner accepted a sholarship offer from Montana Tech in Butte to run cross country for the school. (Scot Heisel/Lake County Leader)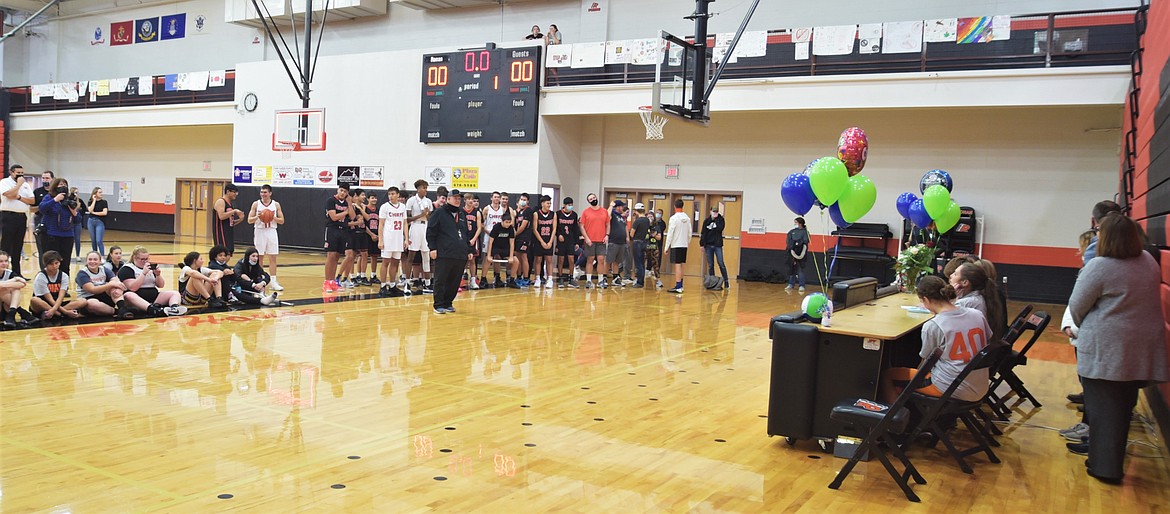 Friends, family and fellow students came to the Ronan Event Center on Wednesday to watch seniors Madeline McCrea and Brant Heiner sign their letters of intent to participate in sports at the collegiate level. (Scot Heisel/Lake County Leader)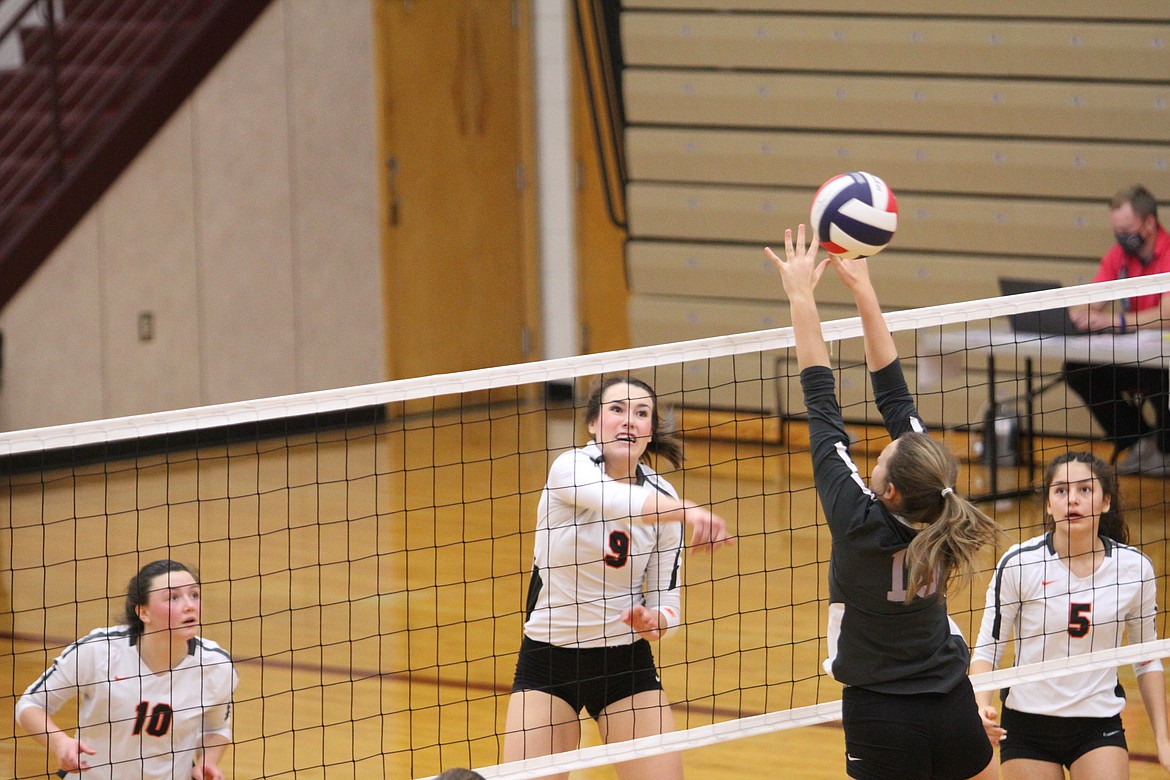 The Maidens' Madeline McCrea hits a shot past Polson's McKenna Hanson at the class A state tournament in Sidney. At left is Rylie Lindquist, and at right is LaReina Cordova. (Dillan Schorfheide/Sidney Herald)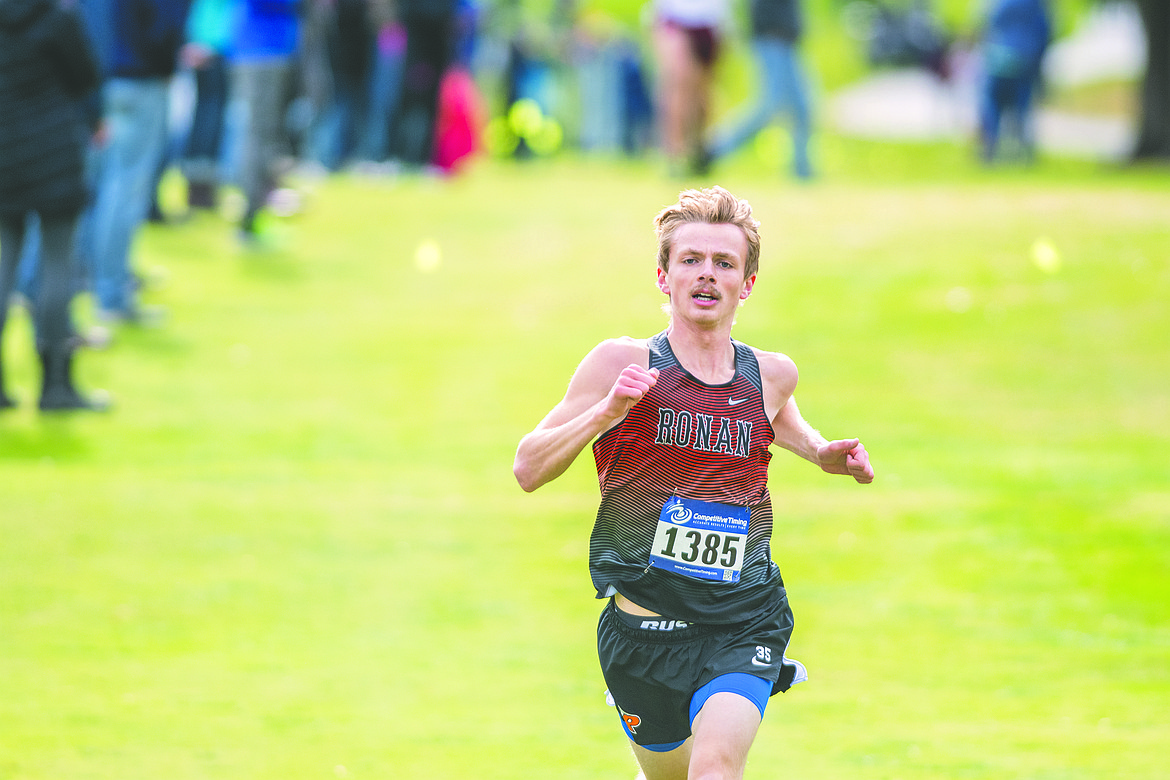 Ronan senior Brant Heiner took top medalist honors at Whitefish. (Chris Peterson, Hungry Horse News)
Previous
Next
by
SCOT HEISEL
Lake County Leader
|
December 24, 2020 12:30 AM
A pair of standout Ronan High School athletes began new chapters last week when they officially accepted athletic scholarship offers to Montana colleges while surrounded by their teachers, coaches, peers and family members.
In a shared ceremony Dec. 16 at the Ronan Event Center, seniors Madeline McCrea and Brant Heiner signed letters of intent to join Frontier Conference programs and continue their education.
McCrea will head to the University of Providence in Great Falls to play volleyball for the Argos, and Heiner joins the Oredigger cross country program at Montana Tech in Butte.
Heiner wrapped up his high school cross country career with a third-place finish at the class A state meet in October. He held the season's best class A time heading into the meet.
Heiner also played football and basketball during his first two years of high school before devoting his time to running. He said he considered other Montana NAIA schools like Carroll College in Helena and Rocky Mountain College in Billings, as well as some Idaho suitors.
"The coach (at Montana Tech) was optimistic about me and encouraged me a lot," he said. "Montana Tech has a strong program, and I think I can make a big impact there."
Heiner made two visits to the Butte campus, one in February and one in November.
"I made my decision actually last Saturday."
Heiner said he'll study "something science oriented" at Tech, though he's not yet sure beyond that.
McCrea earned all-state first team honors this season after leading Ronan to its first state tournament appearance in nearly two decades. That final volleyball road trip resulted in a state tournament win over Lake County rival Polson, the two teams' fourth meeting of the season.
She led her team in kills and blocks this season, and closed out her career with nearly 600 kills, over five dozen service aces, 300 digs and 200 blocks.
She's also a standout basketball player, and she will hit the court again for the Maidens in January.
McCrea made a pair of campus visits in September, and she said her choice of schools wasn't very difficult.
"I did two visits, and after the second one I narrowed it down to Providence."
Volleyball coach Lacey Phelan said she was proud to see one of her players moving on.
"Pushing any athlete to go to the next level, it's invaluable," Phelan said. "To have your schooling paid for? You can't replace that."
LIke Heiner, McCrea said she'll also pursue a degree in science.
"They have a really good biology program, and that's what I'm interested in."
---