Jean Kathleen Stromnes, 73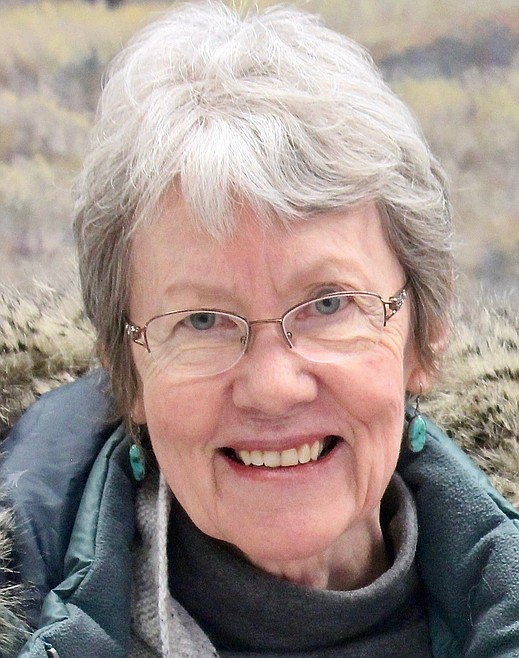 Jean Kathleen Stromnes, 73, passed away suddenly at home in Helena on Friday, May 8, 2020, where she had moved with her late husband Einar John Stromnes in 2018.
Jean was born August 26, 1946 in Fergus Falls, Minnesota, to Robert Leonard and Joan Romayne Stang, descendants of Norwegian immigrants. Bob served in the Navy in World War II in the Pacific. Jean was born second of six and the only girl. She grew up helping her mom, loving the outdoors and riding horses. She credited her love of music and violin to her grandfather, Al Otnes.
Her family moved to Williston, N.D., where Bob was a contractor during the oil boom. Jean treasured memories of Babe, her quarter horse, barrel racing or bareback riding on a summer day. She made wonderful friends in Williston who lasted throughout her lifetime.
In 1964, the family moved to Missoula, where Jean attended the University of Montana, earning a BA in English with honors. She protested against war and for civil rights and became a feminist.
She met the vibrant Einar John Stromnes in a Spanish class at U of M. Later they coincidently saw each other on the streets of Seattle. They fell in love and were inseparable for 50 years, eloping on December 2, 1968, to Coeur D'Alene.
They raised two daughters, Ingunn and Katja in Missoula. Jean and John worked hard and always together, creating a rich life full of experiences.They were health conscious, active, creative and loving parents. Jean and John relished the outdoors with dogs, horses and their children; vacations included hiking, camping, sailing, canoeing and visits to the ocean. Both were musical and surrounded themselves with many friends who shared their passions. Jean loved playing violin or guitar and singing with friends and ensembles. More recently, she was taking piano lessons and practiced daily.
In 1980, Jean completed a special education endorsement and worked as a child development specialist for CDC in Missoula and the Flathead Valley for 20 years. She educated families to support their children with special needs and develop their full potential. She did this with love, zest and compassion.
In 1997, with daughters raised, Jean and John moved to Jette Meadows in Polson, where they built an art and pottery studio and a barn for horses. There was not a day that went by without Jean working on an art project. She created gorgeous watercolors often of the outdoors, sewed fabric art using fabric she hand-dyed herself, created felted wool wall hangings and found object collages and sculptures, and sewed countless quilts. She was a constant source of hand-made gifts for family members. Her last gallery showing, at the Sandpiper Gallery in Polson, was this spring.
Jean adored her five grandchildren, imparting a love of nature, art, music and animals. Jean dearly loved her husband and partner through life, John, who died October 26, 2018, months after moving to Helena to be closer to family. To honor John, she hiked each day in Helena and maintained an inner strength and creativity.
She is survived by daughters: Katja Allyn Elias (Abe Elias) and Ingunn Margarete Stromnes (Jeff Bonner) and five grandchildren: Khalil, Freya, and Emma Elias (Montana); Sindri and Tiernan Bonner (Minnesota); brothers Roger, Peter, Otto, Dave and Eric Stang; and many good and dear friends in Helena, Polson and Missoula. A memorial service will be held at a later time. Memorial donations may be sent in honor of Jean to Opportunity Resources at 2821 S. Russell St, Missoula, MT, 59801.
---