Morigeau appointed to finish out state Senate term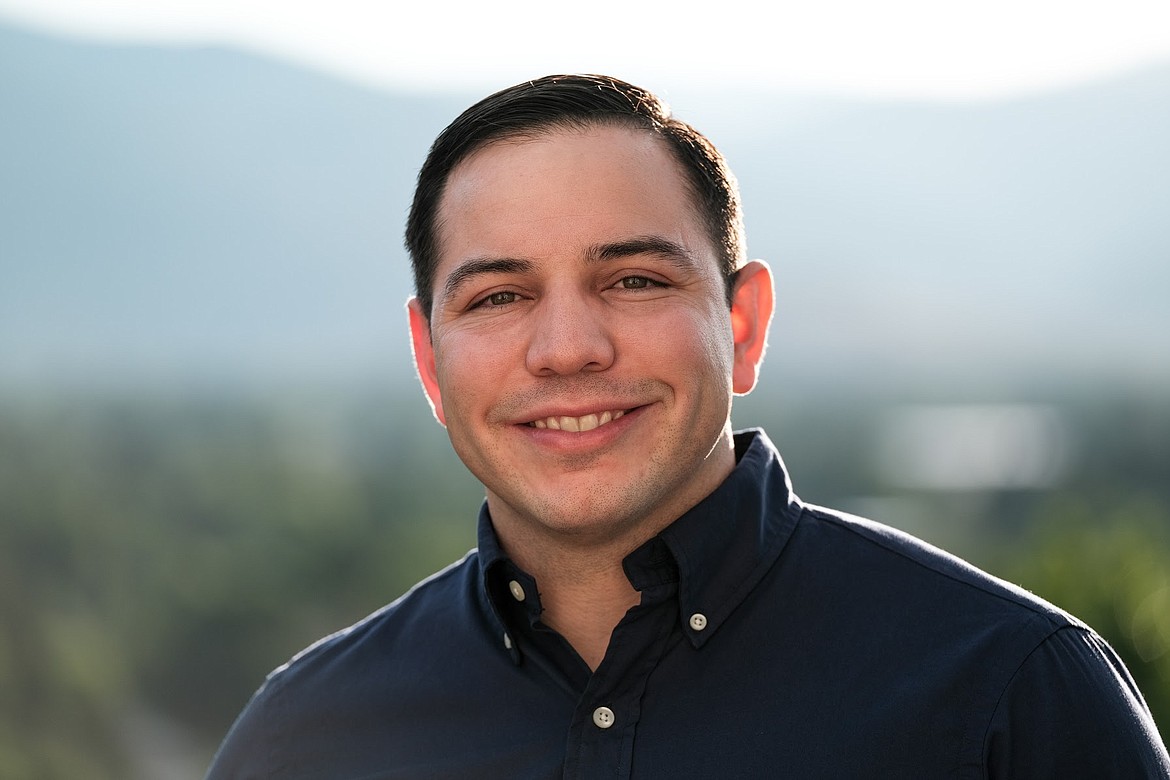 by
Lake County Leader
|
November 24, 2020 10:54 AM
Shane Morigeau, a Lake County native and member of the Confederated Salish and Kootenai Tribes, was appointed Tuesday, Nov. 17, to finish out the State Senate District 48 term of Democrat Nate McConnell, who resigned Nov. 5 to care for his children. The appointment was by unanimous vote of the Missoula County Commissioners.
Morigeau, a Democrat, lost a bid for the office of state auditor in the Nov. 3 election to Republican Troy Downing.
Morigeau was in the last months of his second term as state representative for House District 95. He resigned that seat to accept the Senate appointment, which runs through Dec. 31, 2022. He will be eligible to run for the seat in the November 2022 election for the four-year term starting Jan. 1, 2023. Danny Tenenbaum won the Nov. 3 election for HD-95 for the two-year term beginning Jan. 1, 2020.
"I'm excited to get to work and continue to strengthen relationships and do the work that people expect of us, to put the hyper-partisanship aside and focus on working on behalf of Montanans to create jobs and opportunity in the state," Morigeau said.
He added that it is a good feeling to drive through many rural areas and cities in Montana and see many infrastructure projects, from schools to sewer systems, he worked on in the legislature being completed on the ground.
He said he will continue to advocate for unions and for workers to be paid fairly and receive appropriate benefits, and for kids to have equal opportunities for quality education across the state. He will serve on several committees: Senate Finance and Claims, Local Government, Fish and Game and possibly Rules. On the Finance Committee, he may serve alongside Dan Salomon, who was his neighbor in Ronan during his youth.
With the election of Republican Greg Gianforte to replace Democrat Steve Bullock in the Governor's Office, and large Republican minorities in both houses, "It's a different landscape for sure," Morigeau said. "They see an opening, so their policy priorities will probably shift."
However, he says he will continue to be himself and treat everyone with kindness and respect and address the needs of my community. He said more work is needed to show people that national issues do not define himself and other Montana Democrats. He has been a strong advocate of gun rights and wants to "make sure contentious national social issues are not used to create a false narrative as to who I am as a Montana Democrat. Hopefully, we will still get good things done."
Morigeau was one of three candidates interviewed by the commission. The others were Briana Lamb, a longtime activist for missing and murdered indigenous women, and Monica Tranel, a lawyer who lost her race this month to represent District No. 4 on the Montana Public Service Commission.
Morigeau earned an undergraduate degree from the University of Montana School of Forestry and Conservation in 2007. He earned a J.D. from the University of Montana School of Law in 2010, and a master's of law from the University of Arizona in 2011. He has been a lawyer for 10 years and is a member of the Confederated Salish and Kootenai tribes, for which he has served as a prosecutor and attorney.
---