Salomon sees opportunities with new Legislature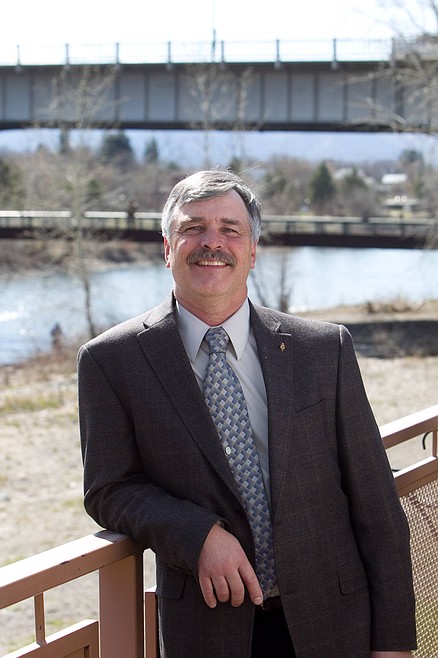 Dan Salomon, Republican incumbent, Montana Senate District 47.
by
CAROLYN HIDY
Lake County Leader
|
November 26, 2020 12:35 AM
Dan Salomon of Ronan has served in the Montana Legislature since 2011, including six years (three terms) representing House District 93 and one four-year term for Senate District 47. He was recently elected to a second senate term to begin Jan. 1. In all those years, this legislative session will be the first he will serve with a Republican governor.
"From the Republican perspective," Salomon said, "this opens up opportunities. But we have to be smart about it."
With large Republican majorities in both chambers and a governor of the same party, there are likely to be fewer vetoes than under the past two Democratic governors.
Salomon says so-called "pro-life bills" and "Second Amendment bills" will now be more likely to succeed being passed.
"How the governor's office is going to approach that has not been laid out yet," he said. "There are a lot of questions there that I won't have answers for until (Gov.-elect Greg Gianforte) decides to show his hand as to what direction he wants to go."
In the meantime, Salomon said he will push to get an inflationary increase for K-12 education funding passed.
"It's a big thing. If we don't do it, we get sued, we lose, we have to pay it anyway, so we might just as well step to the plate and get 'er done."
However, "we have to find $40 million a year in a budget cycle that may not have that," he added.
While the state budget currently has a large "rainy day fund" and surplus, state revenue is highly dependent on income taxes. Salomon said tax revenue is likely to be significantly less next year due to the economic difficulties during the COVID-19 pandemic.
"Revenue will be at a premium," he said, which will reduce opportunities to cut taxes, another Republican priority.
Salomon will again serve on the Finance, Agriculture and Education Committees. Last session, when he was a sitting senator and therefore not running for office, he was able to put bills in early to be considered early in the session. This year, he had to wait until it was determined that he won the election. He has submitted two insurance bills, two education bills and two related to the auditor's office. He has not seen any bills related to furthering tax credits for private and religious schools, but there are already more than 1,500 bills, so he does not know what to expect.
Medicaid expansion was a big issue Salomon worked for last session.
"I'm sure there will be tweaks this session. I don't know if anyone will try to repeal it, which I don't think has a prayer's chance of passing. We passed it the last two sessions, I don't see why they would want to take it away. After all, we're in a pandemic, and they've shown that it works. It brings hundreds of millions of dollars into the state. It supplies so many jobs we can't even keep them filled, especially with hospital staffs succumbing to COVID. It would not be a smart move to get rid of it."
The Legislature is wrestling with the logistics of functioning while maintaining safe COVID-19 protocols for maintaining distance.
"This includes not just legislators, but legislative staff, citizens, business spokespeople, lobbyists. We're not sure how people will testify and give input," he said. "We'll do the right thing somehow, but it will take a little while to figure it out."
Salomon and another family member recently contracted COVID-19.
"We were very lucky, with not many symptoms," he said.
He missed a Republican caucus, but he hopes at least he will have some amount of immunity for a while.
Sen. Salomon may be contacted at 406-253-9724 or dan.salomon@mtleg.gov.
---