Polson hires city manager, sends resort tax to voters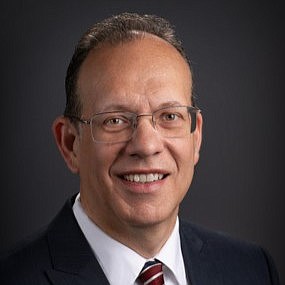 by
SCOT HEISEL
Lake County Leader
|
September 9, 2020 9:02 PM
The Polson City Commission on Wednesday night unanimously approved a pair of resolutions with the potential to significantly shape the city's future.
Commissioners agreed to send a 20-year, 3% resort tax to a public vote during a special election in late January. Money raised by such a tax would largely be devoted to street repairs. In 2009, voters overwhelmingly rejected a resort-tax measure placed on the ballot, and the City Commission denied a plan to bring the issue to a vote in 2016.
Immediately following the resort tax vote, the commission officially ended a lengthy search for a new city manager by finalizing an employment agreement with city of Bozeman Parking Program Manager Ed Meece.
Meece, who was Livingston's city manager from 2006 to 2015, will make $84,000 per year with a vehicle allowance of $200 per month. His initial contract is for two years.
Meece was selected as the city's preferred candidate during a July 28 special meeting, and a negotiations committee was formed with Commissioners Lou Marchello, Brodie Moll and Tony Isbell, along with Finance Officer Cindy Dooley.
Meece expects to begin work Oct. 1. He participated in Wednesday's meeting, which was conducted remotely via Zoom.
"It will be an honor to serve the city of Polson in this way," Meece said prior to the vote.
"Welcome to Polson, Mr. Meece," Mayor Paul Briney declared just minutes later after the vote.
Police Chief Wade Nash has been leading the city as interim city manager since former city manager Mark Shrives stepped down in October 2018. He initially expected to serve as interim city manager for about one year.
"We're one month shy of two years," Nash said, prompting laughter from commissioners.
Wednesday's meeting wrapped up with the official resignation of Ward 2 Commissioner Bob Martin, effective immediately. Martin is moving to Swan Lake and will no longer be eligible to serve on the commission, which he joined in July 2017.
The commission will soon begin accepting applications from Ward 2 residents and will appoint a replacement to serve the remainder of Martin's term, which ends Dec. 31, 2021.
---