Charlo athlete gains insight with cancer diagnosis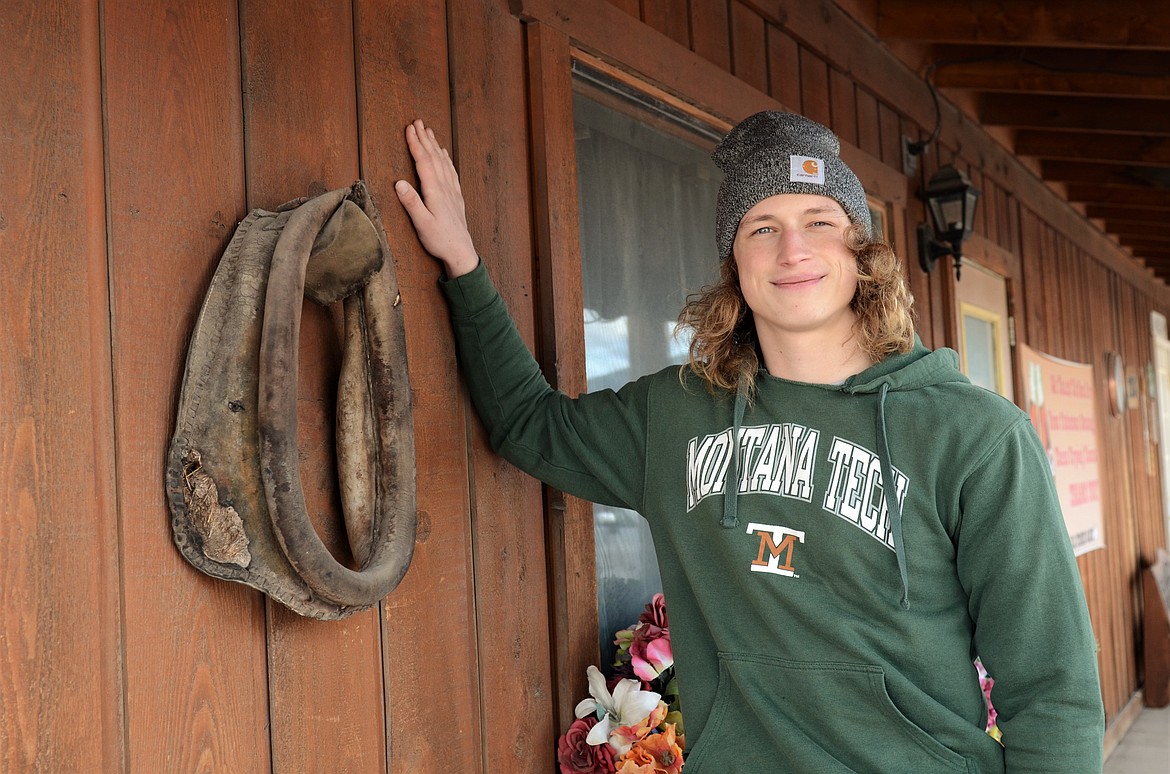 A tumor in Isaiah Allik's leg was identified as pseudomyogenic hemangioendothelioma, an extremely rare vascular cancer. (Carolyn Hidy/Lake County Leader)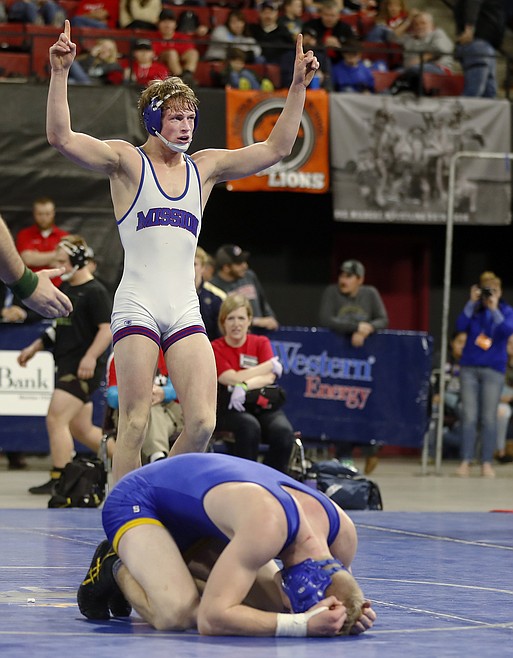 Isaiah Allik celebrates his win over Nate Gorham of Shepherd in the Class B-C 170-pound championship match at the 2020 state wrestling tournament. (Casey Page/Billings Gazette)
Previous
Next
by
CAROLYN HIDY
Lake County Leader
|
April 1, 2021 12:50 AM
Isaiah Allik of Charlo finally figured out why his leg had been bugging him for over a year.
Throughout his senior year, he found his flexibility decreasing and his leg weakening. He pushed through it, completing an undefeated season and winning a 2020 state wrestling championship. He also proved himself worthy of one of his lifelong dreams — to play college football — when he signed on to play for the Montana Tech Orediggers.
The leg continued to worsen, and in January, doctors informed him there was a tumor.
By February it was identified as pseudomyogenic hemangioendothelioma, an extremely rare vascular cancer, creating lesions on his femur. He underwent surgery to reduce the tumor and have his femur reinforced with rod and pins. He is now taking medicines to stop the bone decay, and potentially help the bone regrow.
Though the disease may stay with him all his life, Isaiah said he expects with current treatments he will be back on the gridiron in the near future. But one thing has changed for sure: his perspective.
"At first it was almost like dealing with a death," Isaiah said. "I was devastated for a couple of weeks. Then I was angry at the world."
But soon, he said, he started realizing how much it was changing his thoughts.
"Before, I knew cancer was serious, but I never thought it would happen to me," he said. "And then it happened, and I can completely understand what all those people are going through now."
He described some of the new difficulties he has faced, including such things as IV chemotherapy, physical therapy and family members having to learn to give him shots in his stomach.
"I have a lot more respect for people going through this, a lot more empathy."
He said he hopes to be able to encourage younger kids who are facing the same condition, and is considering changing his major from construction management to something in the medical field.
"I kind of want to help people in the same boat," he said. "Maybe I can be a cancer advocate. I could relate to people."
Isaiah has a lot of people pulling for him. He is surprised and grateful that so many have donated to the GoFundMe site set up by Tech's head football coach, Kyle Samson, to help with travel and treatment expenses, many of whom he did not even know.
A pair of local fundraising events are planned for the weekend of April 9-11.
A special wrestling tournament, "Fight for Isaiah," will be held April 9-10 at St. Ignatius High School. Contact Coach Lyle Cronk at lcronk@stignatiusschools.org to pre-register or for more information.
On Sunday, April 11, a benefit event will be held at Leon Community Center that includes live music by Shodown, a barbeque dinner and silent auction. Dinner starts at 3 p.m., with music from 5 to 7 p.m., and the silent auction open until 6 p.m. Auction donations can be dropped off with Christy at Ninepipes Lodge, or contact Stacey Thoft-Plimmer at 720-837-8669 for more information.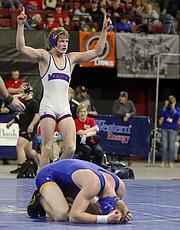 ---