Cora Lila Steffes, 96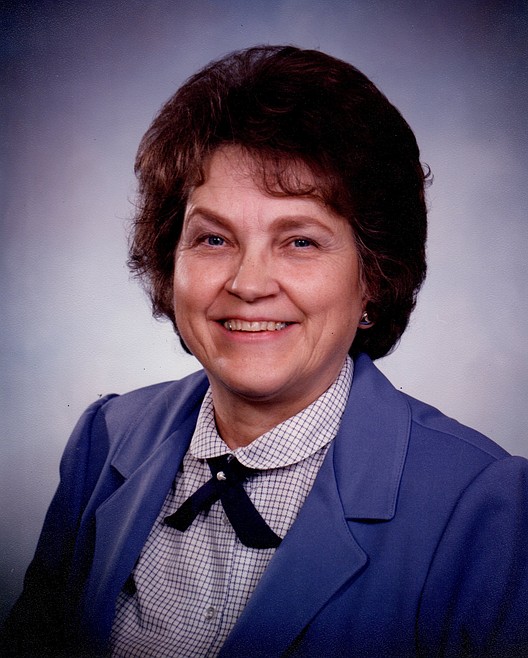 |
April 26, 2021 10:24 AM
Cora Lila Steffes, age 96, passed away April 20, 2021 at Polson Health and Rehabilitation Center. She was born March 5, 1925 in Snohomish, Wash., but raised in the Big Hill area north of Baker, Mont. She rode a horse to the country school and was even dragged by a horse at 10 years old and suffered a broken neck, which almost ended her life. Cora graduated from Baker High School in 1944 with a class motto of "Push, pull or get out of the way."
In November 1945, Cora and Raphael Steffes were married. They ranched at Cabin Creek in the Baker area for many years. They later bought a ranch near Cardwell, Mont., and eventually moved to Bozeman and then to Polson.
Cora received her bachelor's degree in English from MSU at age 60 and was a published author. Her favorite pastime was reading, which she enjoyed until getting macular degeneration later in life. Her greatest joy was her family and seeing her grandchildren. She liked rock 'n' roll, especially Elvis. She was a Seahawks and Bobcats football fan.
Cora was preceded in death by her parents, James and Birdie Madsen, brother Lee Madsen and her husband of 60 years, Raphael Steffes.
She is survived by sons Michael Steffes and David Steffes (Arlinda), grandson Eric Steffes (Nona), granddaughter Amber Steffes and great-granddaughter Kayla Zilbauer.
A visitation will be held at 10 a.m. Saturday, May 1, with funeral service at 11 a.m., all at The Lake Funeral Home.
Messages of condolences may be shared with the family online at www.lakefuneralhomeandcremation.com. Arrangements are under the care of The Lake Funeral Home and Crematory.
---