Thomas Michael Seabase, 76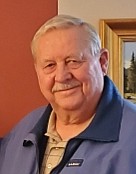 |
December 27, 2021 1:00 PM
On Dec. 17, 2021, Thomas Michael Seabase of Whitehall, Mont., loving husband, father, grandfather and great-grandfather, opened his flight plan for Heaven and went to be with Jesus after a short battle with cancer. He was 76 years young.
Tom was born Sept. 18,1945, in Pöcking, Germany, during which time his parents and older brother were fleeing war-torn Hungary. The family emigrated to the U.S. a few years later, and Tom proudly became a citizen in 1962. He married his best friend and soulmate, Janet (Kaye), on Dec. 26, 1964, and eventually landed in the greater Flathead Valley, where they raised their four children and operated successful auto body shops in both Ronan and Polson. He credited the longevity of their marriage to their relationship with Jesus and their willingness to "let go of the shoreline" and trust His leading.
Tom followed in his father's footsteps and fulfilled his childhood dream of becoming a pilot in 1978. He was thereafter never too far from the airport, even managing the FBO at the Polson City Airport for several years. He applied his skills of auto repair and restoration toward planes, and always had a four-wheeled or winged project in the shop. Those who knew Tom learned to appreciate his numerous puns and one-liners, which many referred to as "Tom-isms". He was always ready to provide wisdom and insight and preferred to do so informally or with a touch of humor. For example, during his recent illness, he was often heard saying: "you can't threaten me with heaven!" He loved the Lord deeply and was always eager to share that relationship with those around him, both in word and deed. Tom was ever willing to lend a hand to his neighbor, and even organized several mission trips that took him to the Philippines, South America and beyond.
Tom was preceded in death by his parents, Paul and Irene Seabase; his children, Rebecca Seabase and Thomas Paul Seabase; and his brother, John Seabase. He is survived by his wife, Janet Seabase of Whitehall; his brother, Peter Seabase (Betteanne) of Ohio; three children and their spouses, Annette Seabase of Arkansas, Laura Haskins (Alan) of Seward, Alaska, Eric Seabase (Rhonda) of Benson, Arizona, and Janet Moczar-Buti (Jim) of Livingston; grandchildren Kyle Haskins (Kayla), Ryan Haskins, Charity (Haskins) Moore (Justin), Rebekah (Edington) Buti (Malachi), Josiah Edington, May Edington, Keli Anne (Seabase) Naegle (Daniel), Tyler Seabase and Angela Seabase; and three great-grandchildren, Kinley Haskins, Jennysis Montes de Oca and Autumn Naegle.
A celebration of life will be planned for a future date. Cards and condolences can be mailed to P.O. Box 935, Whitehall MT, 59759.
Recent Headlines
---