Bulldogs edge Warriors on Senior Night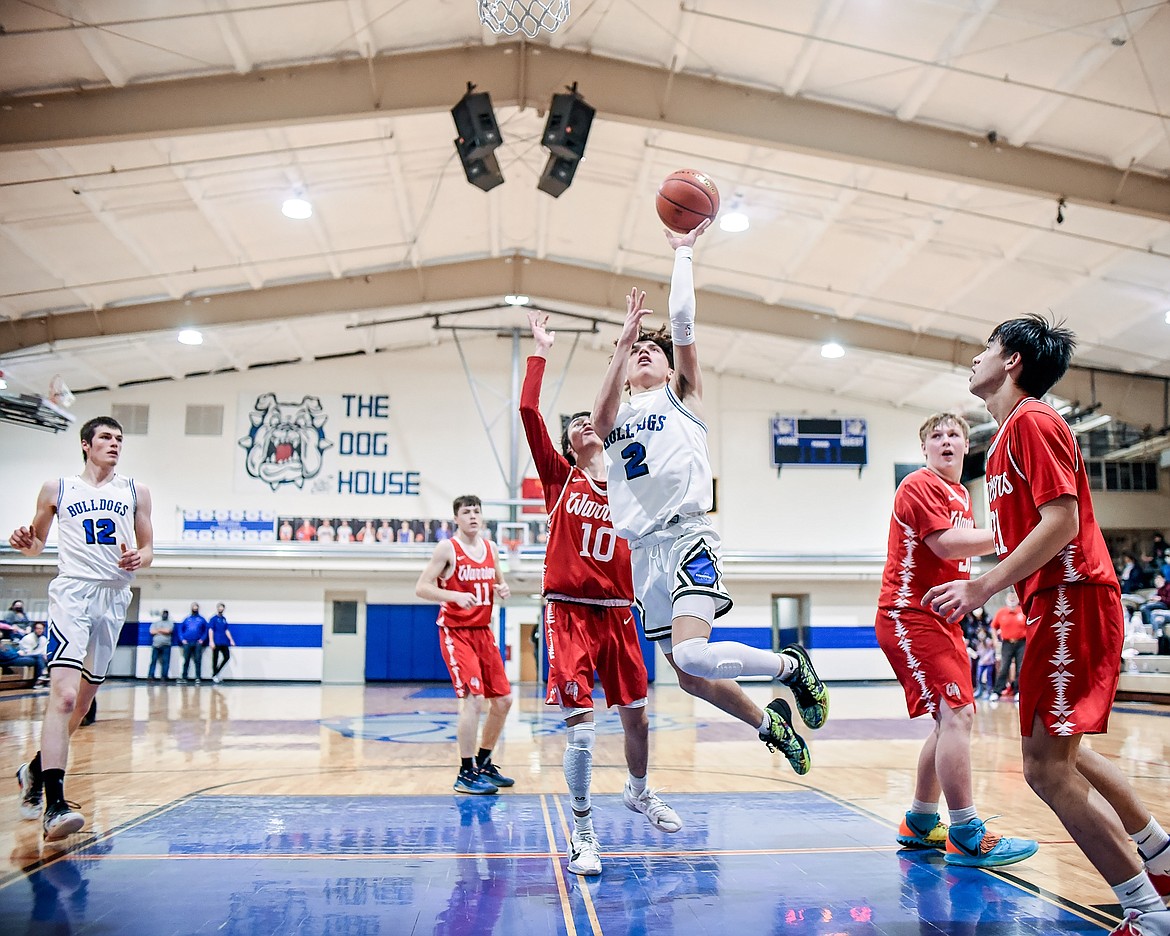 Mission senior John Komotios goes to the hoop against Arlee on Saturday night. (Christa Umphrey/Forward Photography)
by
Lake County Leader
|
February 10, 2021 7:30 AM
The Mission Bulldogs held off a feisty Arlee squad for a 56-50 home victory Saturday night as Mission celebrated Senior Night.
Ross McPherson was the top-scoring senior for the Bulldogs (9-4), who got 22 points and four rebounds from sophomore guard Zoran LaFrombois.
Mission led Arlee by three points after the first quarter and extended the lead to 35-26 at half. The Warriors outscored their hosts 15-10 in the final quarter, but fell six points short.
Mission senior John Komotios added seven points and five rebounds, while fellow senior Layne Spidel pulled down a team-high six rebounds.
Sophomore Isaiah Nasewytewa contributed 11 points for Mission.
Individual stats for Arlee were not available.
Bulldogs 56, Warriors 50
ARL 10 16 9 15
Mission 13 22 11 10
Thursday night at St. Ignatius, the Bulldogs dug themselves a whole early and trailed by 10 at half before mounting a second-half rally that fell just short in a 61-59 loss.
Zoran LaFrombois led all scorers with 25 points, while Kellen McClure added 10 and John Komotios scored nine. The Bulldogs also got six points each from Layne Spidel and Ross McPherson in the loss.
Vikings 61, Bulldogs 59
Bigfork 19 14 10 18
Mission 14 9 16 20
---