Flathead Lake biologist joins popular Nature Guys podcast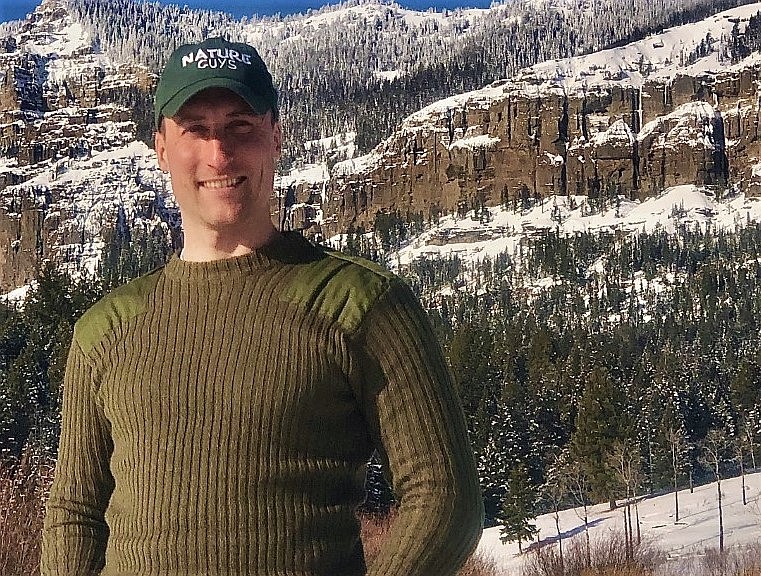 Biodiversity ecologist Charles van Rees, who will soon complete his work at Flathead Biological Station, recently joined the popular national podcast Nature Guys as a contributor and co- producer. (Courtesy photo)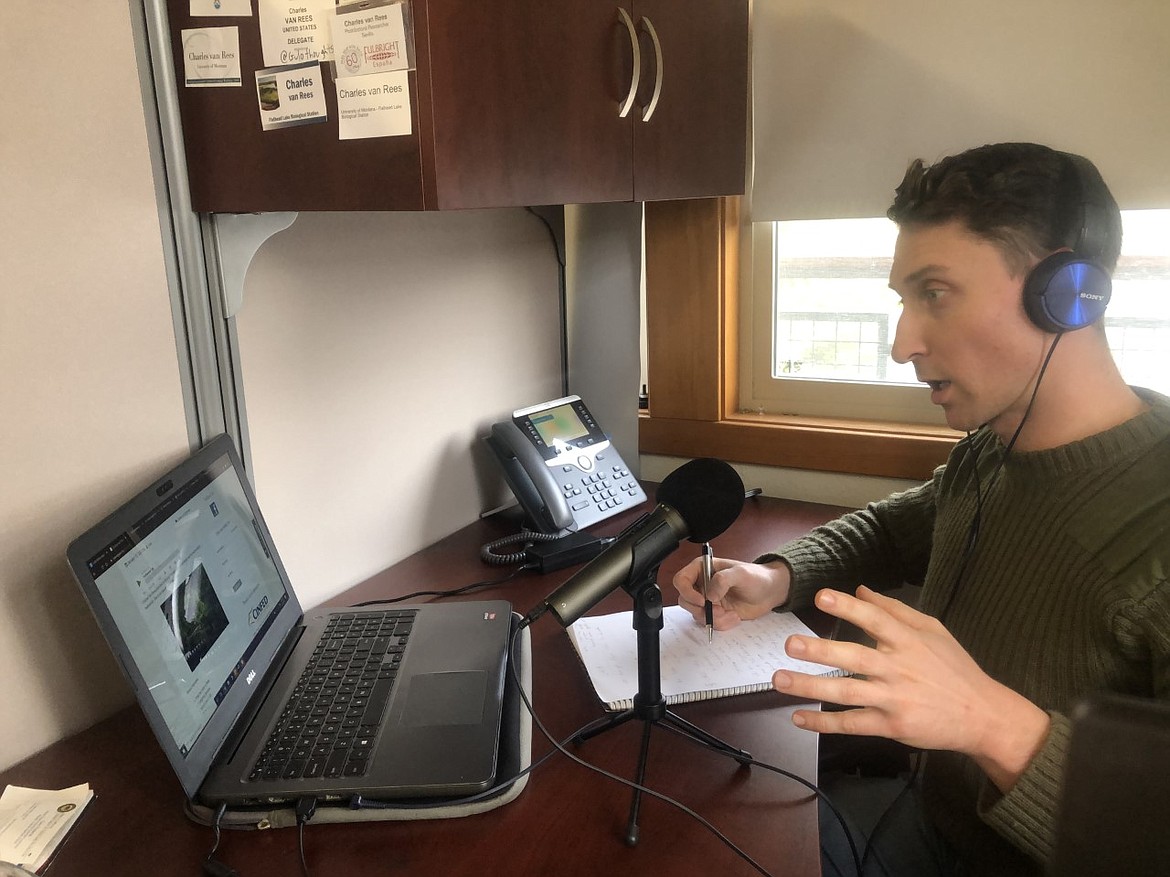 " I don't ever want to leave the science side behind, but podcasting is interesting because it feels so natural for me," said Charles van Rees, who recently became a regular Nature Guys podcast contributor. (Courtesy photo)
Previous
Next
by
CAROLYN HIDY
Lake County Leader
|
February 18, 2021 12:05 AM
As a kid, Charles van Rees was inspired by Marty Stouffer's "Wild America" and other nature shows. He always thought that would be him when grew up.
Van Rees now holds a doctorate in conservation biology, with several research publications, including a collaboration with international scientists to generate research priorities for freshwater ecological science to guide the United Nations Convention on Biological Diversity's plan to protect biodiversity worldwide.
As he pursued his scientific career, van Rees never lost sight of his first dream to be a naturalist, sharing enthusiasm and teaching people in a fun and interesting way about the beauty and importance of the natural world. He recently got a chance to start down that path while continuing to work in his field.
When he moved to Montana, van Rees found himself driving many hours, a fact of life in this remote location. Someone recommended listening to podcasts to help pass the time, and he discovered "Nature Guys." Friends Bob Staggenborg and Bill Creasey, two naturalists in Cincinnati, had carried on a lively conversation about nature-related topics on the podcast since 2016.
Van Rees called them up. He told them how much he appreciated their show and offered to sit in as a guest. They took him up on his offer. Indeed, as Creasey was ailing, they were considering bringing in new co-producers and guest speakers, so van Rees' call was timely.
His first foray into the show was a three-part series related to one of van Rees' main specialties: water. "What the Heck is Water," "Freshwater Life" and the third, with one of the most famous advocates for protection of water, "Erin Brockovich," are all available at natureguys.org. A new episode on hooded mergansers will air this month, and he will continue recording at least one installment per month as part of a five-person team that has stepped in to join Staggenborg since Creasey's passing in August.
"I absolutely love it," van Rees said. "I love the science, but it is difficult, a struggle. I don't ever want to leave the science side behind, but podcasting is interesting because it feels so natural for me."
Van Rees said there are many people posting nature videos on YouTube, but he misses what he coins "The Great American Nature Show." Popular science shows led by people such as Bill Nye and Neil deGrasse Tyson do a great job sharing the physical sciences, but "I don't see science professionals with Ph.D.s who are good at communicating biodiversity stuff," he said. He is learning all he can to help fill that niche.
Van Rees was scheduled to give a TEDx talk in Bozeman, and received several sessions of professional coaching before the event was postponed due to COVID-19. He also took a master naturalist course at Montana Natural History Center in Missoula, where he developed an understanding of the role of a naturalist, interpreting the science as well as seeing nature through art, culture and other viewpoints.
"Some of this was way out of my wheelhouse," he said.
Nature Guys has been "an amazing opportunity to work with somebody more experienced, learning from them directly rather than starting my own podcast," van Rees said. "There's a lot to it."
He shares a vision with Staggenborg to grow the listener base and then see where the idea can go in the future. Marty Stouffer, here he comes.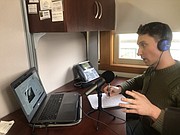 ---