Podcast probes disappearance of Jermain Charlo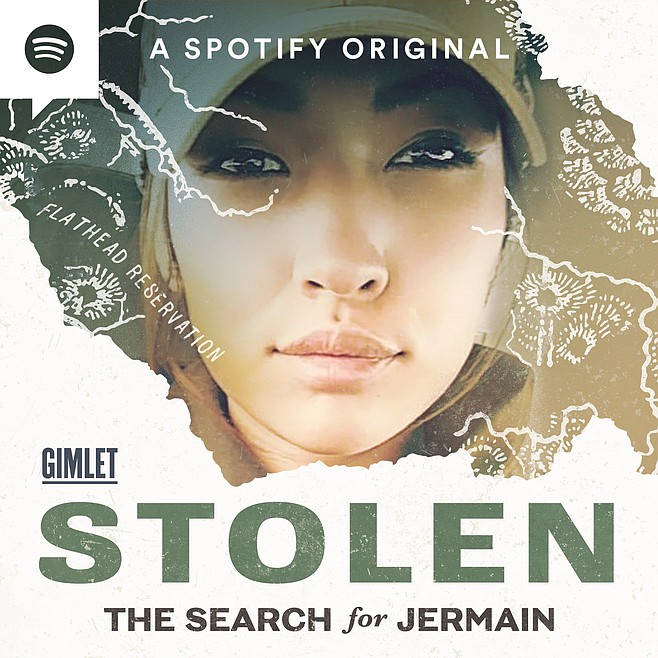 A national podcast set to premiere Monday on audio streaming service Spotify will explore the case of Jermain Charlo, a young Indigenous mother of two from Dixon who went missing from the streets of Missoula on June 16, 2018.
The true-crime podcast, Stolen: The Search for Jermain, is hosted by award-winning journalist Connie Walker, who is Cree from Okanese First Nation in Canada. Walker previously reported and hosted the Missing & Murdered podcast, which focused on unsolved murders and disappearances of Indigenous women in Canada.
Nearly three years since her disappearance, the search for Charlo continues, and her case has played a vital role in raising awareness of the Missing and Murdered Indigenous Women movement.
The podcast is being produced by Spotify and its subsidiary, Gimlet Media.
According to a Vanity Fair article, the podcast "investigates Charlo's disappearance, while also shedding light on the rampant violence faced by Indigenous women across the United States. Over the course of eight episodes, Walker joins an ongoing investigation, traversing the mountains of the Flathead Reservation in western Montana and tracking down leads."
"There's still a lot for me to learn about what the Indigenous experience is in the United States," Walker said in a recent interview. "And one of the things that was really important for me, as I started thinking about what it would mean to report on this issue in the United States, was really connecting with the people who I knew were already doing this work on the ground and in their communities."
For more information on the Missing and Murdered Indigenous Women movement, visit www.csvanw.org.
Editor's note (Feb. 24): A previous version of this article included incorrect information about the companies producing the podcast.
Recent Headlines
---