Scarlets struggle in opener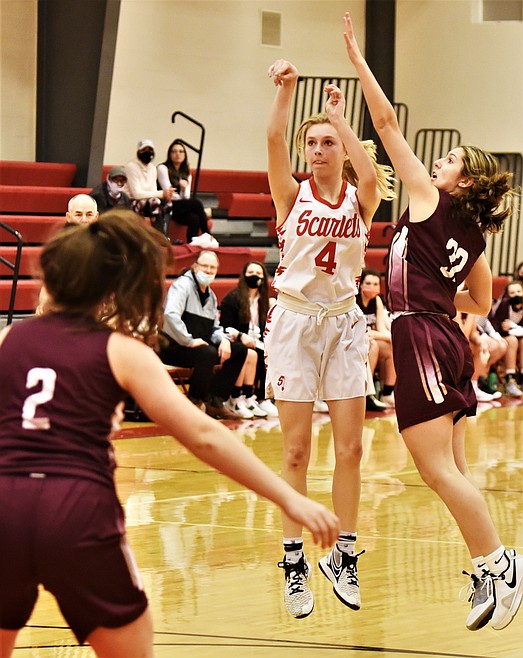 Arlee's Raven Parson (4) puts up a shot in front of Florence defenders Kelsen Zahn (32) and Rylee Yeoman (2). (Scot Heisel/Lake County Leader)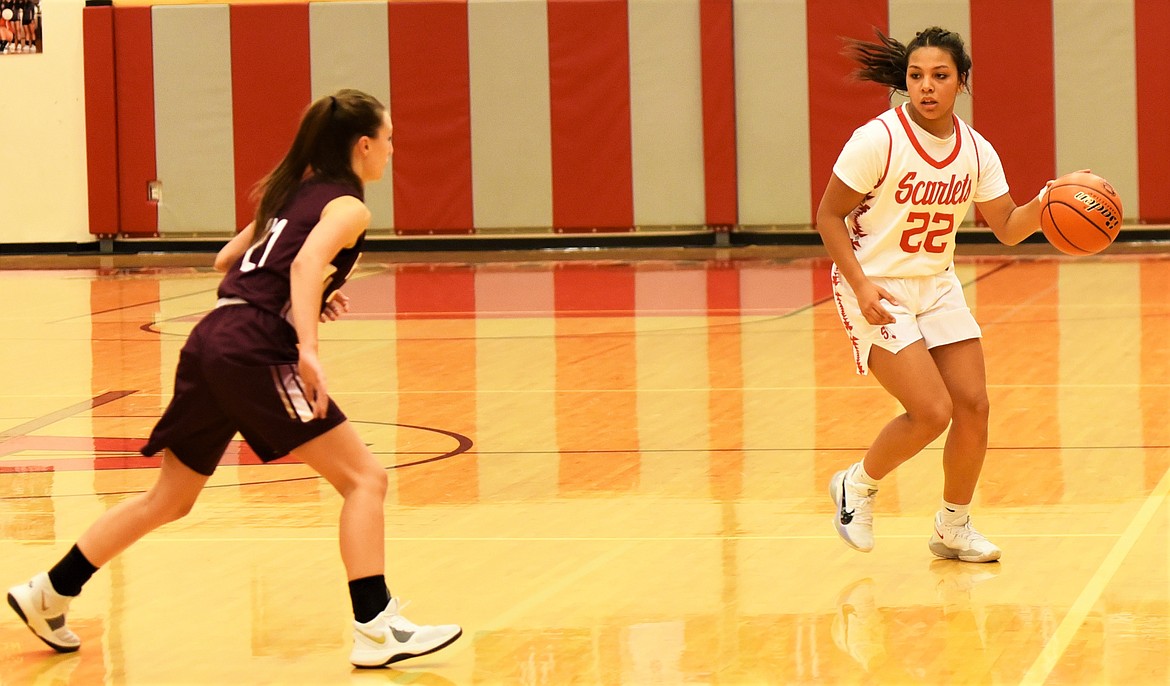 Arlee guard Princess Bolen dribbles up the court as Florence defender Olivia Coulter closes in. (Scot Heisel/Lake County Leader)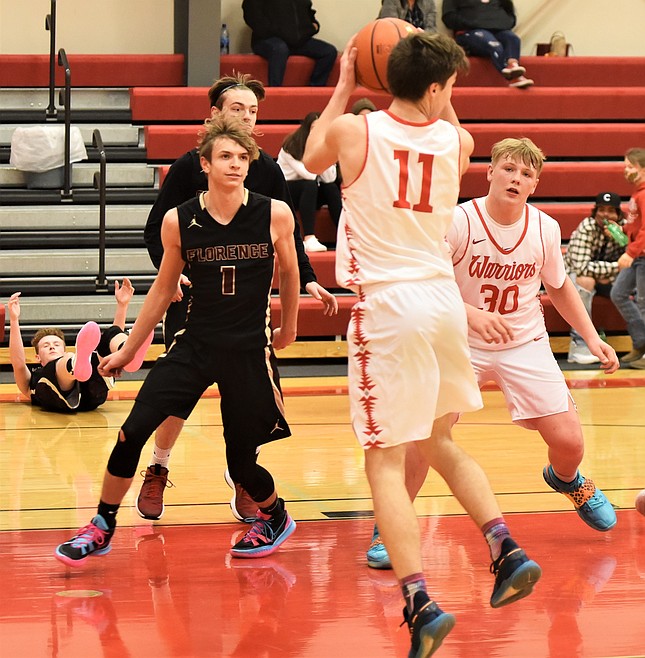 Arlee's Micah Johnson (11) pulls down a rebound in front of teammate Jake Knoll and Florence's Eli Perdersen (1) and Creagan Keller. (Scot Heisel/Lake County Leader)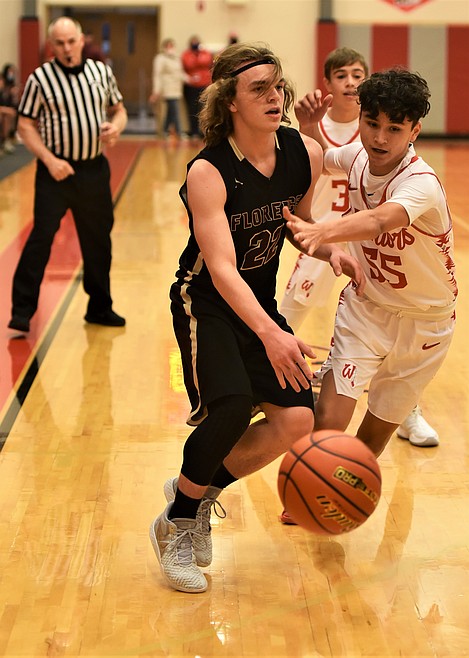 Dallas Swab (55) of Arlee pressures Florence's Jace Perdersen (22) as the Warriors' Thean Fiddler watches in the background. (Scot Heisel/Lake County Leader)
Previous
Next
by
SCOT HEISEL
Lake County Leader
|
January 11, 2021 1:00 AM
ARLEE — A young Scarlets team faced a tough test at home Thursday night against the Florence-Carlton Falcons.
Leiloni Butler was the only senior to take the floor for Arlee. The Falcons are young as well, and didn't bring a single senior, but their depth advantage was apparent as they had nine players contribute points in a 63-30 win.
The Scarlets kept it close through most of the first period, but the Falcons turned up the heat with a full-court press and started to pull away. Florence-Carlton led 18-9 after the first and pulled away for a 41-15 lead at half.
The game was Arlee's season opener. Raven Parson and McKirah Fisher paced the Scarlets with eight points each, while Lark Thomas added seven.
Florence junior Kylie Kovatch led all scorers with 17 points.
Two of Arlee's key returning players — senior Halle Adams and junior Cheyenne Pablo — were late in joining the team for undisclosed personal reasons. Both were on the bench in street clothes Thursday night.
Arlee coach Missy Tiensvold said she expects to have them ready to play within a couple of weeks.
"We're pretty young," Teinsvold said. "Turnovers killed us. We need to clean up those mistakes. If we can rotate the ball and keep going, we'll be fine."
Falcons take down Warriors
In the first game of Thursday's home doubleheader, the Arlee boys took a 68-51 loss against Florence-Carlton.
The Falcons jumped out early and lead 21-7 after the first period, but the Warriors closed the gap to 30-22 by half.
Arlee was outscored 20-9 in the third, however, and the Falcons maintained the lead from there.
Junior Levi Fullerton scored a team-high 15 points for Arlee. Ben Harlow added 10 points, and Jace Arca scored eight. Rounding out the scoring were Ethan Fiddler (6), Micah Johnson and Jake Knoll with five each, and Dallas Swab with two.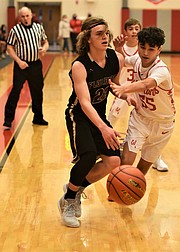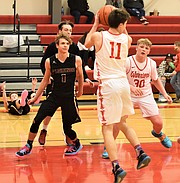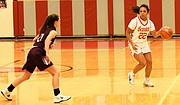 ---