Domino's Pizza coming to downtown Polson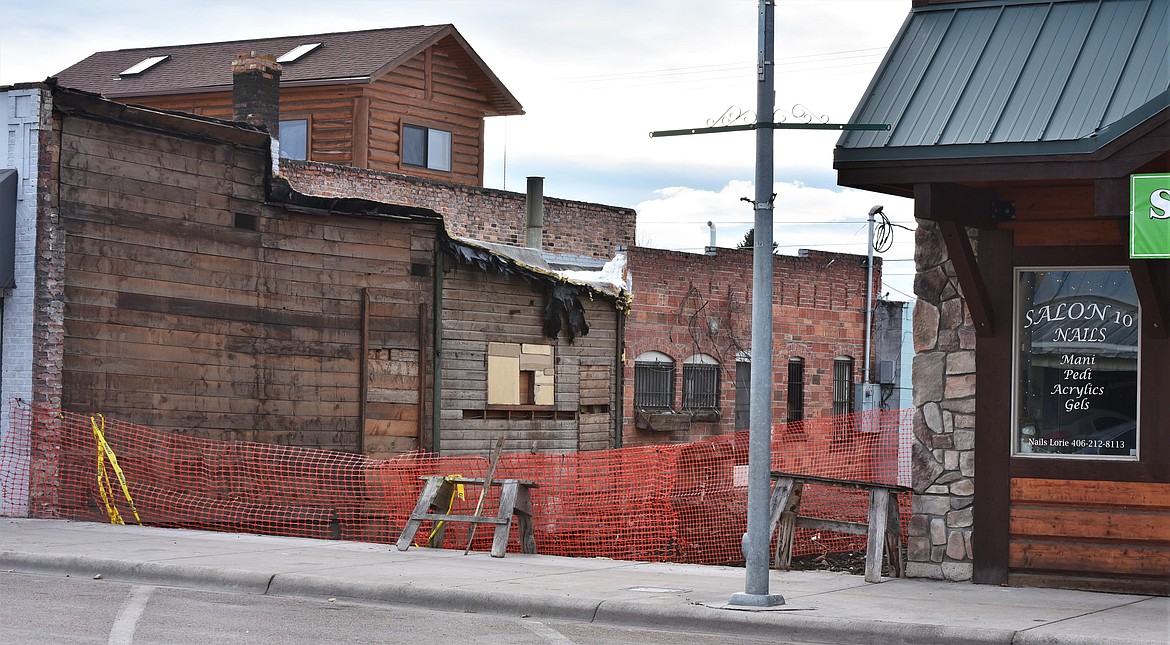 The building at 318 Main St. in Polson has been demolished to make way for a new Domino's Pizza. (Scot Heisel/ake County Leader)
by
SCOT HEISEL
Lake County Leader
|
January 14, 2021 12:30 AM
Jeremy McMillan is building a new Domino's Pizza on Main Street in downtown Polson literally from the ground up.
The building at 318 Main has been completely demolished to make way for the new venture.
McMillan, his wife Stacy and their 13-year-old daughter Reggie live in Missoula, but he said he's got deep ties to Lake County.
"My family homesteaded out on Rocky Point Road," he said. "Marie Johnson, my great-grandmother, lived in Polson until her death in 1990. My grandparents have a house on Masumola Lane. I also have many family members all along the west shore and I spent summers in Polson while growing up."
He said the goal is to have the new store open by the end of March, and so far the project is on target for that date.
"Our original plan was to strip the interior of the building but keep the structure," Jeremy said. "After we started the build-out we found significant structural issues. The city, along with my general counsel, made the decision that there was no way to save the building because of all the structural disrepair and we had no choice but to drop the building and start over."
The McMillans moved to Montana in 2013 and purchased the Domino's in Butte with a business partner. They also purchased a Missoula Domino's that same year. The ownership group has stores throughout Montana, Wyoming, South Dakota and North Dakota.
"Our organization has won seven Gold Franny awards, which are given to the top 2% of Domino's franchisees based on operations, sales, community involvement and leadership, he said.
Jeremy said he and his wife are very active in their various communities.
"We have partnered with schools to help fundraise for PTA activities. We sponsor both the University of Montana and Montana State athletic programs. We sponsor Kyssmass for kids toy drives around Christmas and donate meals to local food banks every year around Thanksgiving. We always join the Chamber of Commerce in our communities. Polson is a store Stacy and I have been looking at for quite a few years so we are really excited to build this location. Our intention is to build a flagship store, and we have been creating buzz about this particular location inside Domino's."
---