Charlo's Carlee Fryberger signs with UM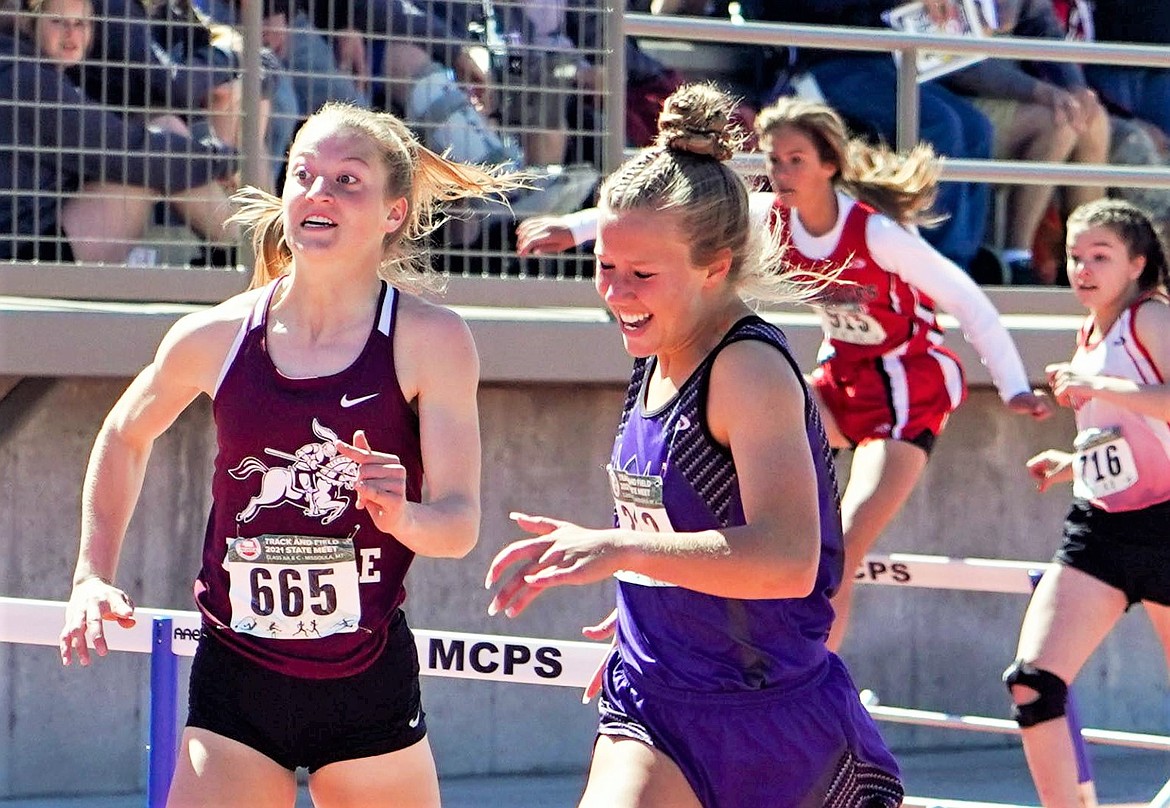 Carlee Fryberger (in Charlo purple) edges out Kaitlyn McColly of Hinsdale to win the 100 meter hurdles in Missoula. (Courtesy of Christy Bockman)
by
Lake County Leader
|
June 10, 2021 12:15 AM
Charlo standout student-athlete Carlee Fryberger is ready to call Dornblaser Field in Missoula her home track.
Fryberger recently signed a letter of intent to compete in track for the University of Montana, according to a report from MontanaSports.com.
Fryberger boosted the Lady Vikings to an eighth-place finish in the team standings at the state meet in Missoula with top 5 finishes in five events. She broke a 22-year-old record in the 100 meter hurdles with a time of 14.78 on her way to claiming a Class C state title in the event.
In 2019 she claimed state titles in the 100 meters and the 100 hurdles.
She also earned all state honors in both volleyball and basketball this season.
In basketball, she was part of a corps of seniors — along with Liev Smith, Brooke Alder, Connor Fryberger and Aryal Love — who finished with a 42-4 over their career in conference play and won four district titles with three trips to divisionals and one trip to state.
The Lady Vikings finished with a 16-1 record this season, with their only loss coming to Manhattan Christian at divisionals.
She was a two-time all state selection in volleyball. She had more than 500 career kills and 600 digs over two seasons to go with more than 100 aces.
---