Betty Lee Kelton, 85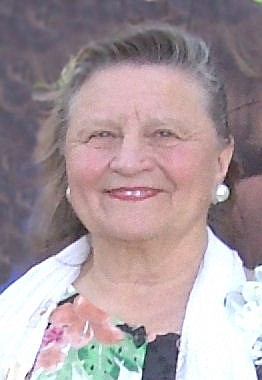 Betty Lee Kelton, beloved mother, grandmother and great-grandmother joined our Lord and Savior in heaven Feb. 2, 2021 at age 85, surrounded by family.
Betty, born to Mattie and Bill Madison in Imperial, Neb., graduated from Steamboat Springs, Colo., and married Harold Kelton. Together they traveled to Wasilla, Alaska and proceeded to log land to create a homestead and a dairy farm. They raised four children: LeDette, Leonard, LaShell and LaDonna. Around 1974 they moved the family to Shoshone, Idaho to a 1,000-acre ranch. About 1976 they traveled with the family to Moiese to a ranch. She enjoyed working as a farmer, rancher, and substitute teacher for the Charlo School District, and working at St. Luke Hospital in Ronan. She retired in Pablo on 10 green acres.
Betty lived an adventurous life that revolved around her family, friends and especially her love for the Lord. Betty had many talents, including gardening and animals, but her greatest gift was how she brought love, light and laughter to those she met. She loved telling stories and could connect with anyone, as she knew no strangers, often offering words of wisdom, love, support, and engaging us with her contagious laugh.
She will be missed by all four of her children, 10 grandchildren, 12 great-grandchildren, and many others who knew and loved her.
There will be no service at this time but her immediate family will have a private celebration of her life later this year. In lieu of flowers, please donate to CASA in Polson, because she was a foster parent, or the Polson/Ronan Boys and Girls Club to honor Betty and her love of children. God bless you all.

---