Janis Marie Jette, 73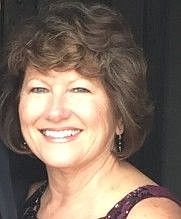 Janis Marie Jette passed away peacefully March 7, 2021 after a 2½-year valiant fight with ovarian cancer. She was in her home in Mesa, Ariz., surrounded by family.
Janis was born June 7, 1947 to Winston "Curly" Steuerwald and Helen Marie Borgstede Steuerwald. She attended Willard Grade School in Missoula, where she was active in social and service organizations such as cheerleading, Bluebirds and Camp Fire.
During her youth Janis was in Y-Teens, where she was the YMCA Camp Paxon Queen. She also proudly served as Worthy Adviser for her Rainbow Girls service organization. During high school she ushered at the Fox Theater. Janis graduated Missoula County High School in 1965, the last graduating class at MCHS.
Janis met and married Garold Jette in 1965 when she was attending the University of Montana. They moved to Helena, where daughter Angela and son Mark were born. They raised their children in Polson and divorced in 1990.
Janis completed her bachelor's and master's degrees in education at the University of Montana. She began work in the Polson school system in the guidance department and then as a high school teacher for 30 years. During her time there, Janis was a dedicated English and frama teacher who loved students dearly and held them accountable. Her tireless energy and dedication to her career led her to deep involvement in her profession. She helped institute senior portfolios and presentations, spent countless hours coaching Polson's award-winning speech and drama team, coordinated the job shadowing program, and assisted and presented in the state and throughout the Northwest with Polson's nationally award winning SAILS Portfolio/Pathways program.
Involvement in service and social organizations was important to Janis throughout her life. She took great pride in her 53.5-year membership in Beta Sigma Phi, a professional sorority fostering business, leadership, education, service and friendship. Janis held every office in the organization, some more than once. Her Beta sisters were very dear to her. Another longtime association was in the Women's Investment Network (WIN) for 22 years. Her six sisters in PLONK, the wine-appreciation group, were very dear to Janis as well. In addition to socializing locally, Janis loved travelling the world, tending her flowers, boating on Flathead Lake and celebrating Christmas in style.
In 2015 Janis reconnected with the love of her life, Cloyd Summers, and they were married Feb. 5, 2018. The couple shared homes on Flathead Lake and at Mesa, where their children and grandchildren blended like they had always been together and shared wonderful memories.
Surviving Janis are her husband, Cloyd; daughter Angela Jette Swanson of Park City, Utah; son Mark Jette, Helena; grandchildren Luke Swanson, Bozeman, and Kaia Swanson, Park City; brother Gary Steuerwald, Mesa; and adoptive sister Judie Woodhouse, Polson. She is also survived by her stepfamily, Tom and Lori Clifton of Quincy, Wash.; Brian and Sharon Summers, Sacramento, Calif.; and granddaughters Natalie Clifton of Richland, Wash., and Alyssa Clifton of Pullman, Wash.
She is also survived by those she considered family, including Danette Scolatti, Sherry Cahoon Stern, Donna Olson, Pam Olson, Shiree Dupuis, Yamile Karam Romano and Billie Mercer.
In lieu of flowers, the family is requesting donations be made to the Janis Jette Scholarship and sent to the Polson Scholarship and Education Foundation, P.O. Box 741 Polson, MT 59860. There are no online donation options. Memorial services will be held this summer in Polson.
---