Clifford Edward Pieper, 86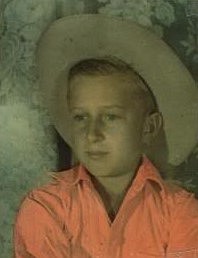 |
October 27, 2021 11:10 AM
Clifford Edward Pieper, 86, of St. Ignatius, passed away Oct. 13, 2021, at St. Luke's Community Hospital in Ronan after a battle with Covid.
Clifford was born in Watsonville, Calif., to Louis Albert Pieper and Ella Elizabeth Boyer Pieper on Jan. 20, 1935. He married Georgia Rose Mackey on Jan. 24, 1955. Together they raised four children: Bradley Scott Pieper, Stephen Paul Pieper, Eva Mione Pieper and Camille Donna Sanders Pieper.
Clifford had a varied career with his hat held in many areas. He started off as an engine rebuilder, then moved on to logging for eight years. He tried his hand at truck driving for a few years, then he moved the family to Idaho and became a rancher for five years. Clifford later became an accomplished Realtor for Century 21 for many years, winning many awards for Top Realtor in the state of Montana. Clifford finished off with managing a manufactured home business before he retired in 2002. Clifford enjoyed traveling, working on home projects, and outdoor adventures.
Clifford was preceded in death by his parents, Louis and Ella Pieper; his wife, Georgia Rose; children Bradley Scott and Camille Donna; siblings Louis Eugene, Jeannine Laverne, Elaine Lenore and Mary Ellen; and grandson Eric Scott.
Clifford is survived by his sister, Carol June; children Stephen Pieper and Eva Pieper; grandchildren Dustin Pieper, Brian Pieper, Ben Pieper, Emily Pieper, Brandon Pieper, Sarah Pieper and Rachael Pieper; four great-grandchildren; and numerous nieces and nephews.
Clifford had requested cremation and to be laid to rest next to his beloved wife, Rose, at the Lakeview Cemetery in Polson. The family would like to extend thanks to St. Luke's Community Hospital in Ronan for his care in his last days.
---