Art festival draws brisk crowd to courthouse lawn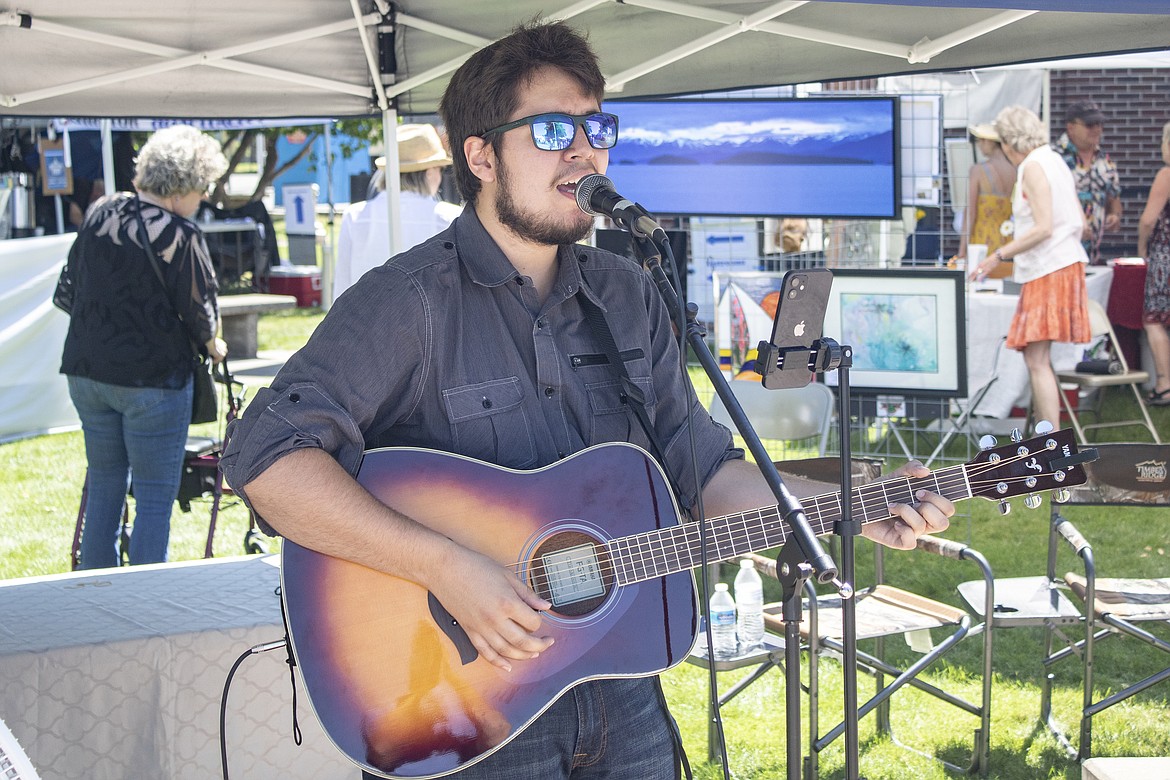 Polson singer Joe Martinez performs at the Sandpiper Art Festival on Saturday on the lawn of the Lake County Courhouse. (Rob Zolman/Lake County Leader)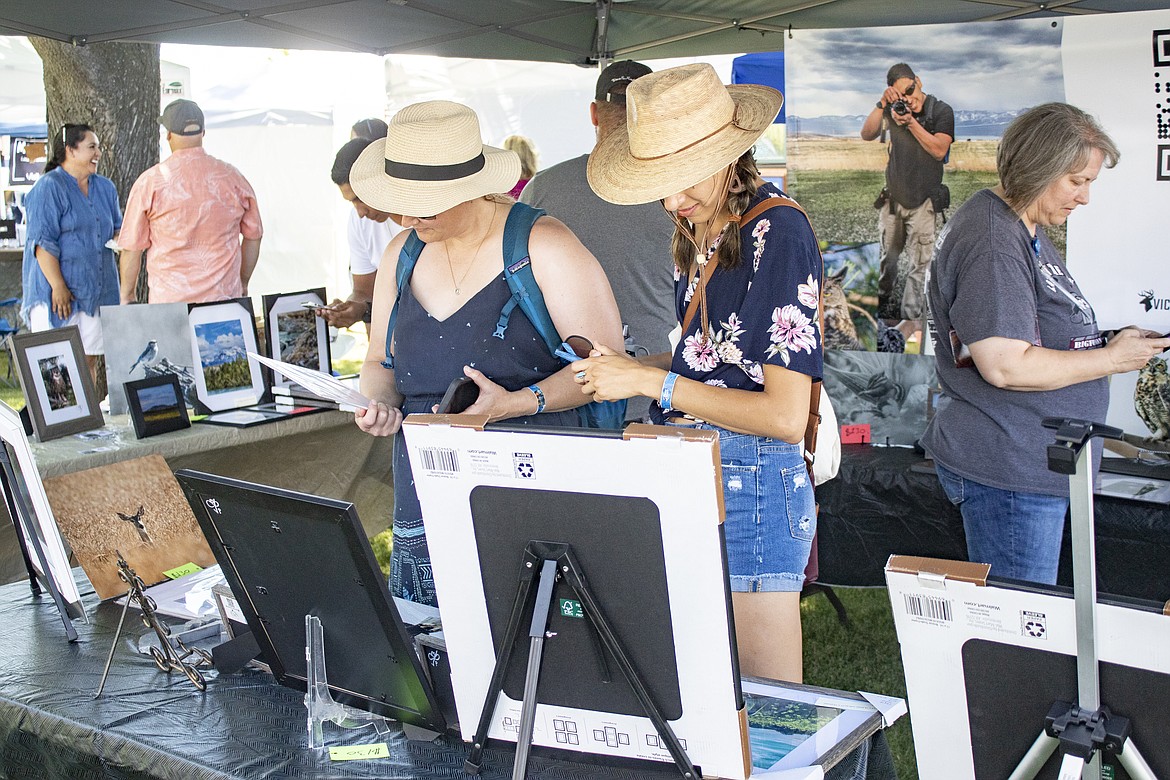 The 51st annual Sandpiper Art Festival on Saturday hosted a number of artisan booths on the lawn of the Lake County Courthouse. (Rob Zolman/Lake County Leader)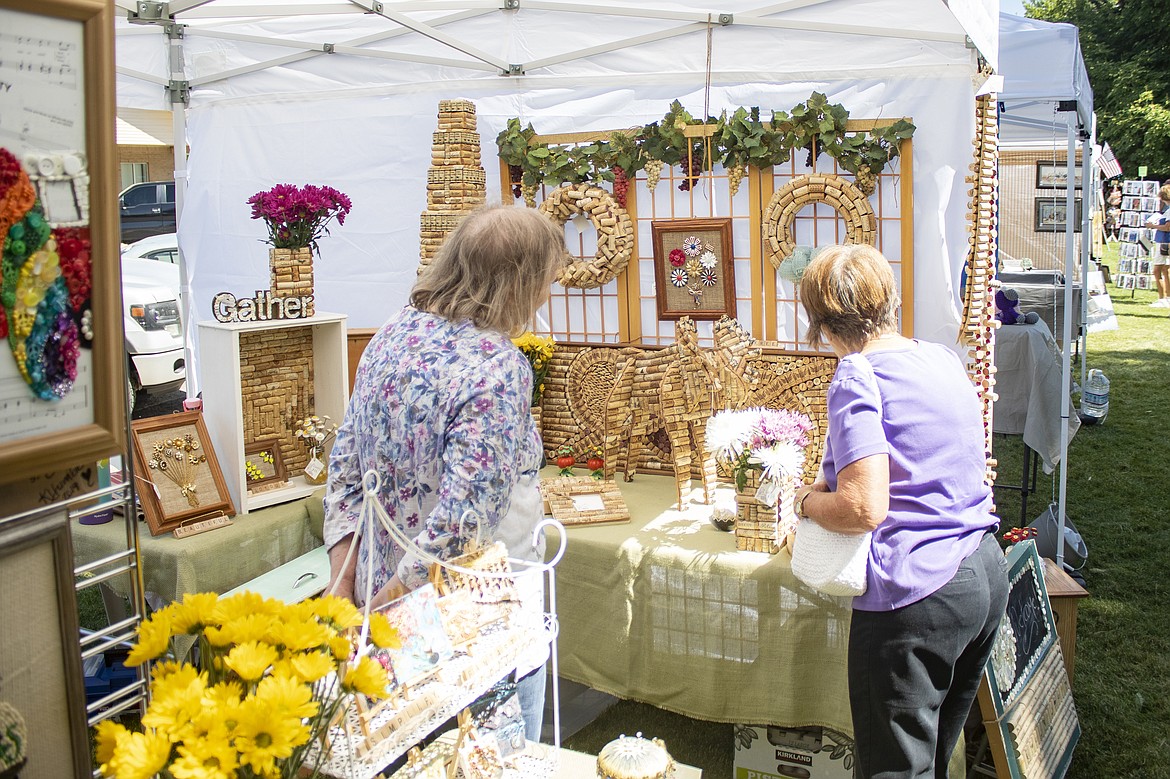 The 51st annual Sandpiper Art Festival on Saturday hosted a number of artisan booths on the lawn of the Lake County Courthouse. (Rob Zolman/Lake County Leader)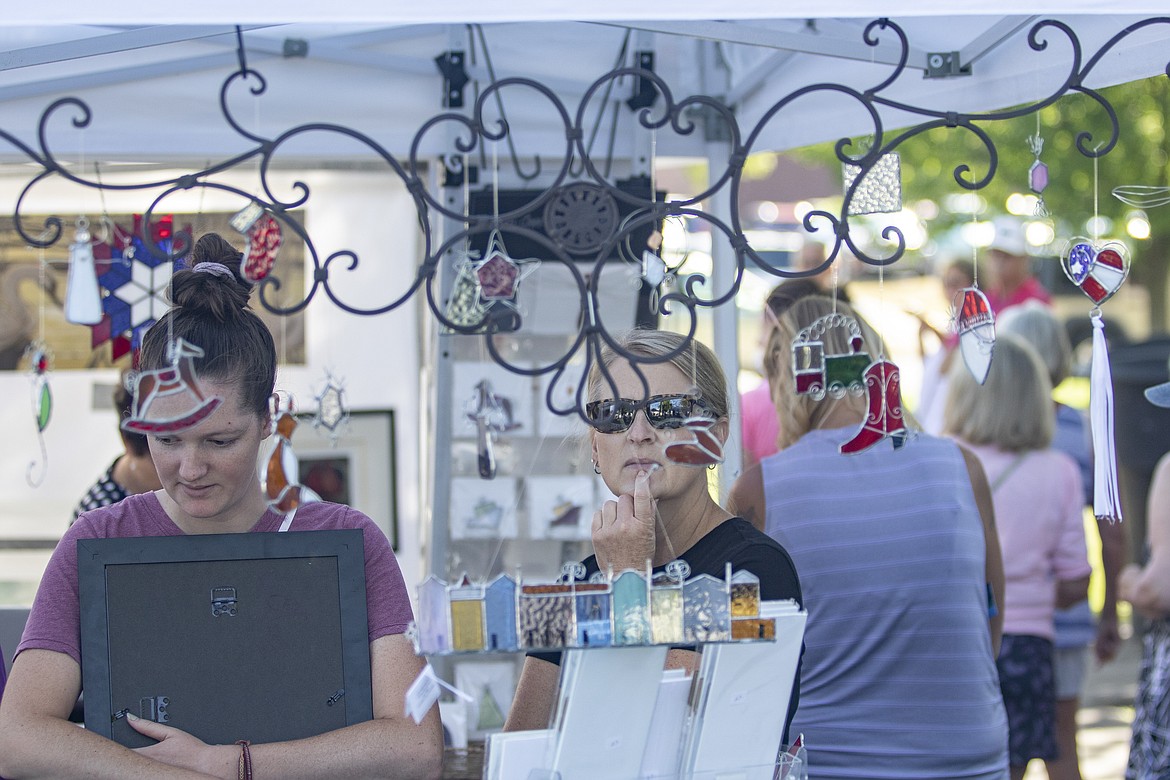 The 51st annual Sandpiper Art Festival on Saturday hosted a number of artisan booths on the lawn of the Lake County Courthouse. (Rob Zolman/Lake County Leader)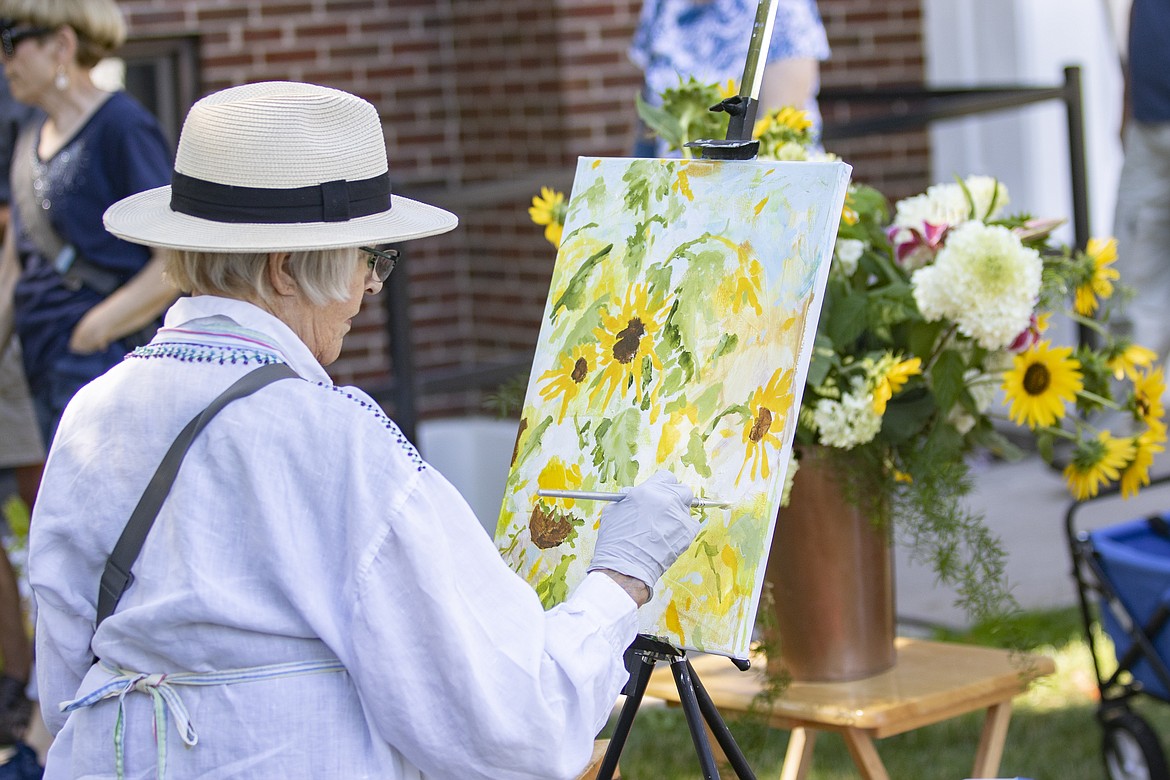 The 51st annual Sandpiper Art Festival on Saturday hosted a number of artisan booths on the lawn of the Lake County Courthouse. (Rob Zolman/Lake County Leader)
Previous
Next
by
ROB ZOLMAN
Sports Reporter
|
August 18, 2022 12:00 AM
POLSON – The Sandpiper Art Festival on Saturday transformed the quiet oasis of shade trees and open space in front of the Lake County Courthouse lawn into a one-day bustling marketplace.
Walking along the shaded aisles, festival-goers had a chance to browse a diverse array of artisan booths ranging from woodworking, photography, pottery, jewelry, fashion accessories, and paintings in both oil and watercolor. It was the 51st year of the festival.
A variety of local musicians strummed and sang tunes entertaining guests throughout the daylong event.
According to event organizers, this year's event drew a noticeable increase in both visitor traffic and sales among the booths.
One of the frequented booths at the festival was the wildlife photography booth of talented Polson photographer Victor Perez.
"This is an absolutely amazing show," said Perez. "The venue is hard to beat."
Polson artisan Kristy Humble also joined the more than 40 artists and crafters who participated in this year's festival.
Humble uses buttons for more than simply fastening her jacket. With a keen eye for color and composition, Humble constructs her charming creations one button at a time. She mixes a variety of shapes, sizes, tones, and textures resulting in a feast for the eyes.
Along with the button art, Humble reclaims and repurposes wine bottle corks for a diverse selection of hand-made crafts.
The Sandpiper Art Festival is hosted by the Sandpiper Art Gallery, a nonprofit cooperative that promotes and supports the arts locally.
Proceeds from the festival helps fund the gallery's scholarship program, which provides scholarships to local students who pursue a degree in fine art.
Recent Headlines
---