Charlie Darrell Jacquier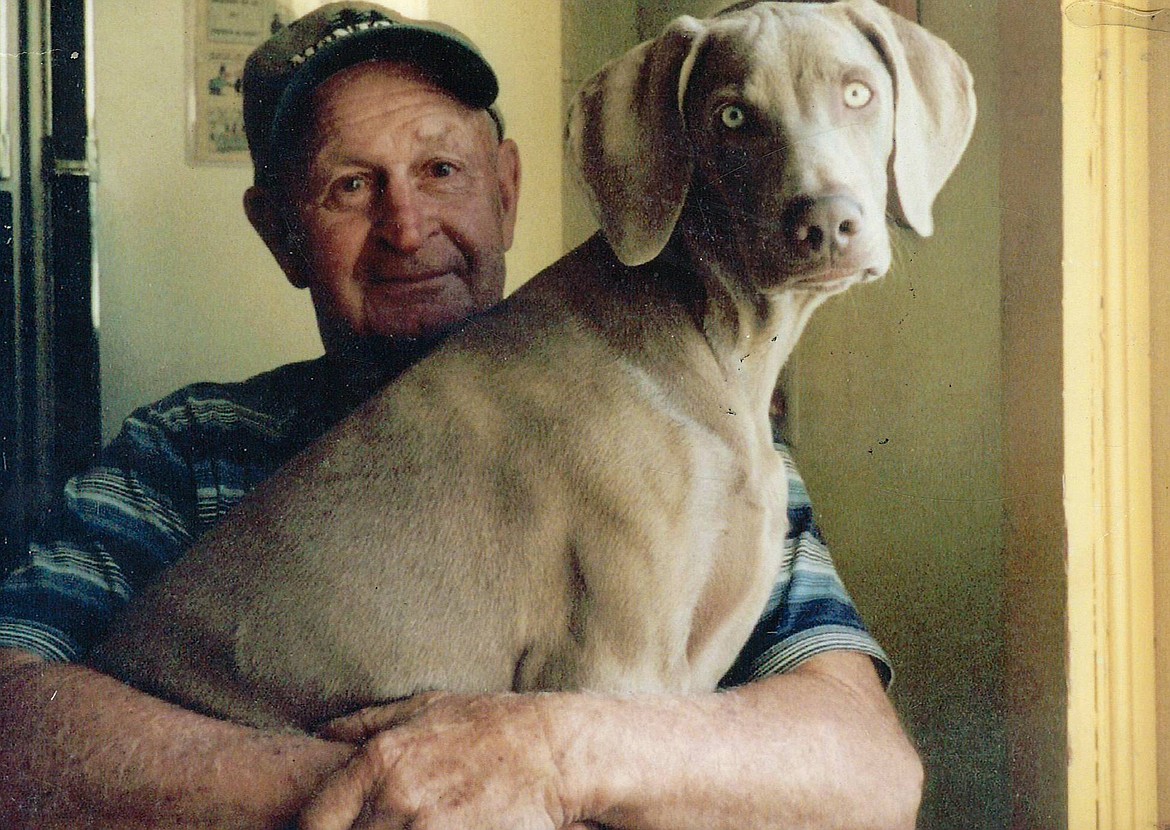 |
August 25, 2022 12:00 AM
Charlie Darrell Jacquier, 97, passed away Aug. 3, 2022 in Bigfork. He was born Feb. 8, 1925 in Smith Flat, California a farming are near the famous gold country of Placerville, to Charlie Pierre and Wanda Jacquier.
Charlie was drafted in 1943 at the age of18 and was sent to San Diego for his first basic training, with the Navy. He was trained to precede any military beach landing, to set up communications to any following ships and landing craft. He then went through training with the Marine Corps, followed by the Army. Training with all three
branches would enable the fellow sailors to be familiar with all procedures of all branches. Charlie was involved in combat at Iwo Jima where he was injured. He received the Purple Heart and Silver Star for his actions. After his military service, Charlie ranched in California
and had a pear and apple orchard with his parents.
Charlie decided he wanted to move to Montana after he had made many hunting trips here over the years. He sold his orchards in California and he and I (Jim Castillo) moved to St. Ignatius on the 4th of July 1996. Charlie was my Dad – not technically, but I was with him since I was 7-8 years old. He taught me a lot of about farming in California. At one time he had 30 head of horses, He loved animals – horses, cows, and don't forget his dogs!
He had about 6 different dogs named Jock. He taught me the love of dogs, He loved his place, and Charlie drove a logging truck in California. I used to go with him in the truck and he let me drive the backroads. He also taught me about cows and haying. I will miss him a lot.
The most he loved was farming, cows, horses and dogs. He never forgot Jock, his dog to the end. Charlie enjoyed spending time with Kurt McPherson and his family, especially fishing. He also enjoyed the Gerdts family and Stan Delaney.
Charlie is survived by his sister Judy Harold of Eagle, Idaho, nephew Mike Jacquier of Florence, MT and Nick Jacquier of Houston, TX. He is also survived by his son Jim Castillo of St. Ignatius and his best friend, his dog Jock.
He was a great man to me. I will always remember him and miss him. At Charlie's request there will be no services.
Recent Headlines
---