Local history: Old friends share recent books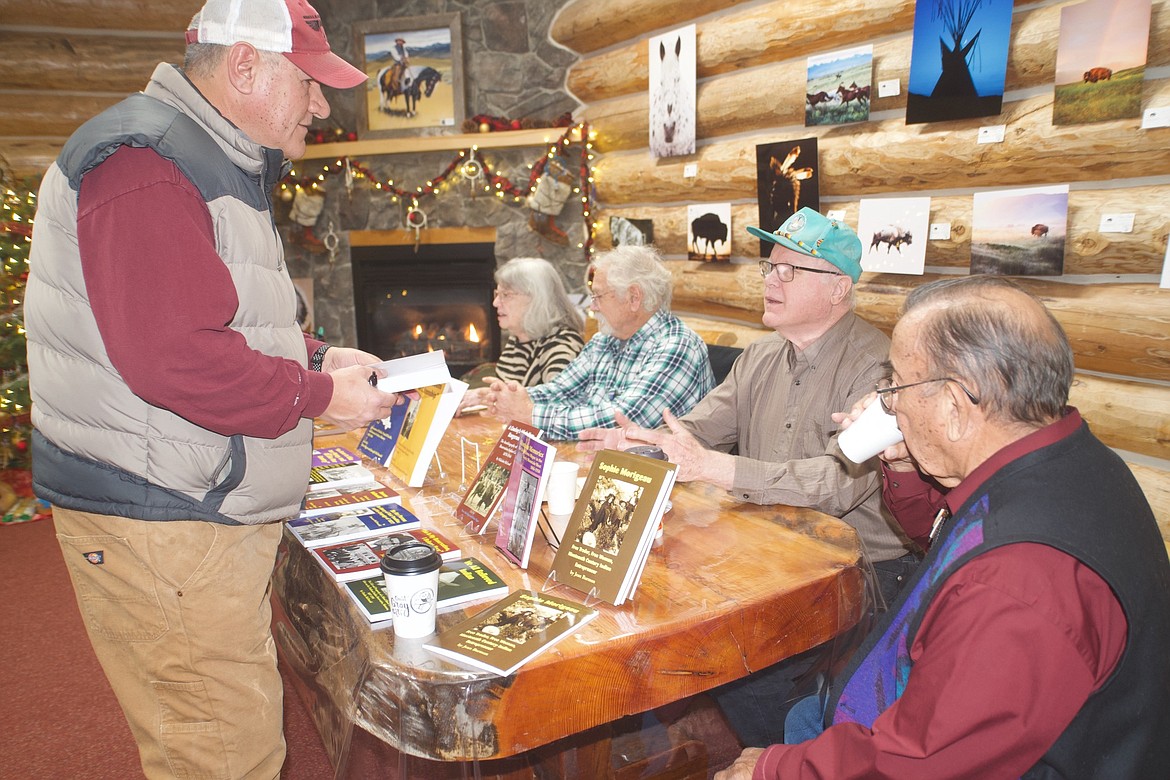 Authors Carolyn Corey, Steve Lozar, Bob Bigart and Joe McDonald gathered at Ninepipes Museum Saturday to discuss books they've authored or contributed to. (Kristi Niemeyer/Lake County Leader)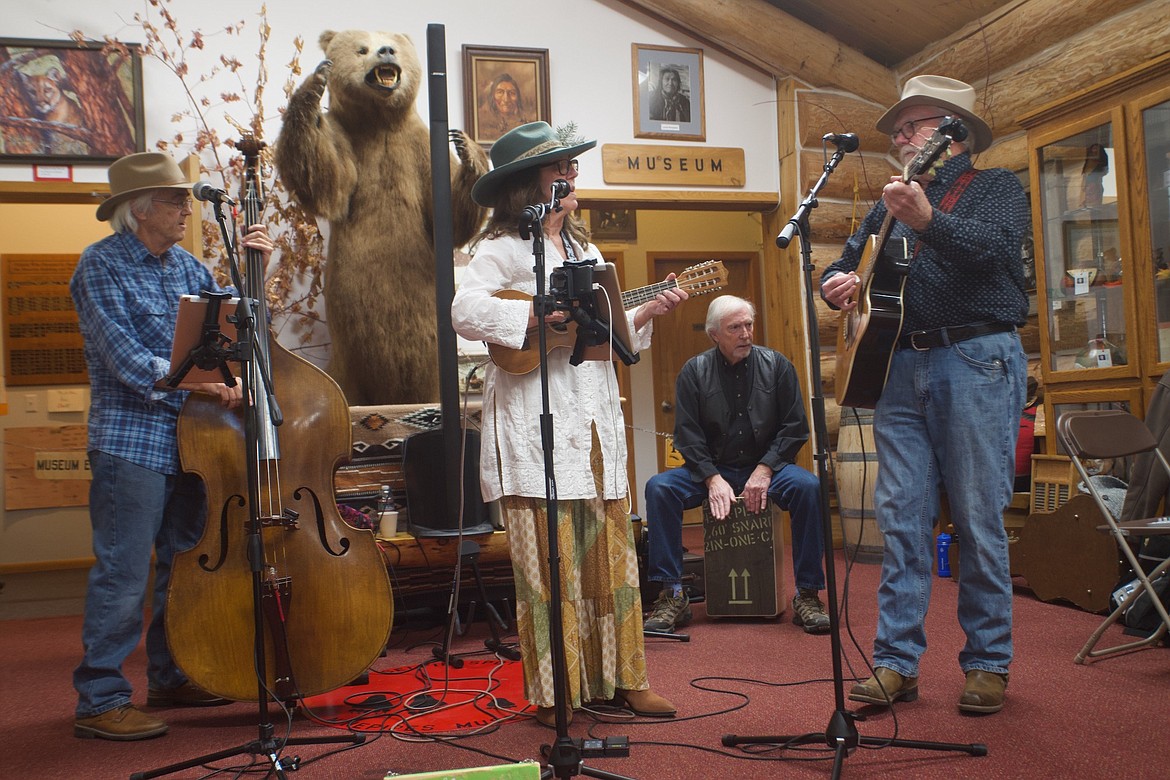 The Late Bloomers entertained during holiday festivities at the Ninepipes Museum last Saturday. (Kristi Niemeyer/Lake County Leader)
Previous
Next
by
Kristi Niemeyer
Editor
|
December 1, 2022 12:00 AM
Last Saturday's book chat at Ninepipes Museum felt like a rendezvous of old friends, as authors and historians Bob Bigart and Joe McDonald joined Carolyn Corey and Steve Lozar to discuss and sign recent books.
McDonald and Bigart have collaborated on seven books since 2016, with an eighth, titled "Warrior Athletes: Some Salish and Kootenai Indian Sports Stars," due out in January from Salish Kootenai College Press. Some explore the McDonald family's history on the reservation, while others delve into historical documents dating back to 1845 to explore the history of the Salish, Pend d'Oreille and Kootenai people.
Bigart, who grew up in Arlee and earned an undergraduate degree in history, is Librarian Emeritus at Salish Kootenai College. He said his high school experience shaped his desire to explore and share Native American history.
"When I graduated, Arlee High School didn't have any of this stuff," said Bigart, gesturing to the display of SKC Press books.
"None of the schools did," replied McDonald. The longtime educator, who helped found SKC and served as its president for more than three decades, also taught and coached in public schools for many years.
Many of the historical documents they draw from in their collaborative efforts are housed at the SKC Library, which has a special collection devoted to tribal history. Titles include "We Want Freedom and Citizenship," "Us Indians Don't Want Our Reservation Opened," and "Sometimes My People Get Mad When the Blackfeet Kill Us."
Bigart says a teacher once told him tribal history wasn't taught because "nothing's ever been written about this tribe."
"Well, that wasn't true, and this tribal history collection proves that," he said. "Now nobody can make that argument."
Bigart and McDonald also co-edited a book by Charles Duncan McDonald, published in 2018 and titled "We All Believed Indian." The manuscript was taken from a series of 13 audio and video interviews with the tribal elder between 1982 and 1991, as he reflected on nearly a century of reservation life.

"Charlie was quite a storyteller. He had a good memory," said McDonald of his great uncle. "Of course, the older you get, the looser you can be with your memory because no one can contradict you."
Steve Lozar, a former tribal councilman and founder of Total Screen Design in Polson, also plumbed family lore to contribute an afterword to a new book by Jean Barman, "Sophie Morigeau, Free Trader, Free Woman, 19th Century Indian Entrepreneur."
"I've got a ton of stories that my grandma would gleefully tell about her aunt," Lozar said.
His grandmother, Azelda Morigeau, was the eldest of nine children and grew up in the Valley Creek area, northwest of Arlee. The kids all eagerly awaited their Aunt Sophie's arrival when she drove her freight wagon from Pincher Creek and Fort Steele in Alberta south through Eureka to Frenchtown.
"She'd stop at certain places in this valley and the Jocko, but she would send an envoy ahead to say she was coming in." Family members would go meet her "and escort her in like she was royalty," Lozar said. She arrived with candy and toys for the kids, and other supplies, including a load of whiskey stashed deep in the belly of the wagon.
"She was incredibly self-contained as a person, not even just as a woman – but as a person," says Lozar. "And yet she was right on the edge of being legal and not so legal."
She carried guns and wasn't afraid to use them, and often dressed in men's clothing for her wide-ranging travels that took her to Washington, Idaho and British Columbia. She was married at least once and had several male companions over the course of her long, fiercely independent life.
"She smoked, chewed, drank, shot guns," said Lozar. "But boy, the kids really loved this gruff tough old lady."
Corey, co-owner of Four Winds Indian Trading Post, was also on hand to sign her new publication, "A Guide to Fort Connah, The Hudson's Bay Company's Last Outpost in America." Her detailed history explores the roles and contributions of those who were associated with the fort during its heyday, 1846-1871.
The book, available at the trading post, also includes a photo essay on the efforts of the Fort Connah Restoration Society to care for this historical gem, located a few miles south of the museum.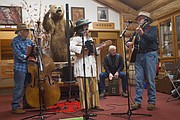 Recent Headlines
---