Griffith Howell Davies III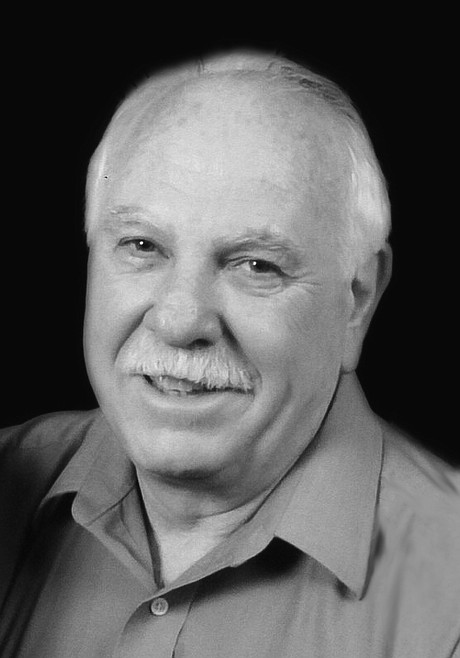 Griffith Howell Davies III
|
November 10, 2022 12:00 AM
Griffith Howell Davies III passed away Nov. 1, 2022, at his home in Big Arm at the age of 77 years. He was born in Scottsbluff, Neb., June 13, 1945, to Thelma Beatrice (Smith) Davies and Griffith Howell Davies II. They moved to Billings in 1954 where he attended schools and graduated in 1963 from Billings West High School.
He attended Eastern Montana College and St. Vincent's Nursing School, and his goal was to become a nurse anesthetist because three of his friends were in the program. He eventually transferred to Montana State University and graduated with a BS in Nursing in 1968.

Griff married Sandra (Herman) Davies on Aug. 12, 1967, and they were later divorced. They both joined the United States Air Force in August of 1968 as second lieutenants and were sent to Shepherd AFB in Wichita Falls, Texas, and started Jan. 2, 1969, at the base hospital. Griff worked in the Medical Unit, Psychiatric Unit, and the ICU. They were discharged in December 1970.

They attended Montana State University and received their Master of Nursing degrees in 1972. Griff rejoined the Air Force and was sent to Travis AFB in California. There, he was a general nurse, clinical specialist, and eventually was in charge of the Cardiac Cath Lab. He made captain Dec. 15, 1972.

While at Travis AFB they welcomed their first child, Sasha. They were transferred to Gunter AFB in Alabama and Griff was one of three nurses selected worldwide in 1974 and assigned to design a computerized documentation system for a hospital with the Army.
After being honorably discharged in 1976, the couple returned to Billings and Griff went into business with his family establishing D&D Transport and Refrigeration. They welcomed their second child, Griff, in 1978. Shortly after, a second location was opened in East Missoula in the early 1980s and eventually progressed to a new location at the Wye, west of Missoula. He designed and constructed a new shop that sold ThermoKing Refrigeration Units and Utility Trailers.
A few years later he acquired Freightliner Trucks, and rebranded the company as Big Sky Freightliner, which then included the top three industry-leading brands in trucks, trailers, and refrigeration with sales, service, and parts in Missoula. Due to his high achievements in the business he and Sandy were awarded many trips around the world. He retired from this business in 1995.
During his first retirement he finished his commercial pilot's license and opened a charter business which included two planes, a 210 turbo prop and a 340 twin engine, with a custom-built hanger at Polson.

After a short retirement he purchased Nickel Charlie's in Polson in 1996 and spent the next year as general manager and contractor transforming it from mothballs to The Salish Restaurant and Lounge, full of brass and glass, with an upscale gourmet restaurant on the third floor, retail spaces, professional offices upstairs and a convention room at lake level. Renovations included adding the second ever elevator located in Polson and establishing spaces with Flathead Lake and Mission Mountain views.

Upon graduating from college his daughter worked with him to design and manage the restaurant, bar, retail space, office space and event center. He brought elegant dining along with entertainment to Polson including comedy nights, Sportsman's Widows Night, and concerts.
This business was later sold so that he could work side by side with his son starting in 2004 to build D&D Customs and Coatings. They transformed it into a large powder coating shop, custom car shop, and fabrication. They expanded to include SignPro, monument work, and two heated storage units. Due to their continued success they traveled to SEMA, Bonneville Salt Flats, and drag racing championships.

In 2011 he purchased the Cheers Bar and Restaurant in Pablo, which was remodeled, and reopened for business. It offered food, drinks, pool, and horseshoe leagues.
Throughout his life he was involved with many organizations such as being a part of the Saint's Coachmen car club in high school, Montana Motor Carriers, The Tavern Association, and a lifelong member of the Elks. He received top awards from ThermoKing, Freightliner, and utility companies along with trophies for his cars, billiards teams, and horseshoe teams. He excelled at photography and taught his daughter how to use a dark room. He had a NHRA driver's license for drag racing.

He loved to reside and spend time on the lake with his family. He especially enjoyed cruising around the lake in one of his custom cars with his son. Other activities he enjoyed included scuba diving, golfing, snowmobiling, car restoration, drag racing, and attending drag week in Illinois with his son. He also loved billiards parties and especially loved Fourth of July campouts with his family and friends.
He is preceded in death by his grandparents and parents, brother Jerald Davies, sister Connie Sue Hutchings, and grandson Griffith Howell Davies V.
Survivors include his former wife, Sandra Davies, daughter Sasha (Orest) Pilskalns, and grandchildren Ariyana, Ethan, Aleksandra, Maximilian and Natalia; son Griffith Howell Davies IV (Melina), and grandchildren Kirra, Kiana, and Gavin; brother William Lee Davies Sr., and many nieces, nephews, and cousins.
He cared for his family, close relationships, local community, pool players, dart players, horseshoe players, and patrons of his establishments.
A Celebration of Life will be held at 3 p.m. Wednesday, Nov. 9, at the Polson Elks Lodge, 512 Main Street.
Messages of condolences may be shared with the family online at www.lakefuneralhomeandcremation.com. Arrangements are under the care of The Lake Funeral Home and Crematory.
Recent Headlines
---