Golden Eagles soar past Pirates, 49-32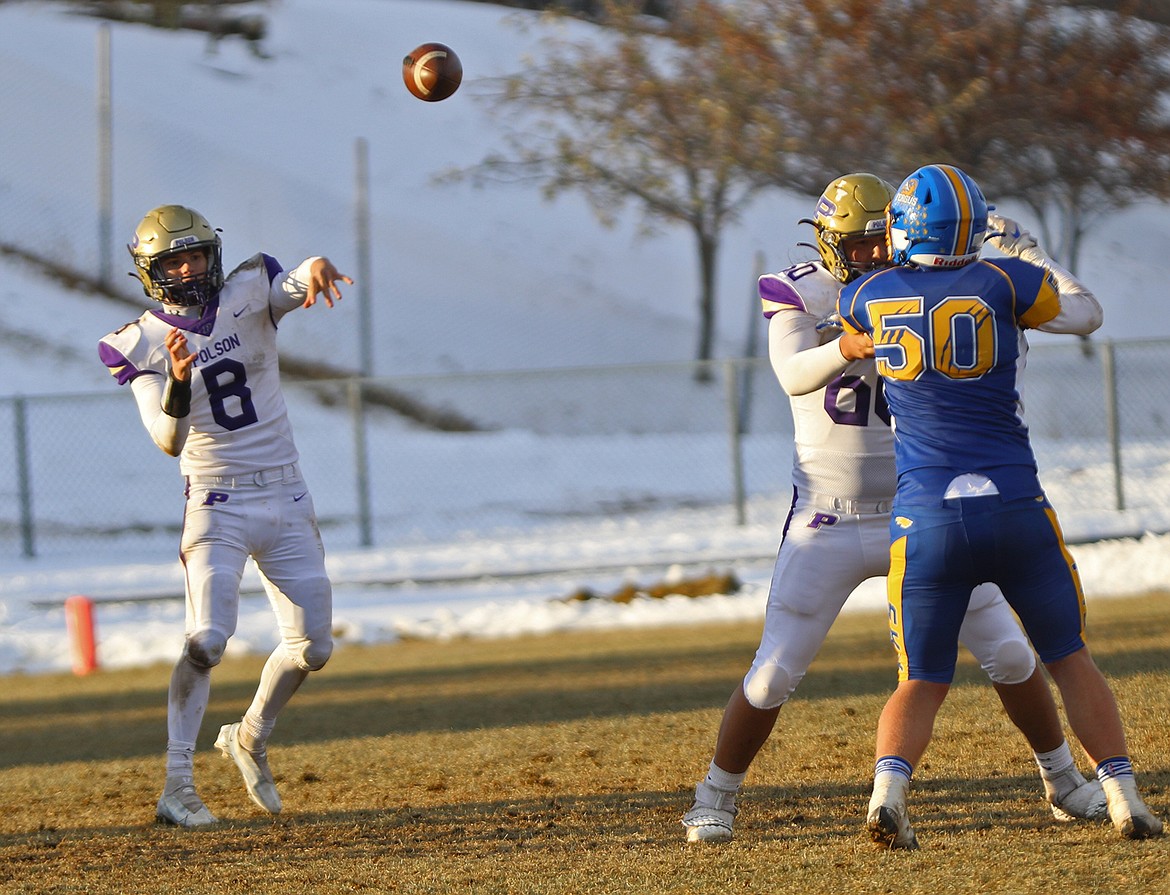 Polson senior quarterback Jarrett Wilson passes for positive yards in the state semi-final game against Fergus County High School in Lewistown. (Bob Gunderson photo)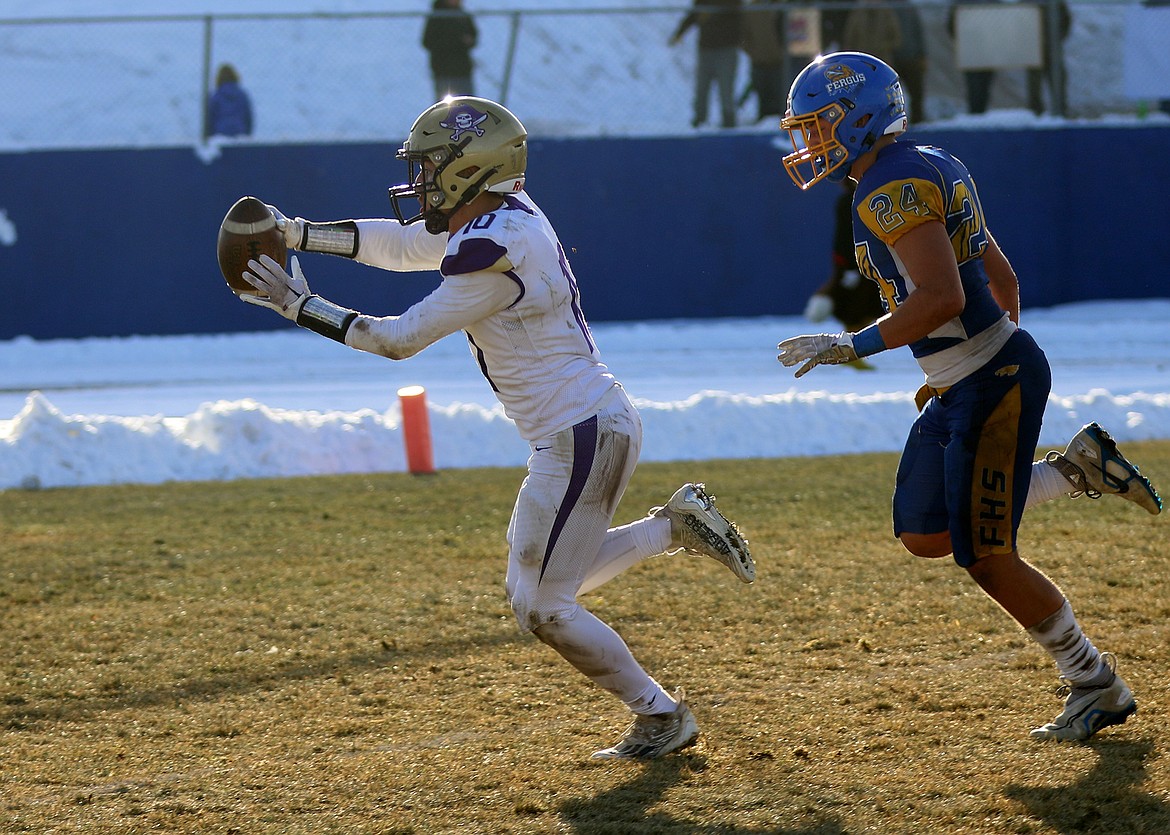 Tyler Wenderoth crosses the goal line after catching a pass from quarterback Jarrett Wilson in Lewistown Saturday afternoon.(Bob Gunderson photo)
Previous
Next
by
ROB ZOLMAN
Sports Reporter
|
November 17, 2022 12:00 AM
Playing in a Class A state semifinal road game Saturday afternoon in Lewistown, the No. 3 seeded Polson Pirates lost their first game of the season 49-32 to host and No. 2 seeded Fergus Golden Eagles.
The Golden Eagles offense scored first, however a 10-yard strike from Jarrett Wilson to Tyler Wenderoth on the ensuing Pirates' possession quickly knotted the contest even in the first quarter.
Fergus took a 21-7 lead into the locker room at the half as a stingy Golden Eagles defense held the Pirates offense scoreless in the second quarter.
The tone of the game shifted in the second half as each squad kept pace with the other, scoring four touchdowns apiece.
On the day, Wilson threw for 438 yards on 40-of-56 passing, and four touchdowns, while rushing for 106 yards on 24 attempts and a score.
Tyler Wenderoth led the Pirates' receiving corps with 13 catches for 154 yards and two touchdowns, while Tommy Sherry caught seven receptions for 85 yards and a touchdown. Also for the Pirates, Owen McElwee hauled in a Wilson pass for a touchdown.
The Pirates finish their 2022 football season with an overall record of 9-1.
Fergus Golden Eagles 49, Polson Pirates 32
Polson 7 0 13 12 – 32
Fergus 7 14 14 14 – 49
F – Royce Robinson 66 pass from Gage Norslien (Kieran Netburn kick)
P – Tyler Wenderoth 10 pass from Jarrett Wilson (Tia Mercer kick)
F – Brody Jenness 6 run (Netburn kick)
F – Jett Boyce 1 run (Netburn kick)
P – Tommy Sherry 17 pass from J.Wilson (Mercer kick)
F – Norslien 10 run (Netburn kick)
P – Owen McElwee 6 pass from J.Wilson (kick wide)
F – Boyce 3 run (Netburn kick)
P – T.Wenderoth 30 pass from J.Wilson (run short)
F – Norslien 25 run (Netburn kick)
P – J.Wilson 3 run (run shy despite touching pylon)
F – Norslien 35 run (Netburn kick)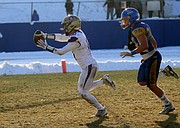 Recent Headlines
---