Polson City Commission considers lakeshore regs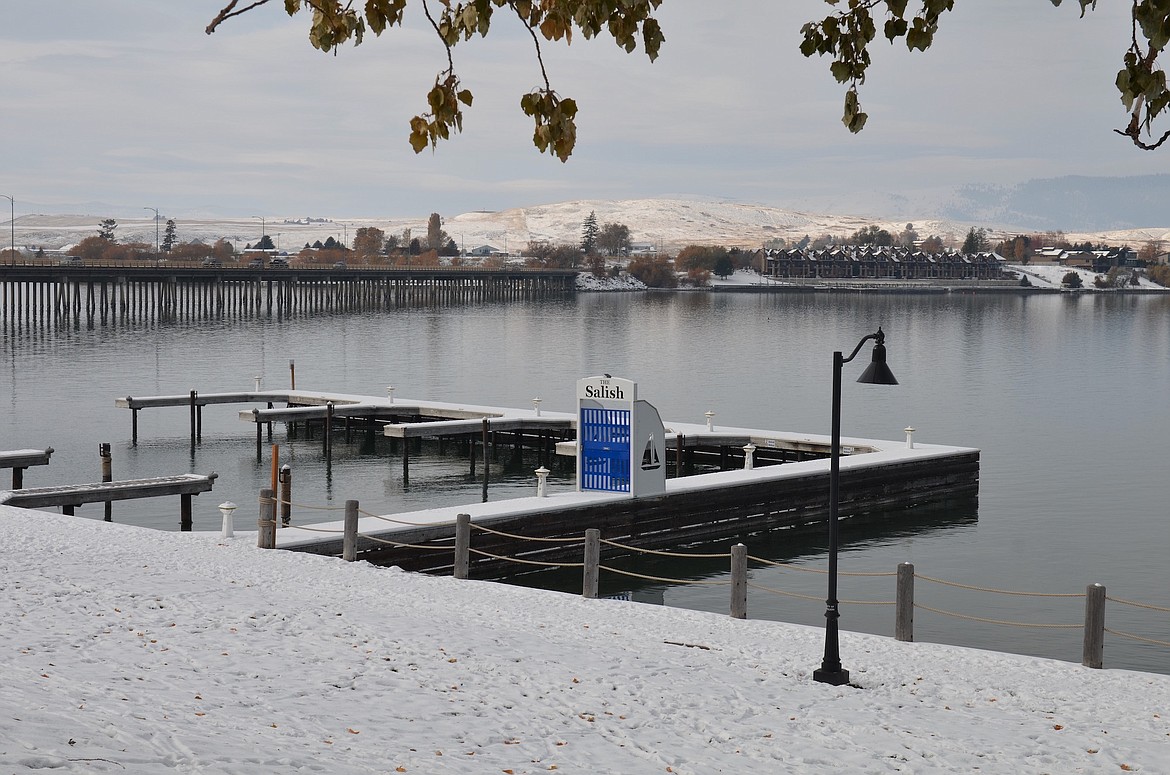 The Polson City Commission contemplated updating regulations governing shoreline development within the city limits during Monday's meeting. (Kristi Niemeyer/Lake County Leader)
by
Kristi Niemeyer
Editor
|
November 24, 2022 12:00 AM
The question of how best to update Polson's antiquated Lakeshore Protection Regulations was posed to the city commission at Monday's meeting.

Community development director Rob Edington briefed commissioners on the history of the city's regulations, which were adopted in 1998 to mimic Lake County's regulations. The county then adopted a new version in 2001, along with amendments in 2014, 2021 and again in 2022, and is currently working on an extensive update. Meanwhile, Polson's version has remained unchanged for 24 years.
The city is required by state law to have criteria in place in order to issue or deny permits for work done within 20 feet of the high-water mark within the city limits. The Tribes govern the area extending from the full pool mark into the lake.
The Lake County Commissioners are currently reviewing a major update that will better align its regulations with current administrative procedures and state law, make the document more user-friendly and less confusing, reduce the number of required variances, reflect changing construction methods and encourage more contemporary trends in preventing erosion and protecting water quality.
Edington, who worked as a county planner before joining the city's staff, suggested that the city could either adopt the same regulations as Lake County's, revise and update Polson's regulations or retain the city's current guidelines.
He told commissioners that the city has only issued two permits since 2016, and when one was sought recently "it took month of searching before I even found this ordinance."
Mayor Eric Huffine reported a similar experience with city hall. "We've done a lot of lakeshore construction," he said. "Every time we'd come in for a permit they didn't even know it existed or weren't even sure if it was in their jurisdiction."
He favored adopting regulations that parallel Lake County's. "I don't know that we should reinvent the wheel," he said.
Commissioner Carolyn Pardini agreed, saying "moving forward quickly and matching the county is a super good idea but I'd like to keep the option open to continue to study it and learn more from the public about what they'd like to see."
"I know there are people out there who can give us great information about what's going on with the lake and what we can do keep it a vital part of our economy," she added.
In other business, the commission voted unanimously to authorize the city manager to sign a three-year contract for professional golf services with Links Management, now owned by Cameron Milton.
The city has had an agreement with Links' previous owner, Roger Wallace, to manage the pro-shop at Polson Bay Golf Course for 30 years. Wallace employed Milton as head golf professional for 15 years, and the two men recently switched rolls, with Milton now taking over as director and employing Wallace as golf pro.
Under the new agreement, the city will pay Links $160,000 per year with a yearly increase based upon the consumer price index. In exchange, Links will operate the pro-shop, and manage a variety of golf course operations, including the driving range, tournaments, pro services, the golf-cart fleet and junior golf programs.
Recent Headlines
---