Rodney Stephen McElwee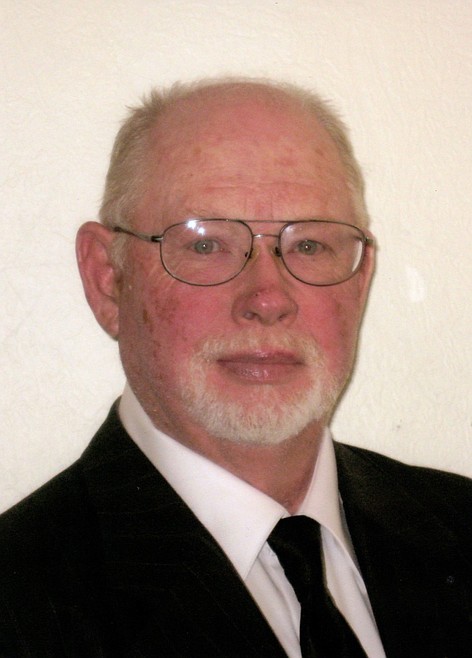 |
September 1, 2022 12:00 AM
Husband, Father, Grumpy (Grandfather) Rodney "Rowdy or Rod", Stephen McElwee passed away of natural causes on Aug. 16, 2022, in Polson, at the age of 74. He was born in Bozeman on Sept. 13, 1947, and grew up ranching in the Horseshoe hills by Manhattan, MT, where he went to school. After high school graduation, Rod enlisted in the Navy; he served in the Vietnam War and was honorably discharged in 1969.
Rod grew up loving every aspect of the ranch life, from working cattle, breaking a new horse, and team roping with friends. He had a deep-rooted love of horses and if you couldn't find Rod, you were guaranteed he was either on the back of a horse or creating some shenanigans with his friends who gave him the nickname "Rowdy."
Rod met the love of his life one night out with friends, he asked her if she could dance, and they haven't stopped dancing since. To hear his version of the story, "I chased her until she caught me!" He married the love of his life, Caryl, on Dec. 5, 1970. Together they built a loving home with their two children, Shawn and Dawn.
After Rod and Caryl were married, Rod worked for Shelton Ranches on the Madison River side. After he hung up his spurs working for Shelton ranches, Rod took a job working for Kenyon Noble as a truss delivery driver where he became requested by many clients, because they knew no matter what, Rod could get the job done. In 2005, Rod and Caryl moved to Polson, where he lived out his retired years and watched his grandchildren grow with great pride.
In 1990, Rod was baptized into the Catholic faith, where his deep love of God drove him to join the Knights of Columbus. He served in all aspects of the Knights and became a member of the 4th degree in 1998. He served as state deputy from 2010-2012. Rod was asked to try serving in the prison ministry, which he loved every aspect of. He would go into the prisons of Deer Lodge and Shelby spreading the love of God.
Rod was preceded in death by his parents Orie and Geraldine McElwee, his sister Sharon McLees, and his son Shawn McElwee.
He is survived by his wife Caryl (Bosse) McElwee, his daughter and son-in-law Dawn (Phil) King of Peerless, MT; daughter-in-law Danna (Kantor) McElwee of Phoenix, AZ; 6 grandchildren, Cooper, Alanea, Heidi, Alice, Haylee, and Adalynne; also, several nieces, nephews, and cousins.
A rosary will be held at 7:00 pm on Monday, September 12, 2022, place to be determined. A memorial service will be held at 11:00 am Tuesday, September 13, 2022, at Immaculate Conception Catholic Church in Polson, with a reception to follow at the church.
Hey Dad! "Rise and Shine, it's daylight in the swamps!"
Memories and condolences may be sent to the family at www.lakefuneralhomeandcremation.com. Arrangements are under the care of the Lake Funeral Home and Crematory.
Recent Headlines
---