Lady Pirate golf wrap up season with back-to-back wins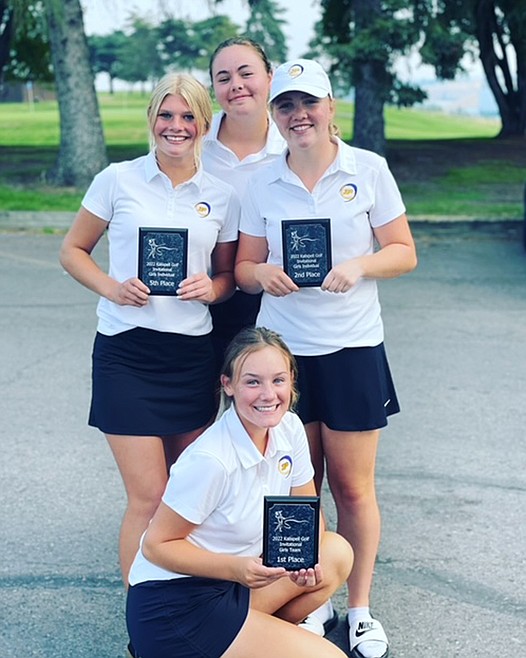 Polson Lady Pirates crowned 2022 Kalispell Invitational champions. (Cameron Milton photo)
|
September 19, 2022 12:00 AM
KALISPELL — The Polson Lady Pirates captured back-to-back tournament team wins to close out their final week of the regular season strong before heading off into the post season.
On Thursday, the Lady Pirates won the team trophy during the two-day Kalispell Golf Invite with a team total of 723, besting Hellgate (768) and Great Falls CMR (769).
Lady Pirate Ashley Maki placed second carding a two-day total of 162 followed by Kylee Seifert in fifth with a score of 171.
On the boy's side, the Pirates placed third in the team competition led by Hunter Emerson who finished sixth with a score of 148.
Saturday in the Hamilton Invitational, Maki shot a second place 9-over-par 81 to help lead the Lady Pirates to a first-place team win with a score of 361, while the Pirates finished third in the boys' team race.
The Lady Pirates and Pirates make their way up to Libby on Thursday and Friday for the Northwestern A divisional golf tournament.
Recent Headlines
---