Kindness. Pass it on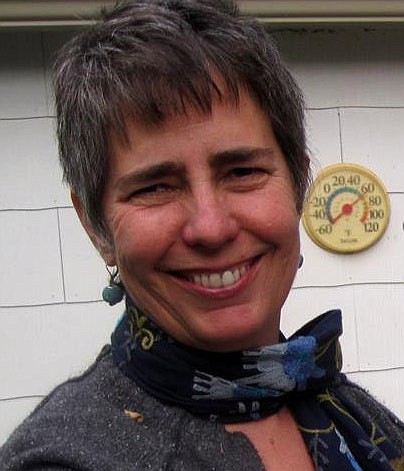 Leader editor Kristi Niemeyer
by
KRISTI NIEMEYER
Editor
|
August 3, 2023 12:00 AM
The Mission Valley was circled by smoke Sunday, and I spent the afternoon following fires from Round Butte to Moiese and back to Ronan. Up north, Hwy. 28 was closed after the Niarada fire leaped across the highway, and south of us, winds quadrupled the size of the Big Knife Fire near Arlee. On the other side of the Missions, the Colt fire continues to threaten communities and individuals in the Seeley-Swan.
Always, fire makes me grateful – for the wildland firefighters who battle those blazes on the ground, and the pilots who deftly deliver water and retardant and smokejumpers from the air. For the Tribes Division of Fire and the volunteer fire crews in Arlee, St. Ignatius, Charlo, Ronan, Polson, Big Arm and Finley Point who set aside whatever they're up to and go to work. And for the folks who just show up to move horses , cattle or belongings, or help people recover after everything they own is consumed.
Chris Adler, who does double duty as Ronan's mayor and fire chief, lauded this weekend's cooperation between communities and fire departments as "nothing short of amazing." He also pointed out that volunteer fire crews also have an obligation to keep their own community safe, "so when we send people on wildfires, we still need to keep a home crew."
We can help out, of course, by adhering to Smokey Bear's adage and do our best to NOT add to the circle of fire surrounding us.
As one woman wrote on Facebook after a crew helped move her horses away from Sunday's blaze: "Helping each other in crisis is crucial – setting aside differences and seeing we all share this special valley. Kindness, pass it on."
On a more cheerful note, how about all those other volunteers? The community members who create memorable events from June through August in our towns, including three Fourth of July parades, two art festivals, two powwows, and vibrant community celebrations like Good Old Days, last week's Cherry Festival and next week's Pioneer Days. The Lake County Fair organizers and 4-H and FFA kids who filled the fairgrounds with their critters and creations last week, representing a year of devotion and hard work.
Politicians talk a lot about Montana values. But it's the folks on the ground, our friends and neighbors, who live them.
Recent Headlines
---